Hello android lovers!
There might be apps that would make your works easy, or could provide you assistance with some of your stuff, but there are also some which gives you the access to groom up your device's home-screen, menu and much further to the pre-defined animations. Android launchers are those applications which give you the access to customize your device's UI, unlike iOS or Windows operating devices. Here you'll find answers related to the queries of your launcher related questions.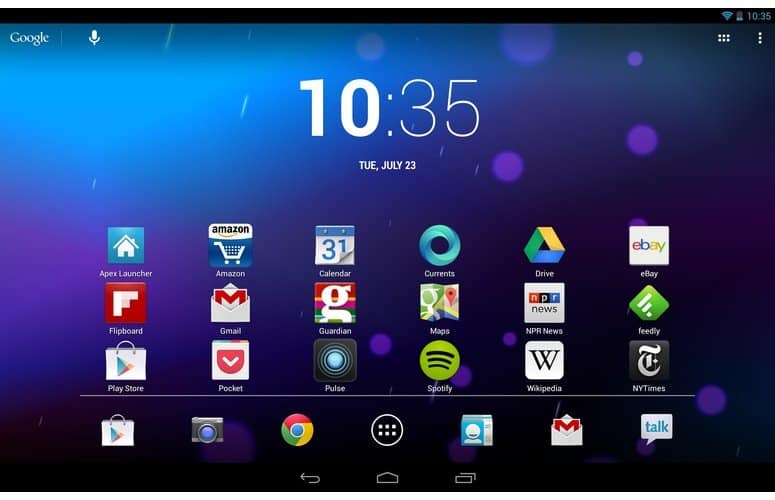 One of the Android's best features is that it gives you the freedom to customize the phone's pre-defined interface. You can design your own home-screen or the app drawer or the pre-set animations! All you need is to download the LAUNCHER app from GOOGLE PLAY STORE AND ALAS! You're done. This app modifies your software design WITHOUT MAKING ANY "PERMANENT CHANGES".
NOT QUITE A ROM!
This absence of permanent marking feature makes launchers a better choice than AFTERMARKET FIRMWARE REPLACEMENTS. Commonly preferred to as ROMs, these have guided Android's customization spirit since the early days of Android. More than just an app, ROM is essentially a different version of the Android Operating System, that's meant to replace the operating service that came to your phone.
While they offer a robust way to make sweeping changes to the way your phone looks and works, there are also minor and dangerous dis-advantages of using a ROM. The installation process is quite boring and long, and by doing so you are likely to void your phone's warranty. Also, you a single small un-reversible mistake and you could turn your device into a very costly paper weight.
As a result, ROM's have dropped their popularity status except for developers and tinkerers. Launchers are those app that have successfully and easily occupied their spaces.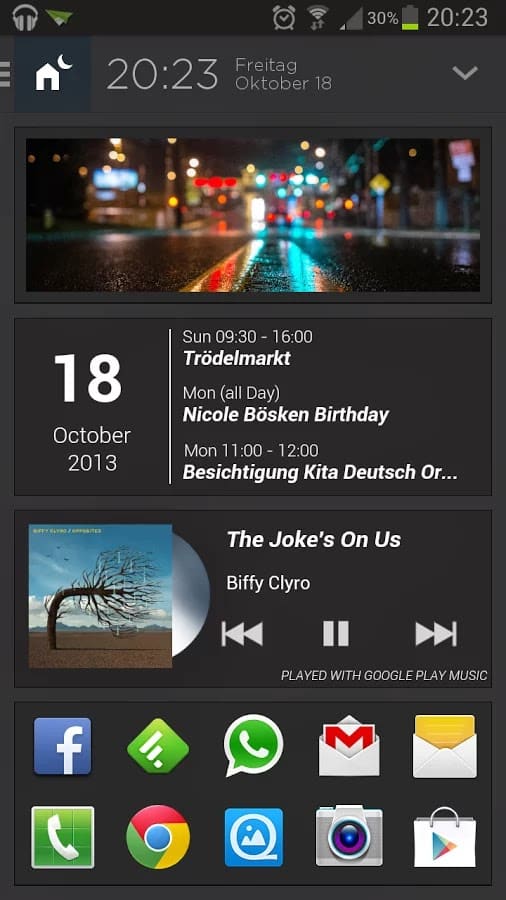 The reason is: Launchers are very easy to use- you need to download the app from PLAY STORE and an easy installation process after which your phone's is designed in your own way. Neither the change is ever-lasting nor does it render any chance to harm your phone in either ways- warranty as well as phonesuse.
A BRIEF DESCRIPTION:
Here, every android launcher fall under one of the two categories:
Design Launcher:
Design launcher focuses mainly on changing the theme, layout, drawers and certain other animating features of home-screen, menu screen, and etc. resulting in creating the simple outlook into a collaborative and catchy one. Furthermore, they allow you to add custom widgets, wallpapers, folder, picture collage and features like double tapping, gesture controls, etc.
2. Smart Launcher:
Smart launcher concentrate their work by putting the most relevant information first and centre throughout your day; collecting information of your home location, work place, time your head out for office, moment you put plug the headset, weather info., night time and lot more data. It then function according to these and fragments/changes your home-screen according to the relevant time and work assigned. You cannot modify your phone's design by using a home-screen replacement.
A BREIF HIGHLIGHT ON EITHER CATEGORIES
Let's offer some highlights to design launchers; they were the first ones to tune up the personal customization genre. These apps completely overhaul the home-screen, which is attained by pressing home button or the hotkey (in some phones). This place is used to set wallpapers and shortcuts to different apps.
Design launchers acts as a foundation that you can build up with icon packs, wallpapers and widgets. These apps serves to unlock" the existing design limitations, such as how many apps you can build up in individual home screen, to allow for deeper modification. The sole app helps you to modify the pre-set content, but the "real fun" starts when you download the icon packs, play around with widgets, and hunt for new wallpapers. ICON PACKS change the look for some or all the icon of app that are provided with the installation. Most of the packs are free, few require to spend some bucks and other, a "launcher" to use them.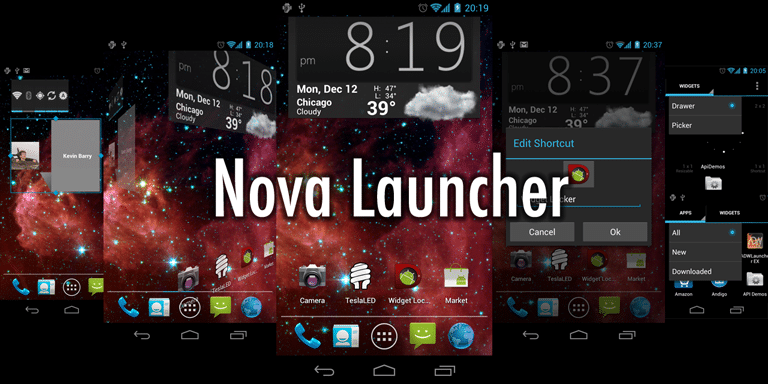 The most popular design launchers are NOVA, Go Launcher EX and APEX. All three have been the most used and have occupied a "must download" place in PLAY STORE. Also, DODOL AND Buzz Launcher have come and provided a good competition for the race.
If you go around to search, you can find amazing and beautiful design that people have created the mixture of launchers, icon packs and widgets. These have given the access to provide people with the power to make their phone look "completely out of the world". All it needs is to stick around PLAY STORE and you're done! ULTIMATE CUSTOM WIDGET, a widget modifying app, has also offered a good part in helping these launchers.
THEMER, a launcher which is created by the people who run "MyColorScreen" (a website, open for people to show-off their customized hard work of screens), is quite an amazement which offers stunning home-screen modification. You can fool someone by displaying a full working electric circuit board or an UBUNTU touch OS on your home-screen easily. Themer makes the process of tinkering your phone's aesthetic INFINITELY, because you can use pre-made design built by a community of Android Enthusiasts. You can easily switch over to different themes as you like, just download the theme you like, with add-on icon packs and that's it!
Smart home-screen replacements have very different goals from those of design launchers. These app prefer to put the information YOU need at the TIME you want them. Eventually, they make your work easy as you'll not have to search the app you want at the time.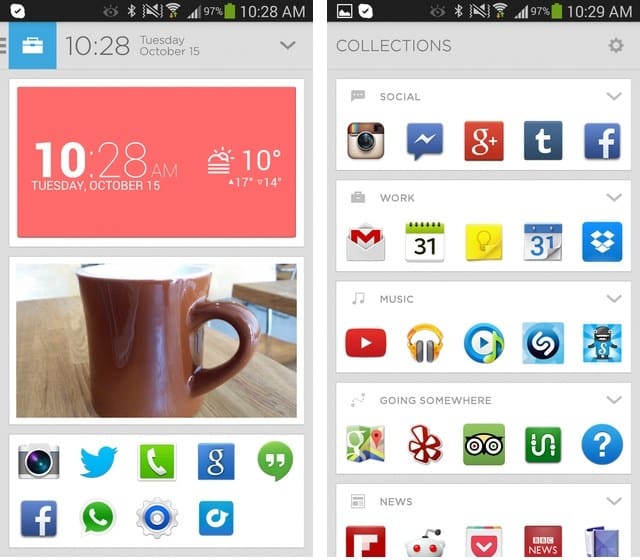 With time you use them, the more you use, the smarter they become. This is because they learn with time what you prefer at a certain moment. Ex. You plug-in you headphones, and then you search for the music app to listen the tunes. Wouldn't it be nice if just plugging the hardware will offer you with the app you want to use at the first place?
This is what the smart launcher focuses on. Some are so well coded that they ask you for the home and work addresses, so they might know where you currently are. By doing this, they can show you theapps you might want at the home or work place. They might even switch the phone modes; DO NOT DISTURB at night time, GENERAL when you're at home and many more.
The top home screen replacements are YAHOO owned AVIATE and EVERYTHING ME launchers (I personally use AVIATE launcher, and believe me, I need very less to press the menu button; I get all the apps I need to switch at the very right time). AVIATE comes with its own design and keep the apps accordingly in groups which makes your phone look tidy. This app is aware of your locations (which it collects using your data connection), so it can show you the right apps and widgets when you wake up in the morning, commute to the office, walk around for lunch, or switch in the head-phones for listening music. AVIATE does not offer much design customization, though you can add your own widgets, move and shift apps shortcuts in the home-screen and change the theme from light to dark and vice versa.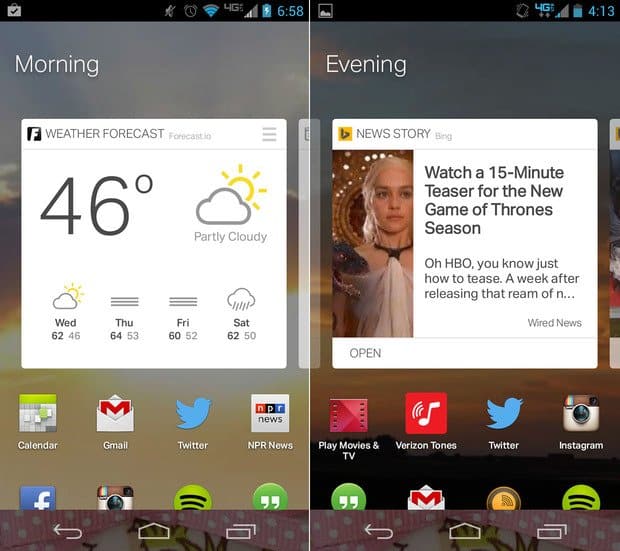 EVERYTHING ME emphasizes on "search", with a large search bar, that you can use to search apps, contacts, songs, etc. throughout your phone. You can also use the same for web search. This launcher also provide categorising apps in different folders based on category; such as entertainment, work, etc. also suggesting new apps you can download in each of the category.
Another choice is, newly launched US-only Terrain, which evolved out of Samsung Accelerator Program, and is designed to replace TouchWiz. Though it's not just for Samsung Phones, you can use it in any devices having Android version 4.1 and above. Terrain is more subtle than AVIATE and EveruthingMe, leaving your home-screen untouched. It comes with two menus: one that houses helpful widgets for your Facebook news feed, recent apps, your calendar and more, while other one arranges your apps in an alphabetical order which renders them easy to find.
You might also remember that Facebook also tried to leap in home-screen replacement with Facebook Home, which literally transformed you full phone into a full-screen News Feed. The app is still available on PLAY STORE, which its popularity was affected as it was released with HTC First (also known as Facebook Phone, in year 2013).
..Well well well, what's the point of all this?
Using launchers can be overwhelming at first, and to make it more clear; THEY ARE NOT AT ALL "MUST HAVE" APPS TO GET A GOOD ANDROID EXPERIENCE. Still, they are worth to tinker with. By the way, who cares to follow the mainstream? Who would deny adding flying features to the pre-defined animation features?
Nothing is to focus constantly and getting seriously affected while playing with launchers; you can go back to the stock features just with a few taps.
SOME TIPS TO HELP YOU ELECTING THE RIGHT ON THE GO:
DESIGN LAUNCHERS:
THEMER comes with numerous predesigned themes that you can customize according to your ease. Simple designs can be created easily by selecting the factory features of a launchers. However, if you want a "true" customisation, you need to invest a lot of time in gathering icon packs, widgets, etc. and finally, patience to make it your wish-like.GO LAUNCHER EX is a free launcher with hundreds of themes, but you need to download individual themes from PLAY STORE to make'em work.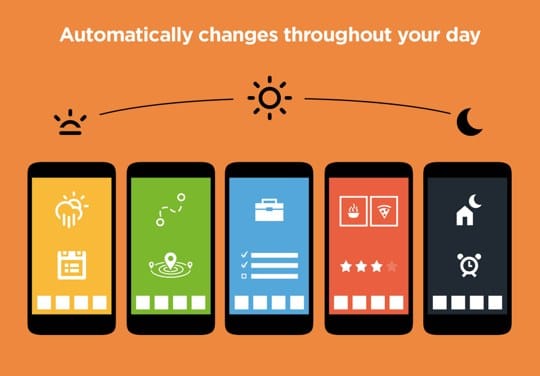 SMART LAUNCHERS
AVIATE is the simplest smart launchers, I recommend it for starters. It gives you what you want at the perfect time. EVERYTHING ME is the best home screen organizer, categorising your apps in "smart folders". TERRAIN has a simple home screen and gives a menu hiding convenient information.