Astounding news for the photography fans! Leica has introduced its new update Leica X-E. Carrying heavy weighted, protruding lens camera are highly overrated. It is so difficult to carry such a camera for expeditions, adventure tours and for wild life photography. But we had to or else compromise with the picture quality. Leica has at last found the solution to this problem and has introduced a magnificent answer in the form of Leica X. Leica Camera is a German optics company and one of the first to produce  first 35mm film Leica prototypes  which was intended as a compact camera for landscape photography, particularly during mountain trips, the Leica was the first practical 35 mm camera that used standard cinema 35 mm film. The company has definitely kept up with its expectation with its new release.
Leica's Photokina announcements don't stop with the unique, screenless digital M Edition 60, the German camera maker has a series of more conventional digital models on the way. First up is the X (Type 113) and X-E (Type 102), premium compact cameras with 16-megapixel APS-C sensors that follow on from the X1 and X2. The X-E doesn't appear to be a huge advance on its predecessor, similarly featuring a 24mm f/2.8 lens, but the X has a 23mm f/1.7 lens, beating out Fujifilm's popular f/2 X100 series. The Leica cameras have no optical or electronic viewfinder built in, however, and only the X is capable of shooting video.  Further differentiating the two are the exterior aesthetics as the X's leather-wrapped body is juxtaposed by the X-E's combination of titanium and metallic silver. Retailing for $2,295 and $1,795 USD respectively, the X and X-E are set to hit Leica stockists this September. Featuring a large APS-C Image Sensor paired with a high-quality fixed lens in a compact and lightweight metal design, the Leica X-E (Typ 102) Digital Camera with Elmarit 24mm f/2.8 ASPH Lens keeps all the strengths of the Leica X2 and places them in an updated body with titanium colored top and bottom covers, silver operating elements, and metallic silver structured leatherette. The compact Leica camera is equipped with a 16.2 megapixel CMOS sensor in APS-C format–a format usually only found in much larger DSLR cameras.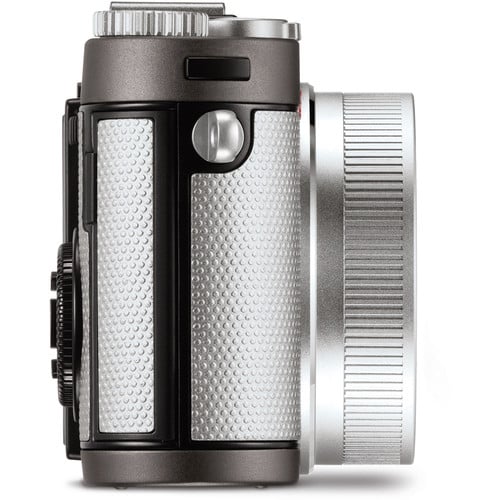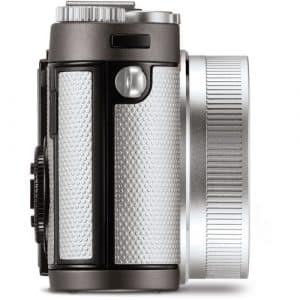 The Leica X-E also features a fixed Elmarit 24mm f/2.8 ASPH lens that has 8 elements in 6 groups, with 1 aspherical lens element. Paired with the X-E's APS-C sensor, a 24mm lens will provide a similar angle-of-view to a 35mm lens on a full-frame camera. This moderately wide viewing angle makes for a great walk-around camera suited to capturing close subjects or far-away landscapes. Finally, the new Leica T mirrorless camera is getting a pair of new lenses, doubling the somewhat meagre range of optics available for the system. The 11-23mm f/3.5-4.5 wide-angle and 55-135mm f/3.5-4.5 telephoto lenses will give T shooters more options in terms of focal length, but the slow zoom lenses aren't likely to appeal to those who appreciate Leica's traditional fast primes. Looks like the compromises for picture quality on the bias of carrying big bulky cameras is finally over.