So, starting about the review, let's have a quick glance over the hardware specs:
Qualcomm Snapdragon 801(MSM8974AC), Quad-Core Processor at main frequency of 2.5 GHz.
3 GB RAM with 16/64 GB variant ROM.
5-inch, 1080P, Sharp & JDI display with OGS (One Glass Solution) architecture.
13MP (Rear) & 8MP (Front) SONY CAMERA.
A 3080mAh battery (can be fully charged in 2.5 hours).
APPEARANCE: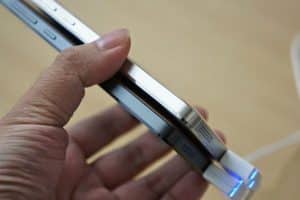 More slim, more handy, more stylish & ease suiting
The Mi4 stands support and recognition for WET FINGER and offers GLOVE MODE. It come pre-loaded by the new technology that make sure that the accidental touch on the phone edges are not read by the phone.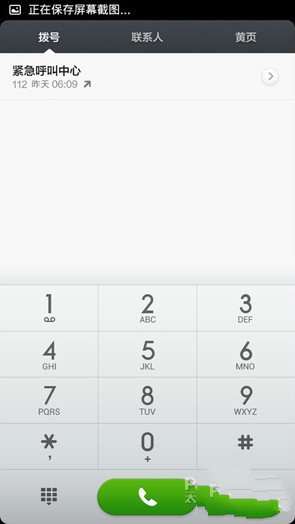 The dialer layout of Xiaomi Mi4
The phone has a width of 6705mm, which is much lesser than that of HUAWEI P7, SAMSUNG GALAXY S4 and HTC M8!
THE MIUI OS:
The phone does not shows a list of new features as it still runs on using MIUI5. Hoping from the news, the new version of MIUI, MIUI VERSION 6will be introduced around august. As because of this, the user experience will be same as that of Mi3 (visit here) with small changes.
PERFORMANCE TEST:
At the launch event, Lei Jun was not agreeing to talk fair about Mi4's benchmark tests. But here's an evaluation of phone's milestone.
Actually, this smartphone scored 46307 in ANUNTU benchmark test, which is quite an achievement. Very few phones are able to score this much high. This still DOES NOT SAY ANYTHING ABOUT ACTUAL USER EXPERIENCE, but we can say that this phone has the most powerful specs in its range of all the smartphones in market right now.
CAMERA:
Delicate snaps by Xiaomi Mi4's 13MP SONY Camera
Mi4 comes with a 13MP SONY camera, which has succeeded to proceed in many new Chinese smartphone. It has a 6p lens with an aperture of F1.8. It also has a small flashlight. The special feature is that it can combine two photos taken consecutively in a way to make them look more realistic.
Another example of camera's efficiency
The above some sample of the captures by XiaomiMi4, *thanks to SONY IMX214*. Also, the aperture adds on to light entering the in. So, it is true that Mi$ can take very good quality photos!
VERDICT:
It is quite clear now that the XIAOMI doesn't really care about the phones the outer design. Although, the phones still don't stand in the series of those who are known to make beautiful smartphones; this is XIAOMI's most beautiful handset in Mi Series. It is like the specs which can't be compared to anything else in the market.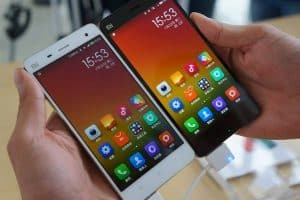 Slim & attractive Xiaomi Mi4 in Black & White colour varient
What that matters are, the company's hard work to give out such beautiful specs. The phone will surely rise high as compared to HTC, LG, SONY, etc. which do lag when compared to specs of XIAOMI. However, the secret still lies under the release of Version 6 MIUI, which will than harden the competition.
P.S.: The 16GB version will be sold for 322.21$ (Rs.19, 332.6 approx.) and the 64GB version will be for 402.81$ (Rs.24, 168.6 approx.).
Stay with us for more updates.