Sony has clearly marked its presence in the gadget's market. With the new step inventions springing out from Sony technologies every other day, has strongly put forward the fact that this company has come to stay in the spotlight. Recently Sony has contributed some marvelous products to the gizmo's corner: from personal 3-D viewer to lens-style camera, and still it has more in store for gadget lovers. Gone are the days when desktops were the commodities of the rich. The trend has moved on from heavy computers to desktops, to laptops, to tablets and now the mesmerizing wrist computers. Yes! Sony is currently working with full force on this very concept and claim to bring it to reality till 2020.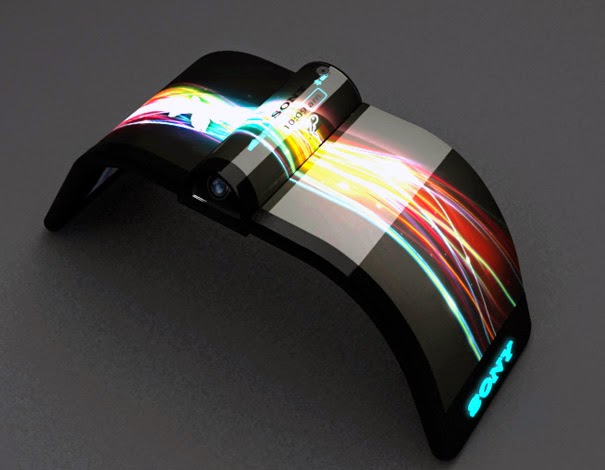 Our present need for internet connectivity is so profound that secondary devices like the Nextep Computer are bound to happen. Developed to be worn as a bracelet, this computer concept is constructed out of a flexible OLED touchscreen. We like being connected no matter where we are, so computers, cell phones and wireless networking gadgets will no doubt keep getting more portable and easier to use when we're away from home. The mind-boggling design of this device was created by Hiromi Kiriki as the next generation of ultra-portable computers. The OLED screens would let the Sony Nextep roll up to conform to the shape of the wearer's wrist. When in use, the computer folds out to expose its twin holographic projector screens and split pull-out keyboard. It's designed to keep you connected to your social networking sites at all times, so you're never more than a few folds and clicks away from your online network. This gadget is the new definition of COOL!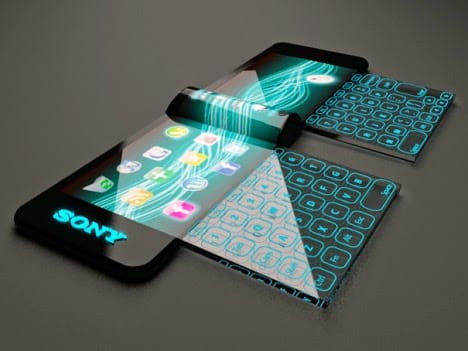 Looking at pictures behind the concept computer, it seems it would have 3G connectivity allowing for wireless data and possibly voice calling. There is even a camera a wearer can use by simply pointing and shooting with their wrist. The prototypes are being tested now, if it were to be sold now it would cost about $20,000. But in the year 2020 the planned cost is $300. That isn't too much for a device that looks so impressive and promises such extravagant features. But price is always a subject of market risks, so the estimated put forward right now might not be an accurate one. This potential computer by Sony raises a lot of hopes as its design is very capable of supporting various apps along with other user friendly features. The bracelet device can be converted into a tablet with three display units and two additional keyboard panels, however, it is not ascertained whether it would also double up as a mobile device, although there is a high probability that it might.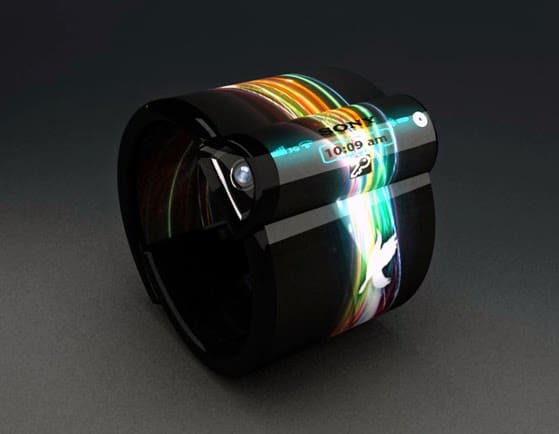 This device is set to hit the market at the peak of Electronics boom in the world. As a result, there is a high probability it will hypnotize the business camps with its handy and sleek design and portability. It will be an instant task handler and much more than we can hope for.