Smartphone is a synonym for a magic box. There is hardly any task that a smart phone cannot do. One peculiar feature that people usually keep in mind while looking for a smartphone is its camera quality. Certainly SLR and DSLR camera are quite off the hook because of the price and delicacy. They are not preferred by many. But what if we could turn our normal smartphone into an extraordinary DSLR quality camera! Sounds weird but is actually not. Sony has come up with a magnificent accessory to realize this concept. With such a tense competition among different companies to shine in the market, Sony has taken this race extremely serious. Sony has developed smartphone attachable lens-style camera Cyber-shot DSC-QX100/DSC-QX10. This accessory powers up your camera with extra features to further enhance shooting comfort. It can easily be connected with the mobile device and enables you to share images directly from your camera. This has revolutionized the field of photography by completely altering the orientation of camera, you can control the DSC-QX100 / DSC-QX10 from your smartphone, even when it's not mounted. You can shoot in limited spaces and from extreme angles that were previously impossible.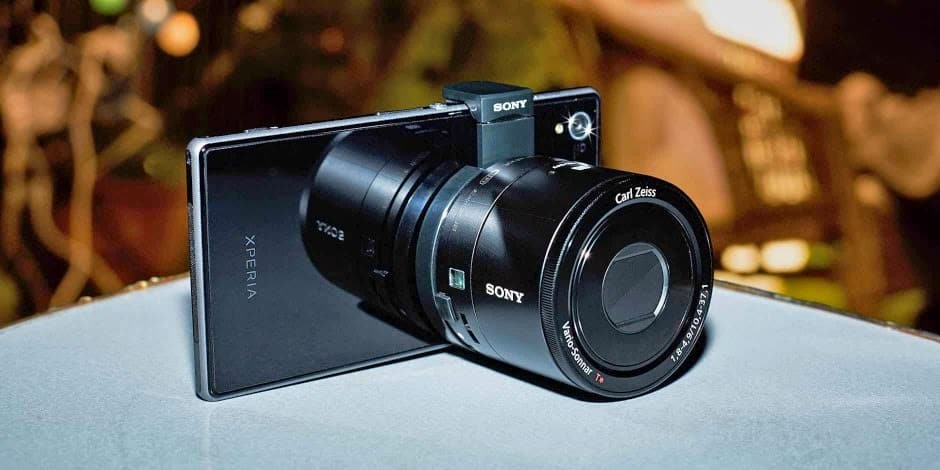 The estimated price of the Cyber-shot DSC-QX100 and the DSC-QX10 in India is INR 24,990 and INR 12,990 respectively. The lens cameras lack a viewfinder but can be attached to smart devices and paired with them through Wi-Fi or NFC, following which photos and videos can be shot with the help of Sony's PlayMemories app, which is available for both iOS and Android converting the device's screen into a real-time viewfinder. The same app lets users tinker with camera settings, coming with the ability to release the shutter, start or stop movie recordings, and adjust common photographic settings like shooting mode, zoom, Auto Focus area and others. Once pictures or videos are taken, they can be saved directly on both the phone and the camera or either, and can be shared instantly via social media or other common mobile applications. If the lens is not paired with the device, pictures and videos can be saved on a microSD card or a memory stick on the camera lens.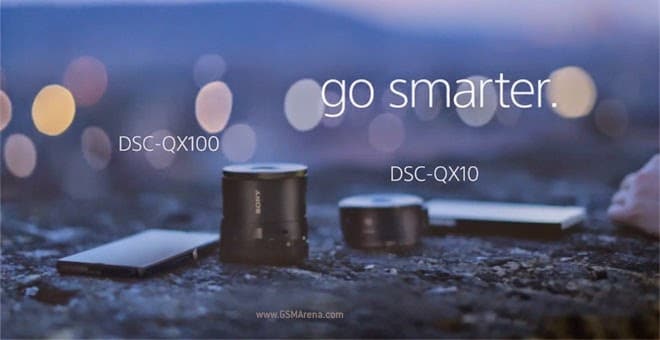 credit: GSMarena.com
This accessory provides a great help when shooting photographs in dimly lit environments, Sony's 18.2-megapixel Exmor R sensor collects light from the lens. Featuring back illumination technology, the sensor increases light sensitivity and combines with Sony's Column A/D Conversion to reduce noise by half. Additionally, the camera has built-in Optical SteadyShot image stabilisation to combat camera shake, keeping handheld pictures and videos steady and blur-free. It has Program Auto, Intelligent Auto and Superior Auto modes to choose from, and will be available in two different colours – black and white. Sony is the world's No. 1 manufacturer of image sensors for digital cameras and video recorders (based on Sony research from April 2012 to March 2013 that shows Sony has a 50% market share) so the image quality is assured.