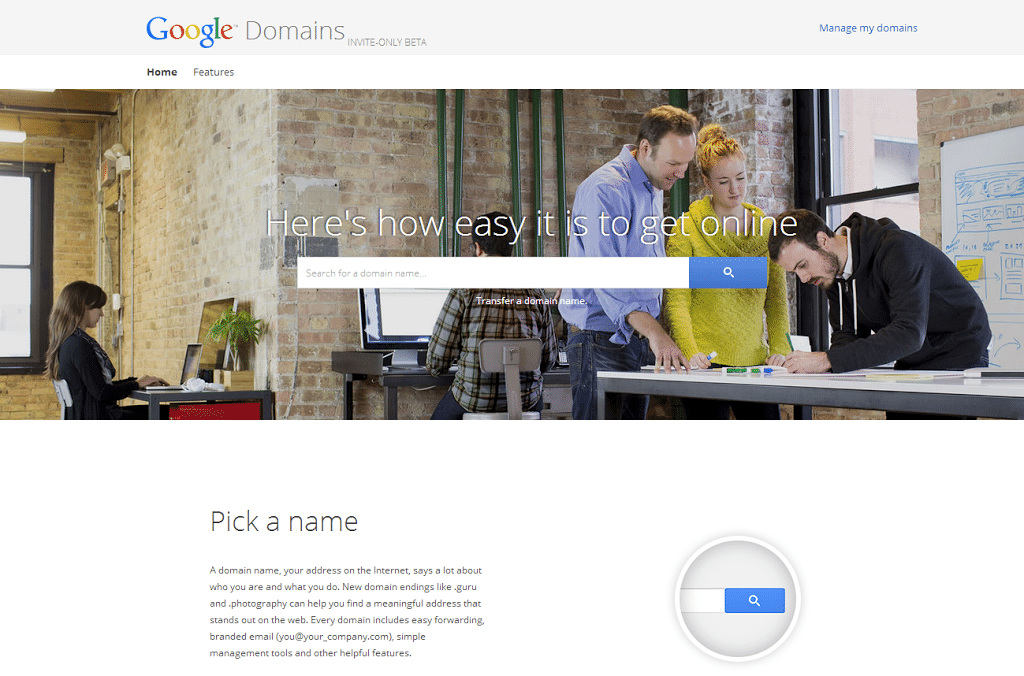 Google on Monday launched a new service called Google Domains ( Domains.Google.com ) that will offer domain name registration, along with services like a website builder and email services. This move by Google brings them into competition with companies like GoDaddy and BigRock. Google's site seems to highlight the simplicity of their service, and also brings the focus to the new set of top-level domains such as .guru and .photography instead the of the more familiar .com type of website address.
On the site, Google says it isn't ready for a public launch yet, and that people need an invitation code to buy or transfer a domain. Google announced the offering via a post on the Google+ Your Business account, saying, "We're beginning to invite a small number of people to kick the tires on Google Domains, a domain registration service we're in the process of building."
However, Google has been steadily increasing its offerings, and this move makes a lot of sense at a time when Google wants more small and medium businesses to go online, since it can now offer a solution that covers all aspects of a website. It's not too far-fetched to imagine that if you register a business location on Google Maps, aside from a Google+ page, you might be prompted to create your own website, with tools to simplify the process, in the near future.
What's interesting is the features being offered. Some of the features that Google is giving away for free are paid services with sites like GoDaddy. This includes no additional cost for private registration, up to 100 email aliases for your domain, customisable sub-domains, and the fact that Google Domains uses the same DNS servers as Google's other sites means that your domain should be extremely reliable.
Till date, GoDaddy has been able to brush aside most of the competition in this space, and had last year launched their business in India as well. Google Domains could hugely shake up the vertical, and this is particularly true in developing markets like India, where the industry is currently wide open