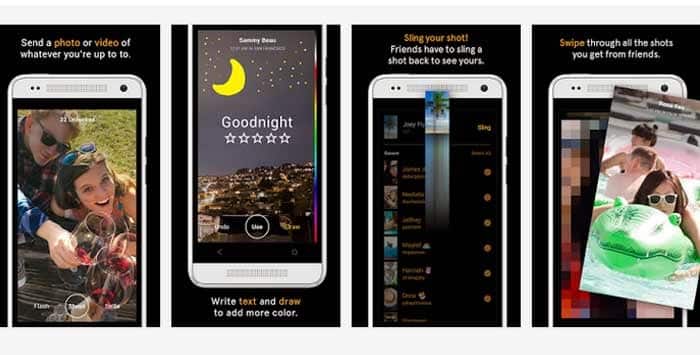 The Facebook Slingshot application which was launched to compete against the widely popular Snapchat photo messaging app has gone global and can be installed on Android and iOS devices worldwide. Devices running on Google's mobile platform will need to be on Jelly Bean or higher to access the app, while Apple smartphones and tablets should have iOS 7 installed.
The news of Facebook Slingshot going international was announced on the app's official blog. The main reason for bringing the application to audiences around the globe was the large number of requests the team had been receiving. The photo sharing messenger made its debut just last week for Android and iOS, but was limited to users in the US only.
Here's how it works – You capture an image or video and then customize it with text and color. The media can be sent to one or a group of friends and unless they send something back to you, they won't be able to see what you've shared. While the developer does mention that the app is getting a lot of attention, it doesn't appear to be doing so well.
On Android, it has a 3 out of 5 star rating with a large number of negative reviews and the same applies for the App Store. One users has called it 'Kind of dumb,' while another states that it's 'A blundered attempt by Facebook.'
Considering that the Facebook Slingshot application is fairly new, you can expect it to improve over time. If not, it'll most likely share the same faith as the Poke and Camera apps which were given the boot without any formal goodbyes. You can get the Android version here or download the iOS release from this link