F

acebook Messenger

is a popular messaging application that is independent of your Facebook app but definitely operates from your Facebook account.

Using messenger app, you can chat text messages, voice messages, create groups and then talk with that group, share your location with your friends and many more. You can also chat with friends who are not in your friend list.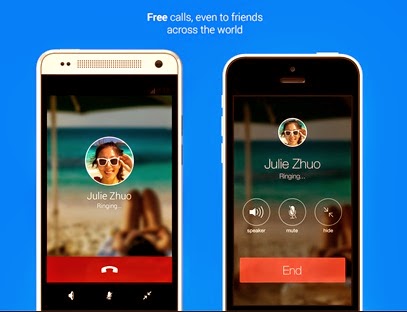 Facebook messenger
N
ow let's talk about the new free Wi-Fi calls facility that has been the new addition to the messenger. This feature let you call your Facebook friend absolutely free over Wi-Fi internet connection and there is not time limit. But if you are using data connection, standard download charges apply. Some other new additions are the forwarding feature where you can forward a message or a conversation to another person by tapping and forwarding. Conversation Shortcuts help you to create a shortcut so that you can get to any conversation right from your home screen.
The new update is currently available for Android 4.0 and above, iOS 4.1. Unfortunately Windows phone version 3.1 was updated but did not add the Wi-Fi calling feature.