Windows and Windows Phone users might soon be able to run Android apps, if a new report is to be believed. According to a report on The Verge, which quotes company sources, "Microsoft is considering allowing Android apps to run on both Windows and Windows Phone."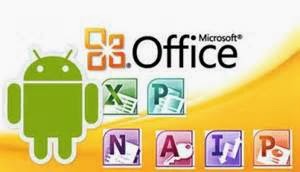 The report adds, "it's still early, we're told that some inside Microsoft favour the idea of simply enabling Android apps inside its Windows and Windows Phone Stores, while others believe it could lead to the death of the Windows platform altogether."
The report states that the Android app support idea for Windows and Windows Phone platforms is in its nascent stage, and that internally, some believe that merely allowing Android apps in to the Windows and Windows Phone Store will work, while others believe that this could lead to the end of the Windows Phone platform on the whole.
Close to 80 percent of smartphones today run Android, with Apple's iOS being the second most used software, for app developers Android and iOS apps are the number one priority. For Microsoft, to bring Android apps to Windows Phone 8 and Windows does sound like a tough decision to take. But there's no denying that where apps are concerned, Microsoft and Windows have a long way to catch up. In fact Microsoft's Windows Phone 8 only recently got a Facebook app, Instagram, Flipboard to name a few. These are it should be noted some well-established older apps that have been around for quite a period.
We are yet to hear anything from Microsoft about its plans on Android app support for its Windows and Windows Phone platforms. If Microsoft does let Android apps run on Windows Phone 8 and Windows 8, it could prove to be a big boost for the company, given how desperately it needs to get newer apps on board.