Google announced a new research project coming from its ATAP division aimed at bringing 3D technology to smartphones, for potential applications such as indoor mapping, gaming and helping blind people navigate.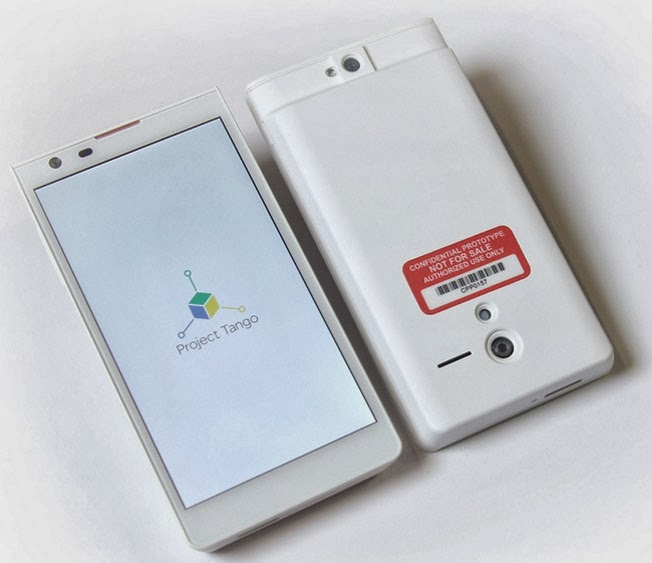 Project has been in development for over a year, and Google will provide prototypes of its new smartphone to 200 lucky developers that will get to create new apps to take advantage of its awesome features.
Project Tango phones use a complex array of sensors that track motion in closed environments, and can build a visual 3D map of rooms and other indoors areas. The technology could be used for various purposes, from guiding visually challenged smartphone users to creating virtual worlds for games, with developers expected to come up with new interesting ways of putting the tech to good use.
The prototype phone has a 5-inch display, 4-megapixel camera and motion tracking camera on the back, two computer vision processors, depth sensors, and contains "customized hardware and software designed to track the full 3D motion of the device, while simultaneously creating a map of the environment." With help of sensors and cameras, the phone can make over a quarter million 3D measurements every second, "updating its position and orientation in real-time."
Project leader Johnny Lee said the goal of the project, which incorporates robotics and vision-processing technology, is "to give mobile devices a human-scale understanding of space and motion." "Over the past year, our team has been working with universities, research labs, and industrial partners spanning nine countries around the world to harvest research from the last decade of work in robotics and computer vision, concentrating that technology into a unique mobile phone. Now, we're ready to put early prototypes into the hands of developers that can imagine the possibilities and help bring those ideas into reality."
The Project Tango prototype phones will be distributed to chosen devs by March 14th, 2014. Until then, interested developers can sign up for Project Tango, and describe what they would build for it.
It's unclear though when such a project will be commercially available, if ever. A video explaining the technology and Google's work behind Project Tango follows below: