Microsoft Office ranks among the top productivity applications available for Windows 10 and Windows 11. If you've been using Office applications such as Word, Excel, and PowerPoint in recent years, you may be familiar with older versions of these tools. This familiarity might be a compelling reason for you to download the complete Microsoft Office 2021 suite, as it would allow you to continue working with an interface and features you're comfortable with.
Microsoft Office 2021 Installation Guide
Microsoft now promotes Microsoft 365 heavily as it follows a new business model and avoids confusion for the users. However, for any reason, you may still want to download Office 2021 suite. In this installation guide, we'll be discussing various apps offered under Office 2021, their system specifications, and how to download and install them.
Various Office 2021 Bundles
Downloading Office 2021 can be very tricky for someone who doesn't know about its different bundle plans. You should be clear on which apps you want to install. Installing unnecessary apps can lead to slow performance and storage consumption.
To make it easy for you, here's the comparison between the top available Office 2021 plans and the apps available in each plan.
1. Office 2021 Home and Student
Classic Office apps (Word, Excel, and Powerpoint)
Microsoft OneNote
2. Office 2021 Home and Business
Microsoft Outlook
Microsoft OneNote
Classic Office apps
3. Office 2021 Professional
Microsoft Publisher
Microsoft Access
Microsoft Outlook
Microsoft OneNote
Classic Office apps
Once you recognize your need, you can now look for ways to download or purchase a suitable Office bundle for yourself. Unless you are running a business, there's no need for Office 2021 Professional Plus. Before downloading or installing the bundle, make sure to check your system compatibility.
System Requirements
It is important to understand the system requirements before installing the Office applications to avoid compatibility issues. However, most PCs and Laptops now have the minimum system requirements for the Office. If you come across any error while installing the app, make sure to double-check the following requirements:
OS: Windows 10, Windows Server 2019, or later
CPU: Dual Core with at least 1.1 GHz clock speed
RAM: 4 GB RAM
Drivers: Graphics hardware acceleration requires DirectX 9 or later, with WDDM 2.0 or higher for Windows 10.
Storage: 4 GB of free hard disk space
Monitor: 1280×768 screen resolution (64-bit Office required for 4K and higher)
You should make sure your Windows OS is 32-bit or 64-bit before downloading the appropriate version. If you still come across any issues, you may want to check out our guide on Common Windows 10 problems and fixes
Download Office 2021 via ISO
Microsoft no longer allows you to download Office 2021 ISO files without subscription access. To solve this problem, we can use this direct archive link to download the ISO file.
With these links, you should be able to download the ISO files. Make sure to save it to a folder where you have enough space.
Install Microsoft Office 2021
Once you have downloaded the ISO file, installing Office is very easy. All you need is an ISO mounter utility such as PowerISO, WinCDEmu, ISO Workshop, etc. We need to mount the ISO file to a virtual drive as ISO files generally need to be burned on a storage device. These ISO mounter utilities create a virtual disk for you to execute the setup files. The following steps will allow you to install Office correctly.
1. Mount ISO file
Right-click on the ISO file to mount it to a virtual device. Depending on the utility you installed, you should see the Mount or Burn option. Click on the option or press Enter.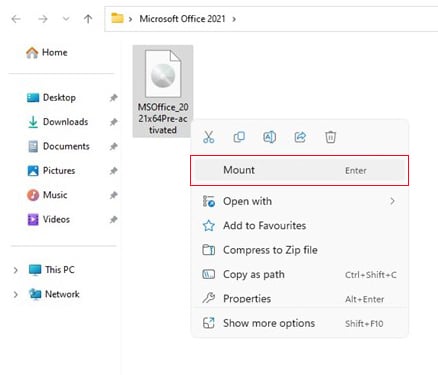 2. Open Mounted Drive
After mounting the ISO on a drive, you should see a new drive under your My Computer or This PC in file explorer. Double-click or press Enter on the drive. It should open the setup.exe .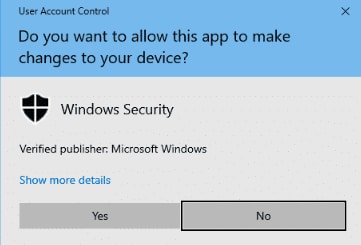 3. Run the installer
Double-click on the setup.exe installer file, and it'll start installing the Office applications. If you are not using the admin account, it may ask you for admin access to install the files, click allow.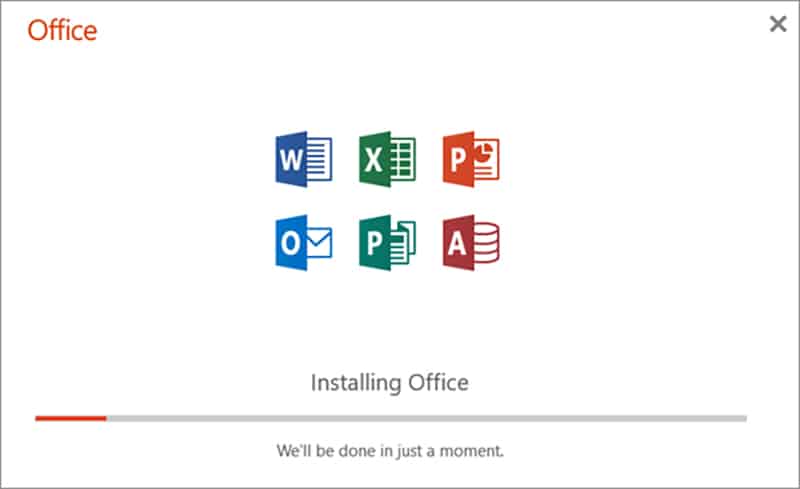 3. Wait for the setup to finish
After the installation is finished, you'll be able to access the apps like Word, Excel, and PowerPoint from your start menu or by simply searching using Windows search.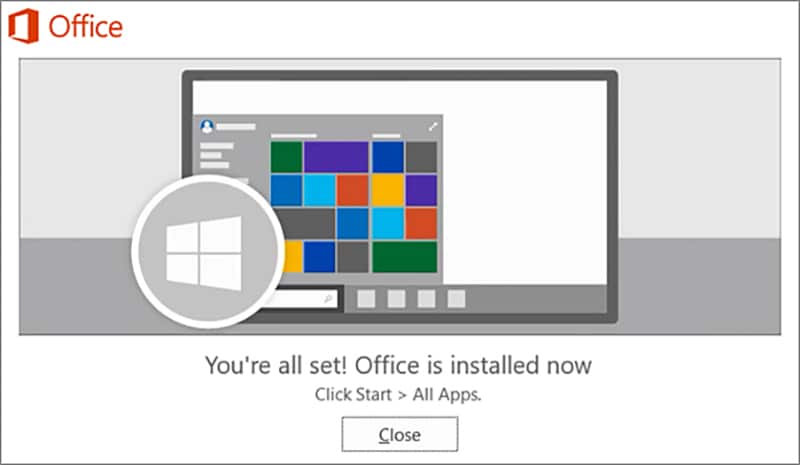 Purchase Office 2021 from Microsoft
If you want to avoid all the hassle and get easy access to this Office version, we recommend you should direct purchase the Microsoft Office from either it's website or store.
Download from the Microsoft website: 
Go to the Microsoft Office website
Click on Purchase Office 2021 Home and Business
Once the purchase is completed, download the files from the Account section
Download from Microsoft Store:
Open Microsoft Store
Search for Office 2021
Click on Get
Make Payment and Click Install
Frequently Asked Questions
1. Does Office 2021 require an internet connection?
An internet connection may be required for initial activation and updates but not for general use.
2. Is Office 2021 compatible with my operating system?
Every app has specific system requirements, so it's best to check compatibility with your OS version.
3. What is an ISO file?
An ISO file is a disk image file that contains all the data from a CD, DVD, or Blu-ray, exactly as it is on the physical disk.
4. How can I create an ISO file?
You can create an ISO file using various software like PowerISO, ImgBurn, or even some operating system built-in features.
5. How do I mount an ISO file?
Most modern operating systems allow you to mount an ISO file directly. You can also use third-party software.
6. What's the best way to install Office 2021?
We highly recommend you buy an Office subscription from the Microsoft store to download and install the apps without any hassle.
7. What's the best alternative to Office 2021?
Microsoft 365 is now a better and cheaper alternative to Office 2021.
Microsoft 365 vs Office 2021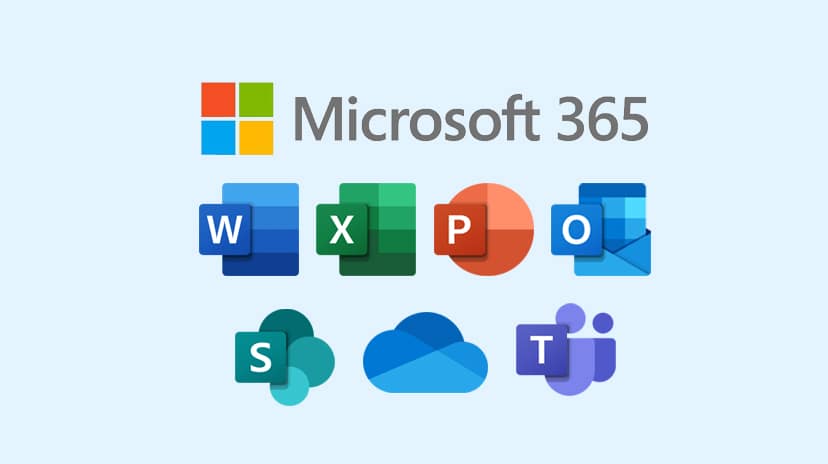 Microsoft now promotes the "Microsoft 365" subscription service as an alternative to the old Office bundles such as Office 2021 or Office 2019 etc. If you are wondering which one is better, here's the comparison:
1. Pricing: Microsoft 365 operates on a subscription basis, requiring monthly or annual payments, while Office 2021 is a one-time purchase.
2. Updates: With Microsoft 365, you get continuous updates, including the latest features and security enhancements. Office 2021, on the other hand, provides security updates but may not include new features unless you upgrade to a newer version. Microsoft 365 subscribers always have access to the latest version of Office.
3. Cloud Integration: Microsoft 365 offers robust cloud integration through OneDrive and real-time collaboration tools. This is more limited in Office 2021.
4. Applications and Features: Depending on the plan, Microsoft 365 may grant access to additional applications like Microsoft Teams, SharePoint, and more, whereas Office 2021 provides a fixed set of applications.
5. Sharing: Microsoft 365 subscriptions generally allow installations on multiple devices, whereas Office 2021 licenses are often for one device only.
Microsoft 365 tends to offer more flexibility and a broader set of features but requires ongoing payments. Office 2021 may be suitable for those looking for a one-time purchase without the need for the latest updates and additional collaboration tools.
Final Thoughts
Microsoft Office 2021 continues to be a vital tool for various productivity tasks, maintaining its reputation as one of the top applications for the Windows Operating System. With different bundle plans tailored to individual needs, it caters to both personal users and businesses alike. Though downloading and installing the suite may seem complex, this comprehensive guide offers insights into the various plans, system requirements, installation methods, and even a comparison with Microsoft 365, simplifying the process.
While Microsoft's focus is shifting towards Microsoft 365 with its subscription model and continuous updates, Office 2021 remains a valuable option for those who prefer a one-time purchase with a familiar interface. Understanding your specific needs and system compatibility will enable you to make the best choice between these offerings, ensuring an optimal user experience.