Are you planning to make your company eco-friendly by going paperless?  Then, this would be the best time to make use of electronic signatures, more commonly known as e-signatures. But, first, what is an electronic signature?
An electronic signature is the best way to replace the traditional written 'wet' signatures. It's done by creating a digital signature and saving it as a transparent photo. Then, you can use this on documents that require a signature, with just a touch of a button.
According to experts, companies who use this have significantly doubled and improved their productivity rate. A week of workload is done in days, and an hour of administrative reports is done in minutes. Not only that, but it can also save you a lot of money and effort usually allotted for printing services, couriers, and filing. In addition, e-signatures allow you to trace any possible error and backlog efficiently and effectively.
How To Use E-Signatures?
Now that the entire world is working remotely, e-signing has become more of a requirement than a tool of efficiency. Fortunately, almost all businesses from different sectors may benefit from e-signatures and contract automation.
Moreover, the most efficient way of using e-signatures is with PDF documents. These are easy to download and you can access them even with your smartphone device. However, do you know how to sign a PDF? Here are the three basic steps you need to learn before you start implementing them.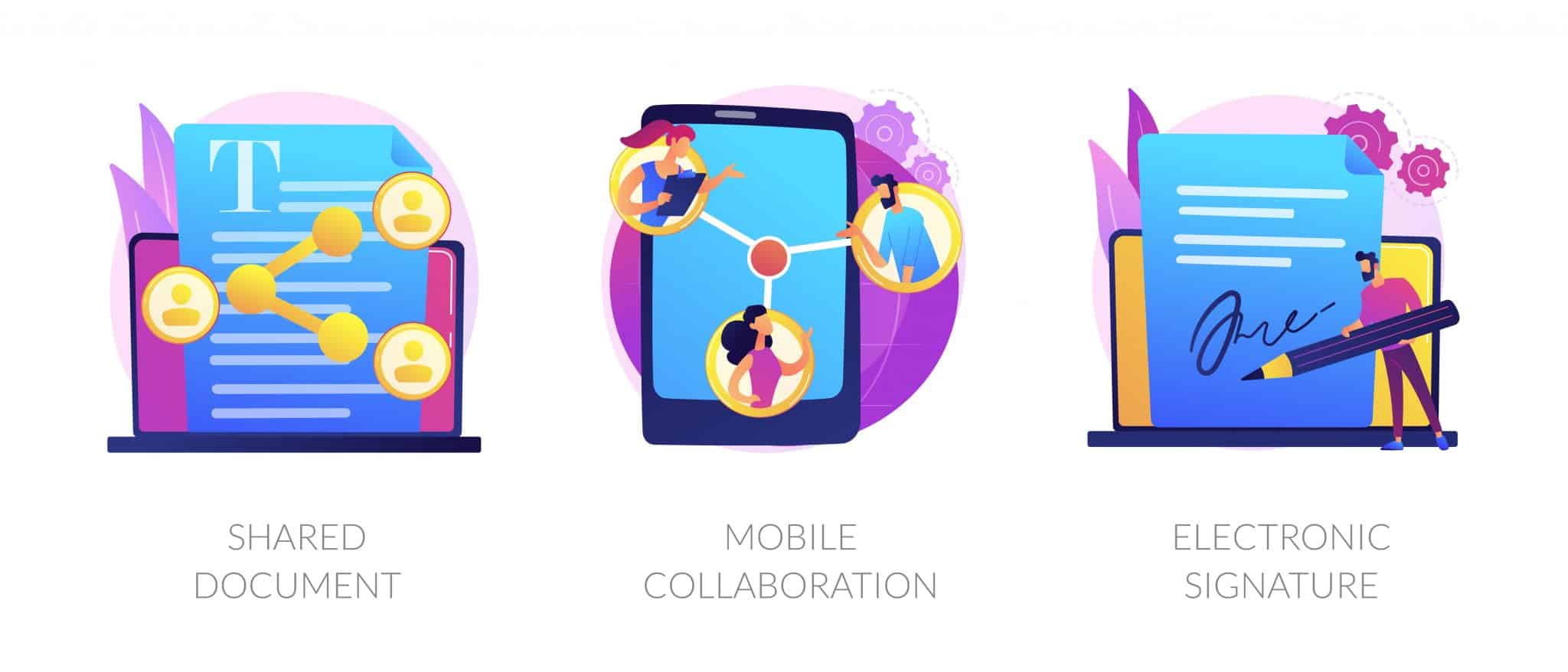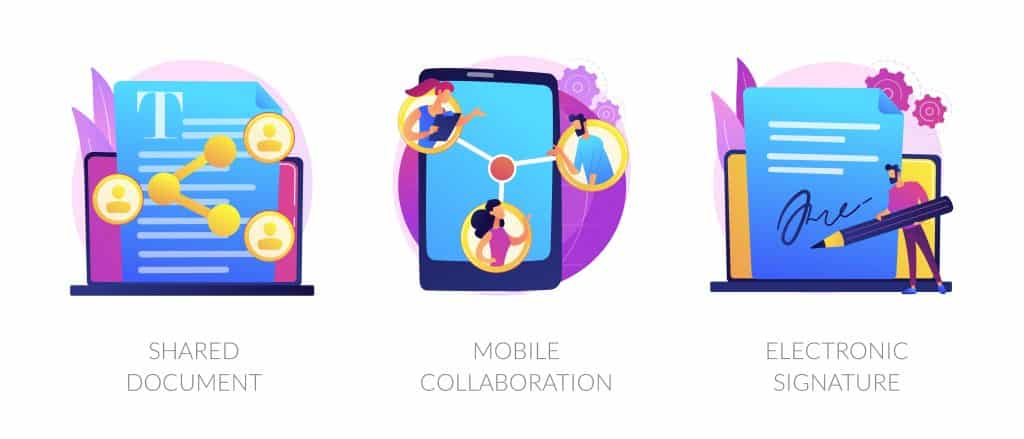 Step 1: In e-signing a PDF, the first thing you need to do is download the PDF file.
Step 2: After this, open the file with a basic PDF viewer and browse the file until you see a clickable box that allows you to upload the photo of your e-signature.
Step 3: Then, save the document, and it's good to go.
Furthermore, here are some business functions and industries you can improve by using e-signatures:
Transactions made in the real estate industry
Sales contracts
Human resources processing and personnel onboarding
Services and applications from the government
Insurance companies
Licenses concerning intellectual properties
Non-disclosure agreements
These are some of the ways you can use e-signatures in your company. In fact, there are plenty of documents you can sign digitally, as long as both parties agree to the terms of using e-signatures.
What Are The Benefits Of E-Signatures?
Nowadays, e-signatures are becoming a necessity as more businesses are going paperless and digital. However, can they legally replace written signatures?  Yes, they can replace written signatures legally.
Furthermore, not only are they legally recognized, but they also hold some key advantages your business won't want to miss. Here are some benefits you might need to know:
Flexibility – You don't need a desktop computer to e-sign a document. A working smartphone with a document viewer will suffice. In short, you do business wherever and whenever necessary.
Efficiency – It significantly boosts the productivity rate of your staff by streamlining the contract distribution process.
Risk Reduction – An e-signature greatly minimizes errors as it allows everyone to remove their signatures if there's something wrong.
Cost Reduction – With an e-signature, there's no need for additional office stationery, such as papers, folders, postage, and more. It also reduces the need to purchase more file cabinets to store physical documents, saving you tons of free space for other important tasks.
Improved User Experience – Build a strong client relationship by letting them experience easy-to-use documents without any fuss.
Is E-Signatures Legally Binding?
According to the ESIGN act of 2000, e-signatures are legally binding as long as both parties opt to sign digitally. In fact, e-signatures offer more legal validity compared to traditional written signatures that can be easily forged.
However, according to experts, e-signatures aren't legally valid on some occasions, such as:
Last will testaments
State statutes concerning family laws, such as child adoption, divorce, and more
Court orders and documents, such as briefings, pleadings, and more
Notice of residential foreclosure, eviction, and default
Statement of insurance policy termination
Notice of utility service cancellation
Statement for recalling products that pose health risks, such as defective food items or cosmetics
Legal documents required for the transportation of hazardous chemicals
Remember that these restrictions are only within U.S territory. If you have international businesses, you need to ensure that you understand the laws of how e-signatures work in different countries.
Final Words
E-signature is gaining popularity among most businesses these days as it allows them to finish multiple tasks in a matter of minutes. Also, it's excellent in reducing operational costs because of less paperwork and reduced printing costs. In addition, e-signatures are legally binding as long as the two parties agree to use them.
However, as mentioned above, there are instances when e-signatures have no legal validity, such as in last wills and state statutes. Even with these restrictions, the use of e-signatures has been proven to boost the productivity and revenue of a company significantly. So, there's no reason not to adapt to this new technology.