From this month, Windows Defender and Microsoft Edge will automatically block most of the torrent and mining apps. Windows 10 OS consider most of the torrent and crypto mining apps as potentially unwanted applications (PUA). With the new update, all potentially unwanted applications will be blocked directly when you install them. Microsoft calls it reputation-based protection.
What are potentially unwanted applications?
According to the Microsoft Support:
Potentially unwanted applications (PUA) are a category of software that can cause your device to run slowly, display unexpected ads, or at worst, install other software which may be more harmful or annoying. PUA isn't malware, but it is software that you often don't need and probably don't want.
It is known that Microsoft doesn't like torrent apps because most of them are either used for downloading pirated content or steal user data.
Under reputation-based protection, Windows disallows users to install uTorrent which is one of the most popular torrent applications. If you install the application, Windows Defender blocks it and removes it without asking permission from the user.
Similarly, Microsoft considers many crypto Miner apps as potentially unwanted applications. This means most of the mining apps will be blocked directly by Microsoft edge when you download them. Windows defender may remove them if you somehow manage to download them.
How to turn off reputation-based protection?
There are many apps that are important but can be flagged as PUAs. Windows' new protection may disable them. That's why if for any reason you want to toggle this protection on or off, you can do so by going to the Windows Security app > App & browser control > Reputation-based protection.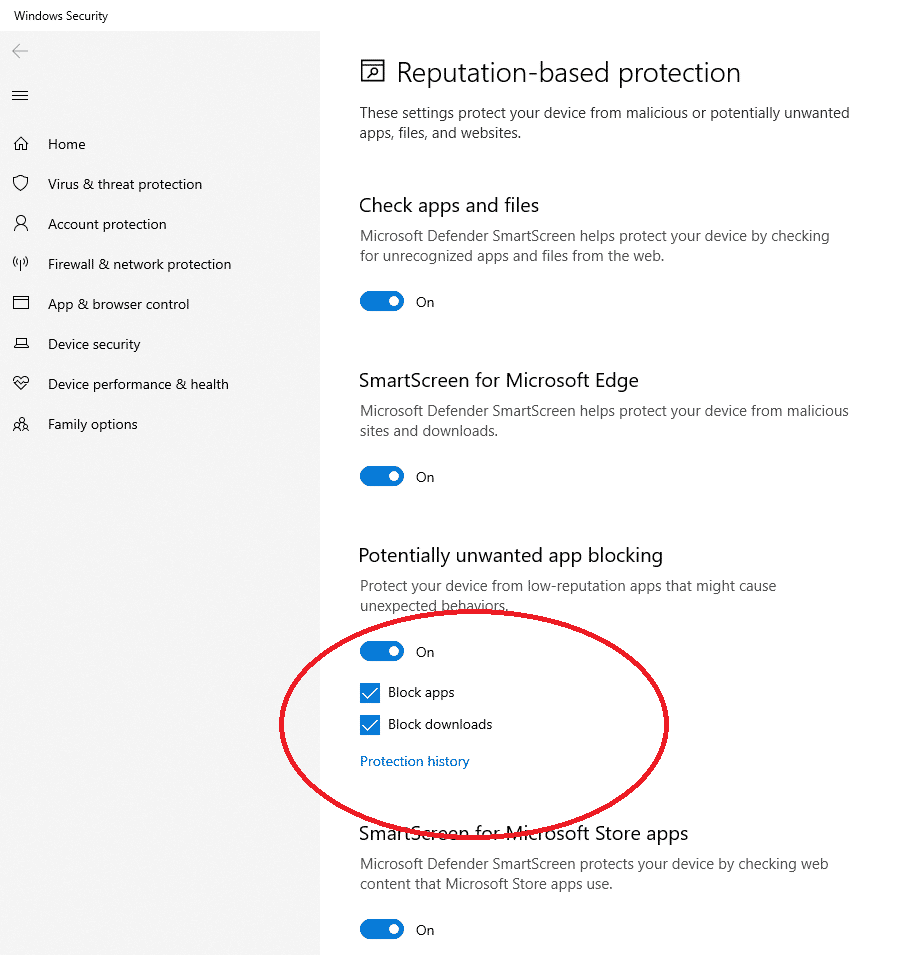 Is this a good thing?
If you are a techy person who can distinguish between a potential malware and a legit application, you may not like this new feature for many reasons. However, there are many who become targets of spyware and malware apps because of their lack of understanding. For such users, this feature can be really helpful to keep their computers and data safe.
If you still need more protection, you may want to check out the list of free and open-source antivirus software that can block many harmful apps and files.