Antivirus software's made us feel at ease in using our mobile phones, tablets, and computers. It allows us to browse safely on the net without the fear of making our private information spread to others (or by any cause of viruses).
Antivirus software also known as anti-malware software, is computer software that is used to prevent, detect, and remove malicious software. It can protect the computer from malicious browser helper objects, ransomware, keyloggers, backdoors, trojan horses, worms, fraud tools, and adware, etc.
Some antivirus also includes protections from other computer threats like spam, online banking attacks, infected and malicious URLs, scam and phishing attacks, online identity (privacy), social engineering techniques, advanced persistent threat (APT), and botnet DDoS attacks.
Top Open-Source Antivirus Tools in 2023
Below is the list of the top 5 open-source AntiVirus tools that are absolutely free and lightweight. These can help you, whether you are a beginner or an advanced user, to maintain the safety of your computers and to avoid viruses from infecting your important files on the system.


This is open-source antivirus software that was founded on August 30, 2000. Its features include VirusHammer, a standalone virus scanner, projects include ScannerDaemon and PatternFinder which provide antivirus protection and Squid-scan which lets you scan all traffic that is going through the famous Squid HTTP-Proxy.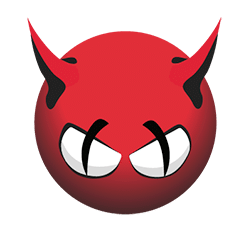 Clam AntiVirus or ClamAV is a free, cross-platform, and open-source antivirus software toolkit written in C and C++ and licensed under GNU General Public License. It was released on April 9, 2018, for Unix.
It also has a third-party version available for AIX, BSD, HP-UX, Linux, macOS, OpenVMS, OSF (Tru64), and Solaris. It can detect many types of malicious software and viruses and you can use this on mail servers as a server-side email virus scanner.
As of version 0.97.5, ClamAV builds and runs on Microsoft Windows and can be downloaded free of charge. ClamAV includes a number of utilities such as a command-line scanner, automatic database updater, and a scalable multi-threaded daemon, running on an anti-virus engine from a shared library.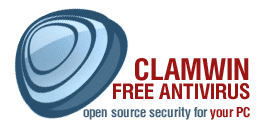 ClamWin is, of course, a free and open-source antivirus tool for your Windows that is written in C++ and Python that provides a graphical user interface to the Clam AntiVirus engine. It is licensed under GNU General Public License.
Its features include a scanning scheduler when the user logs in, automatic virus database updates, and a standalone virus scanner with context menu integration for Windows Explorer.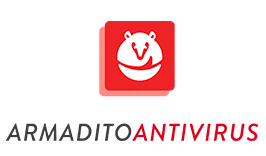 Armadito Antivirus is an open-source antivirus tool for your servers and PCs. It protects your systems from any viruses and malware and provides solutions available for Windows machines.
It is created with a web-based central administration console that can be remotely used from any location via an intuitive interface that will provide access to lots of features. Its dashboard offers access to on-demand scanning, real-time protection, a threat detection journal, technical support, and more.


Moon Secure AV is another open-source antivirus tool that currently uses the ClamAV engine. This is designed to detect viruses, Trojans, and spyware like any antivirus software.  Moon Secure AV offers multiple On access, scan engines, Net shield, Firewall, Exec scanner, and rootkit preventions plus features from Commercial Antivirus applications.
Its features also include an on-demand scan for malware, real-time protection, live updates, low resource usage, running on all Windows from XP+, protect running applications from USBs and from autoruns.
Conclusion
In this digital era, more and more people are using computers thus, making them a powerful tool in research and communication. But because of this revolutionary invention and the continuous innovations, sometimes we feel like we are not safe anymore when it comes to the exchanges of messages or emails.
However, due to this advancement, the creation of antivirus that helps protect against various malware has been made possible. All of these antivirus tools have made the lives of computer users at peace thinking that they are safe while using the world wide web. Aside from that, the computer will last longer if it is maintained not just from the outside but also thoroughly scanned clean from the inside.