If you are an FPS gamer, chances are that you love weapon skins. All major FPS games provide weapon skins for making money and give unique impressions to the players. If you watch any competitive FPS game or any shooter game, you'll see all pro players use different-different skins. Valorant is one such game that is known for its amazing weapon skins such as vandal skins that include special visuals and sound effects.
If you love to play or watch Valorant, you may be thinking about what are the popular weapon skins in valorant. Well, you don't have to think too much as I've created a list of the top 5 best weapon skin bundles in Valorant that are being hugely received by the community.
Top 5 Valorant Skin Bundles in 2023
Please keep in mind that this list is not based on any evident data. It is compiled by me based on my research on fellow players, groups, forums, and finally because I play a lot of valorant.
1. The Reaver Collection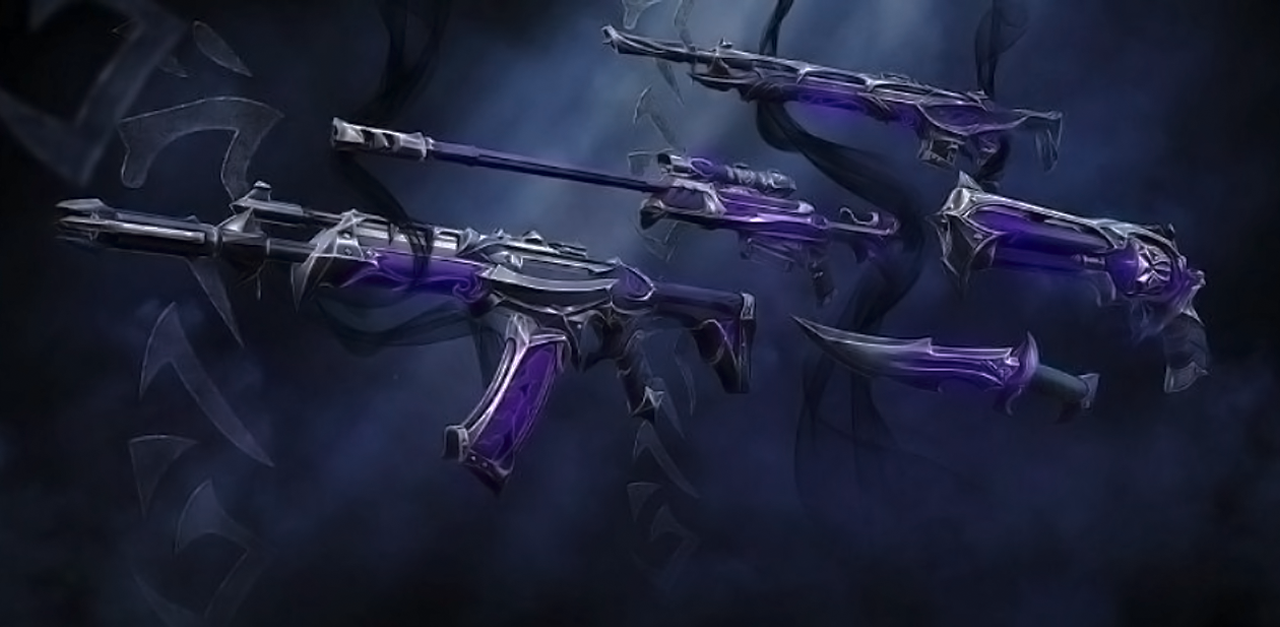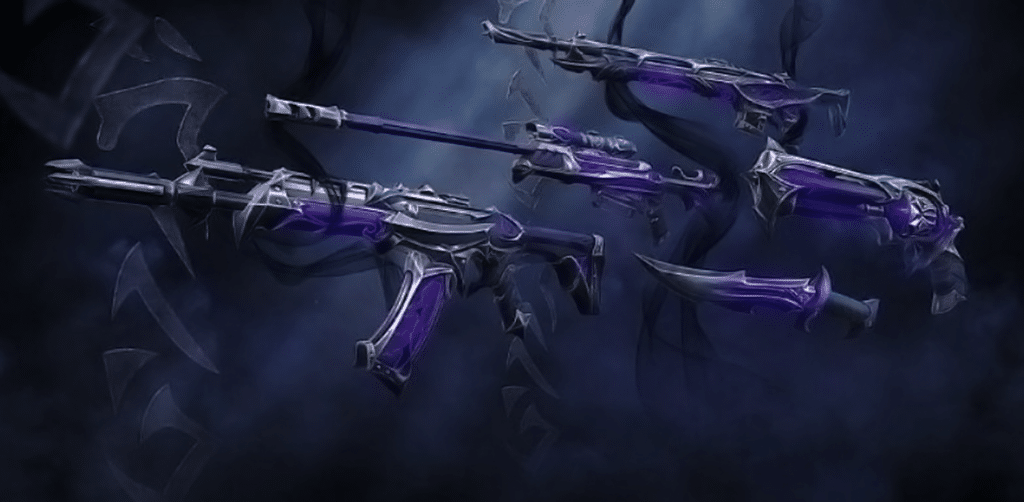 Recently, Reaver has become another top choice for Valorant players because of its sleek design, color variations, and last-kill animation. It also comes up with sound and visual effects that stand out. The weapons in this collection are:
Guardian
Operator
Sheriff
Vandal
Melee
For non-economy rounds, Operator and Vandal are the most popular and high-damage guns. For show-off, the melee knife is an evergreen choice. Having these three guns in the bundle makes it the second most popular skin collection in valorant.
2. The Prime Collection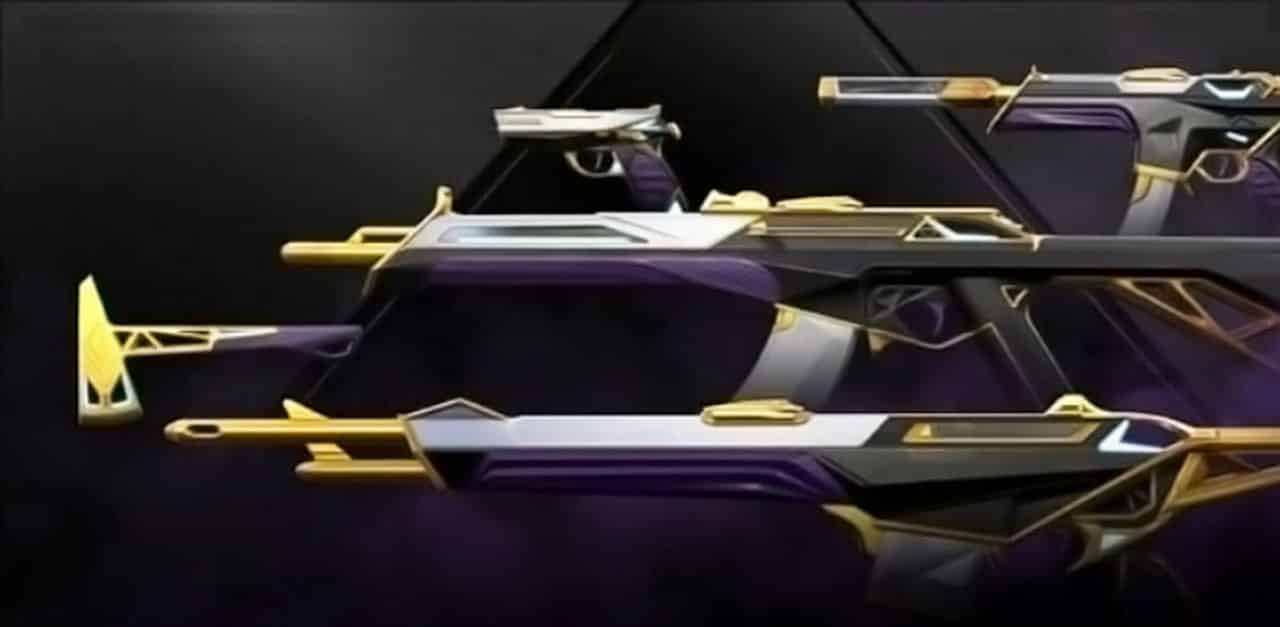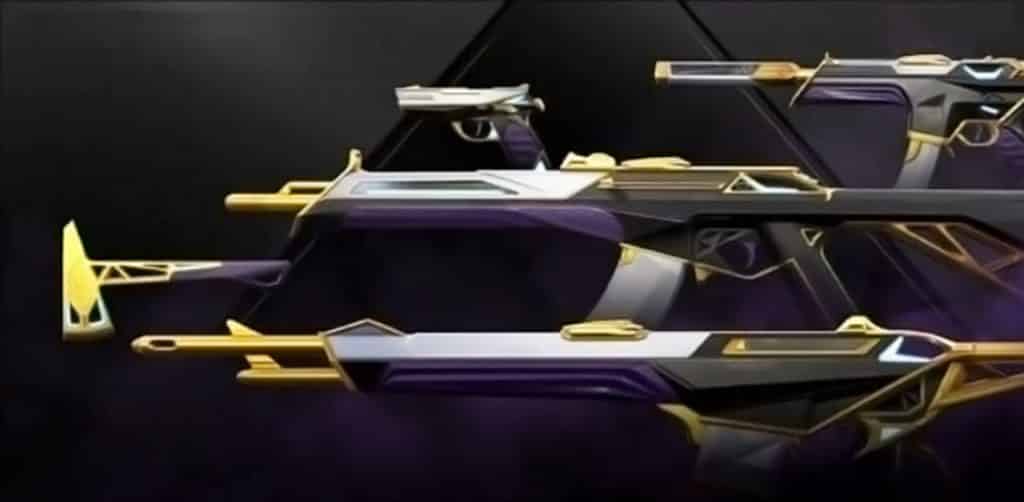 The Prime skin bundle is one of the most popular weapon skin bundles in the game according to many players and polls. It comes with visual effects, animations, and sound effects. It is mostly known for its powerful sound effects. The weapons in this collection are:
Classic
Guardian
Spectre
Vandal
Melee
Classic is a FREE pistol in valorant, Spectre is mostly used SMG while Vandal is the top choice weapon for any valorant player. This bundle contains all three guns making it the most popular choice among Valorant players.
3. The Elderflame Collection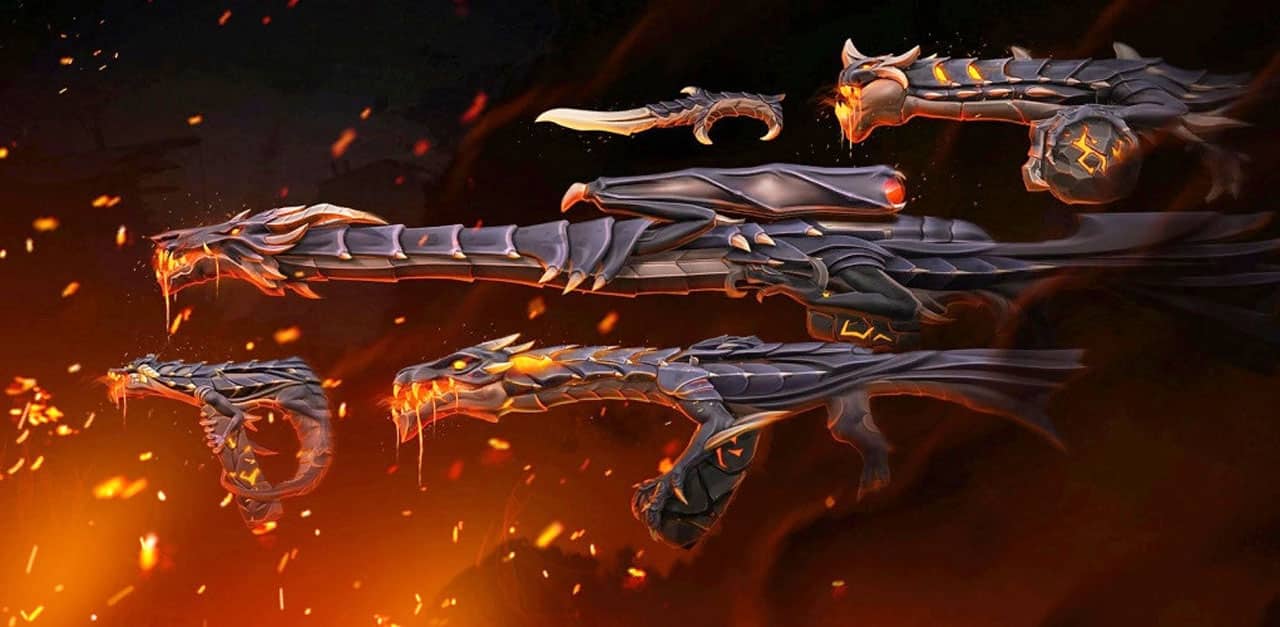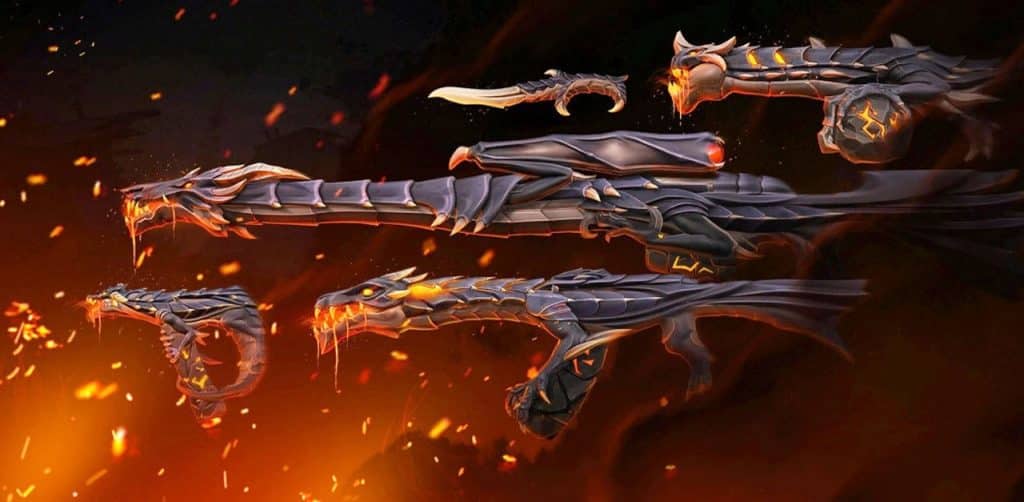 A 3D dragon that is breathing fire every time you reload the weapon is what you can expect with Elderflame weapon skin bundle. It not only has dragon animation but also the dragon sound. When it came into the Valorant skin shop, it quickly became high demanding and those who had money didn't think twice before making a purchase. This collection includes:
Frenzy
Judge
Operator
Vandal
Melee
Having vandal and operator in the bundle gives players one more reason to buy these skins. The melee knife stands out from the rest of the knives in-game.
4. The Oni Collection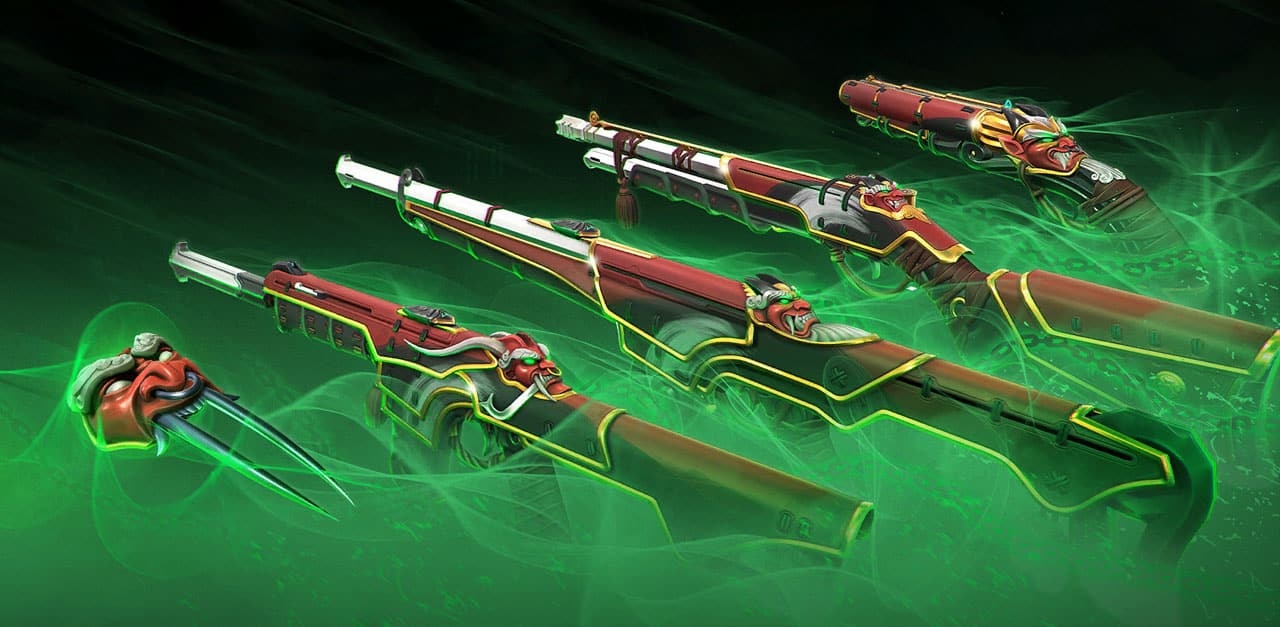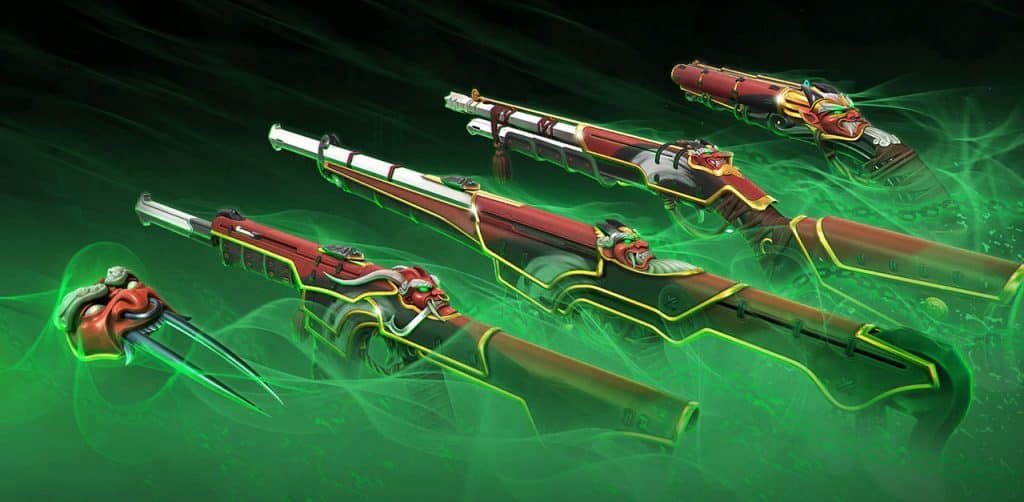 Oni collection has all the skin effects that the above three collections have. But, the only thing they lack is a good phantom skin. Phantom is a great close-combat, high-reward gun with a fast fire rate when you compare with Vandal. So, for those who love to have phantom skin, this collection is the first choice. It has an amazing design and kill-effect. The sound is also a big plus for this bundle. This collection includes:
Bucky
Guardian
Phantom
Shorty
Melee
If you love shotguns, Oni can be one of the top choices.
5. The Glitchpop 2.0 Collection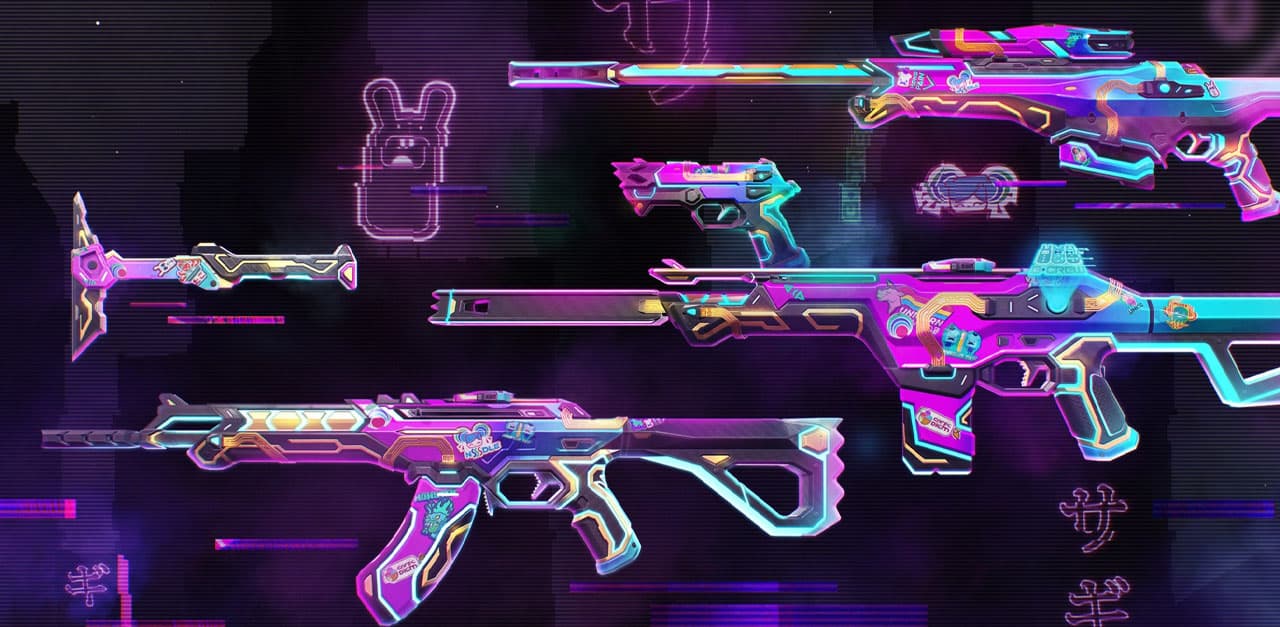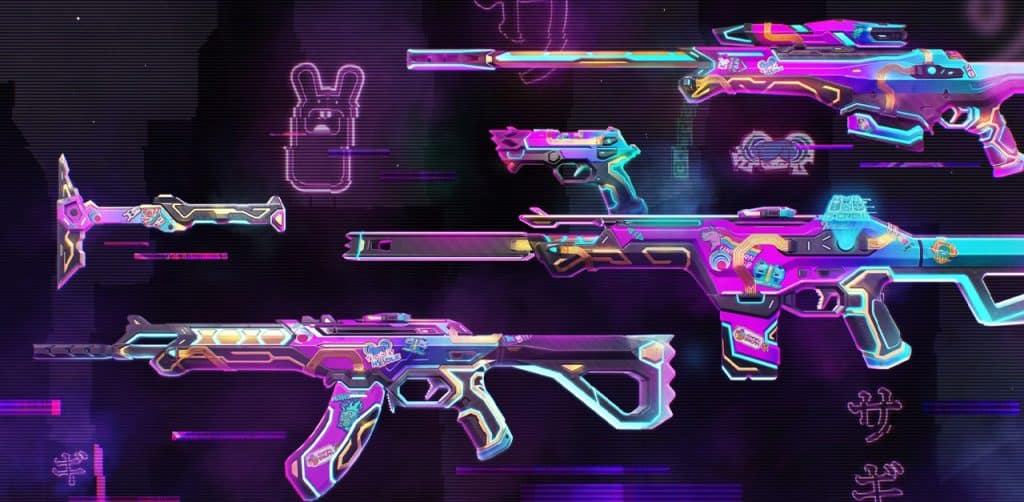 The Glitchpop 2.0 collection comes with the most popular weapons in Valorant. The glitchy sound and visual effects make it better for a different shooting experience altogether.  It comes with:
Classic
Operator
Phantom
Vandal
Melee
If you like the visual and sound effects of glitchpop, it can give you a complete package of the most used weapons in valorant.
Conclusion
There are many more weapons skin bundles in Valorant but these five are mostly seen and high-value collections for a typical player. However, these are all based on my research and opinion. If you think any more bundles deserve to be on this list, feel free to type in the comment section below. I may write a top 10 list soon.