With Grand Theft Auto 5 among the best-selling video games of all time, many fans anticipate the inevitable Grand Theft Auto 6 with a great deal of surprise. Sadly, Rockstar did not indicate that it expects to launch Grand Theft Auto 6 anytime soon, for fans of Grand Theft, with credible leakers assuming that the game would not be accurately revealed until the end of 2022 at the earliest and probably released sometime in 2023.
It remains to be seen whether or not reports regarding the release date of Grand Theft Auto 6 are exact, but irrespective of the rumors about the game may persist. Leakers and enthusiasts are filling the void left by the absence of Grand Theft Auto 6 news by disseminating rumors and so-called "leaks," with fans reporting the current leak giving a look at the alleged map of the upcoming title.
Recently, a revised version of the map that first leaked over three years ago has been a fresh look on what is considered to be the Grand Theft Auto 6 map. In the left-hand corner of the map you can see a settlement, full of a beachfront and a very wide rural area and swamplands. This is not that far from the Grand Theft Auto 5 approach that has prompted people to think that this may be a real leak alongside that maps for Rockstar Games have already leaked online.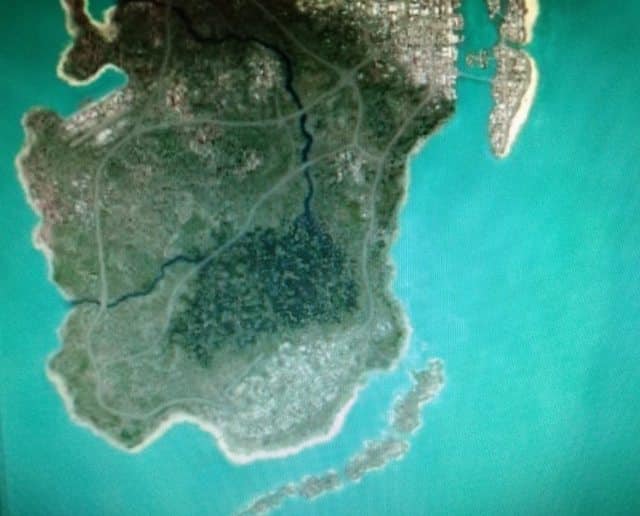 Of course, this detail can be used by fans with a massive salt grain. There is no definitive proof that this Grand Theft Auto 6 map leak is true and that it could be completely false. In reality, while real leaks from Rockstar Games have taken place over the years, several false leaks have occurred, including the fake Bully 2 map which was published a few years ago online. With Grand Theft Auto 6 an awaited game, it is particularly vulnerable to false leaks without even being revealed yet. In that regard, anybody looking forward to Grand Theft Auto 6 will be very suspicious about leaks on the game. Expect to keep the hopes in check until the detail comes straight from Rockstar Games itself.
In other words, the GTA 6 is believed to be set in Vice City, something that is consistent with the Grand Theft Auto 6 leaks. If this is the case or not is yet to be seen, and fans do not sadly expect answers soon.
Earlier Job listings by Rockstar hints at GTA 6 Launch anytime soon
The Job listing themselves vary somewhat across the three regions that appear to seek game testers. Eligible applicants are needed in Rockstar Edinburgh to understand and be interested in the current gaming market and to know the current crop of games, consoles, and PCs. Although the project listing for Rockstar India is very different, it indicates the need for new titles to be tested. The studio seeks those with an appreciation or knowledge of the previous Rockstar titles that indicate that this may be tied to another project – a conjecture that suggests the next-generation port of GTA 5 to be launched later this year or an independent GTA Online title.
According to the Rockstar Games job list, candidates should discover, report and replicate bugs through game logs, screenshots and videos. The perfect candidate will have to have "knowledge of new generation game consoles and PCs," and be "efficiently game-competent" according to The National Job posting spotted first. Another indication of the latest job listing for the next GTA is the fact that the GTA series is managed by Rockstar North headquartered in Edinburgh. On the other hand, the listing for India is quite different. It says the nominee needs to be a creator to identify and experience the latest titles.