A few days ago Riot Games introduced a new agent, Astra, and shared some of its experiences. Of course, it looks like there will be an announcement as soon as some new leaks suggest the next package of the robust Prime 2.0 Collection.
In the recent live stream of YouTuber Vicious Ritik, we saw some new skins that weren't available in the game (the current version). The new collection includes a new knife, ghost, frenzy, bucky, and Odin skins. All new skins are designed in black and white with bright gold and blue accents.
Embrace excellence with Prime 2.0.

Available tomorrow in the in-game store. pic.twitter.com/KEw7hbmLhn

— VALORANT (@PlayVALORANT) March 1, 2021
Valorant Prime 2.0
The upcoming Prime 2.0 Bundle skins mainly consist of some premium guns and are listed below:
Prime Phantom – 1,775 VP
Prime Frenzy– 1,775 VP
Prime Bucky– 1,775 VP
Prime Odin– 1,775 VP
Prime Melee (also known as Karambit)– 3,550 VP
You'd get some dedicated gun buddies, cards, and sprays.
The second episode of Act 2 brings you a brand new battle pass and along with it comes the Prime 2.0 collection, the second iteration of the same. The bundle is Priced at 7100 VP Valorant Points, the bundle features 5 weapons, listed below:
Prime Phantom

Prime Frenzy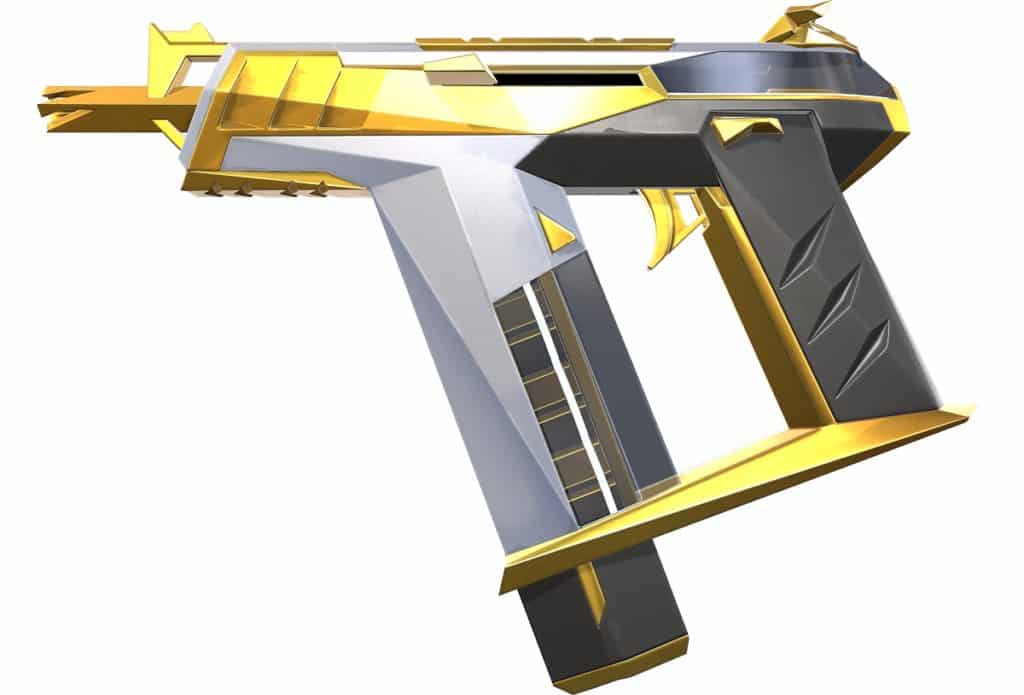 Prime Odin

Prime Bucky

Prime Melee 2.0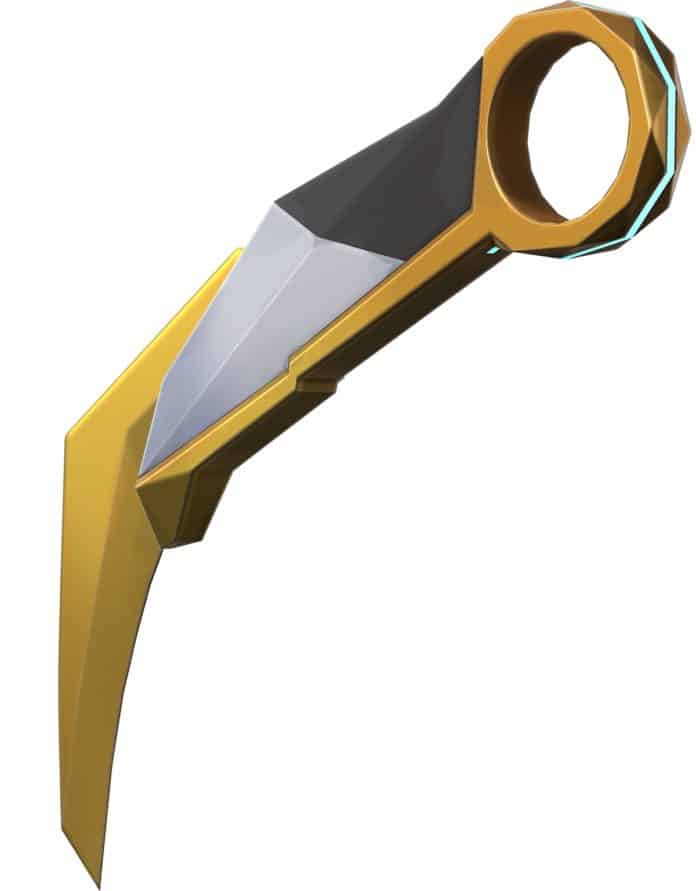 As talking about the old collections' pricing, the Old Prime Collection was for 7100VP, which costs around. Elderflame collection came in at 9990 VP, which is roughly £90. The Prime 2.0 collection has come in at the same price of 7,100 VP (roughly £70). Individual weapon skins like Phantom, Frenzy, Bucky, Odin will cost 1,775 VP (£20) each, with the melee weapon costing 3,550 VP (£20-30).
The new Prime Collection 2.0 features custom muzzle flashes, firing audio, reload animations and gfx, some playing cards, skin variants, and finisher animation. Also, players purchasing the bundle will get a player card, a spray, and a weapon buddy as well.
You can level up each skin to upgrade to different color variants, sound effects also known as VFX, Weapon reloading animation, and at last, a Finisher.
Level 1 – Base Model
Level 2 – VFX sound effects and firing bullets audio
Level 3 – Weapon reloading animation
Level 4 – Kill banner and finisher
Level 5 – Blue Skin with VFX
Level 6 – Orange Skin with VFX
Level 7 – Yellow Skin with VFX
More about Valorant:
Riot Games' Valorant has been a classy FPS Game after CSGO. With that being said, Developers of Valorant are so actively performing on future projects of the sport. Valorant may be a tactical shooting game involving two teams with five players in each team. Every player can check-in and play remotely from anywhere within the world. Every game has 25 rounds, and therefore the team that wins 13 of the first wins the sport. Players can choose their in-game characters called agents at the beginning of the sport.