Valorant's latest Battlepass (Episode 2 ACT II), which contains a range of fun sprays, skins, and gun buddies, will be launched on March 2, 2021. Valorant has always used a Battlepass (Episode 2 ACT II) system similar to that of other games, in which players must grind through games in order to receive the tier-specific reward. It has both paid and free content available so that no player can feel excluded in any way. Until now, these free contents have always been spray, gun buddies, or regular gun skin, while paying members would get five exclusive items, a player with no battle pass would get just one mediocre drop.
There were a total of 50 tiers of rewards up until the last Valorant battle pass, with paying participants receiving all of the rewards and those who did not buy the battle pass received just one reward every five tiers. These free rewards have always been average at best, with a pistol skin being the ultimate reward at Tier 50.
They're simply keeping a weapon skin for a pistol this time as well. The skin, on the other hand, will be exceptional. Riot is launching the Prism III skin with variations this time around. The jaw-dropping Prism III Classic pistol skin with variants will be available as a free drop from the Valorant Battle pass.
I uploaded 2 videos onto youtube detailing Astra's Abilities and the brand new Battlepass and All the cool new skins that go with it! Go check it out:
Astra: https://t.co/IoXJ066fdJ
Battle pass: https://t.co/OQ9ijiEgep pic.twitter.com/QtJQJhgYS2

— Mike – Valorant Leaks & Info (@ValorLeaks) March 1, 2021
Prism III Skins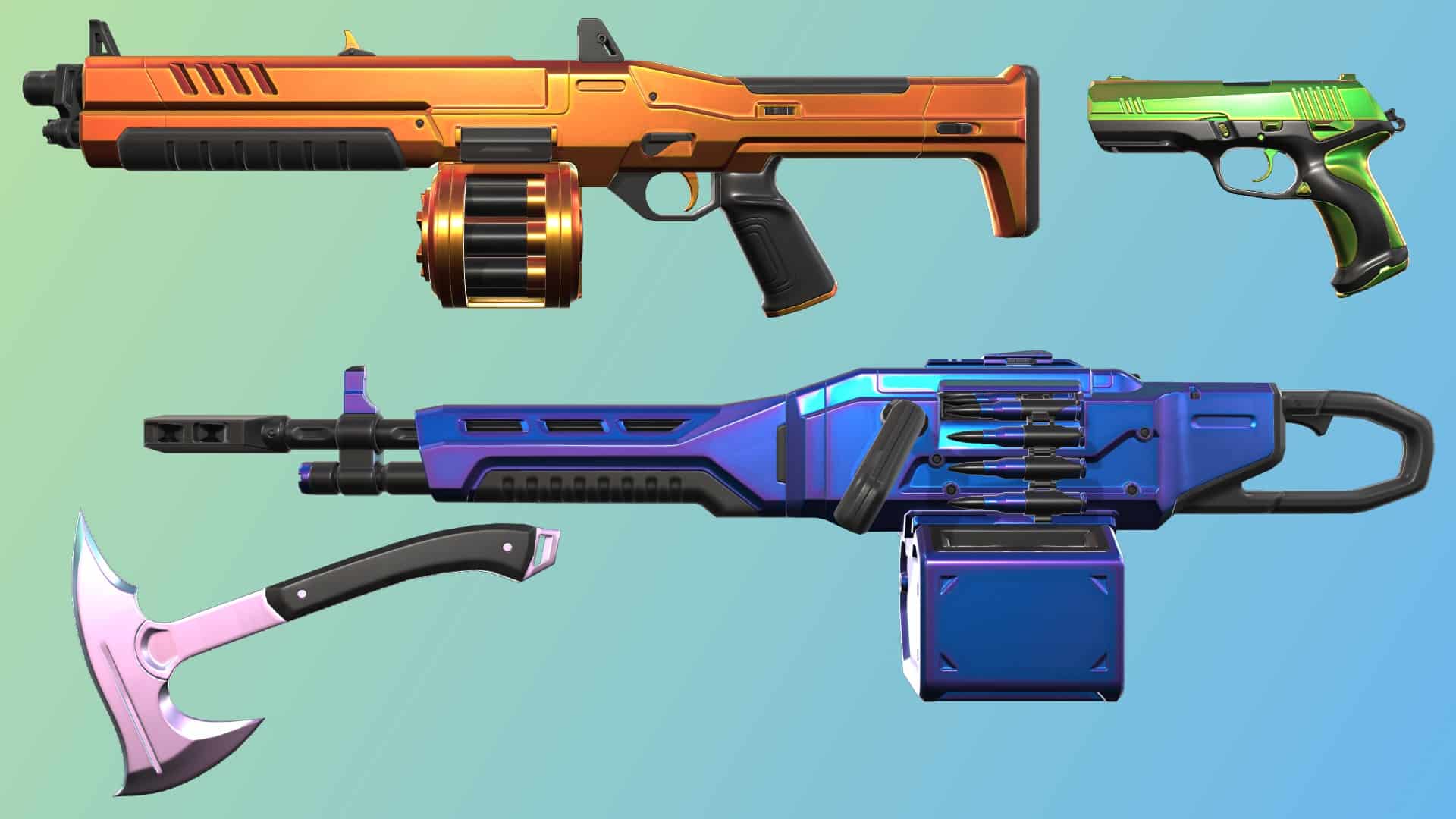 Prism III Bundle contains Classic, Judge, Melee, and Odin.
Cavalier Skins: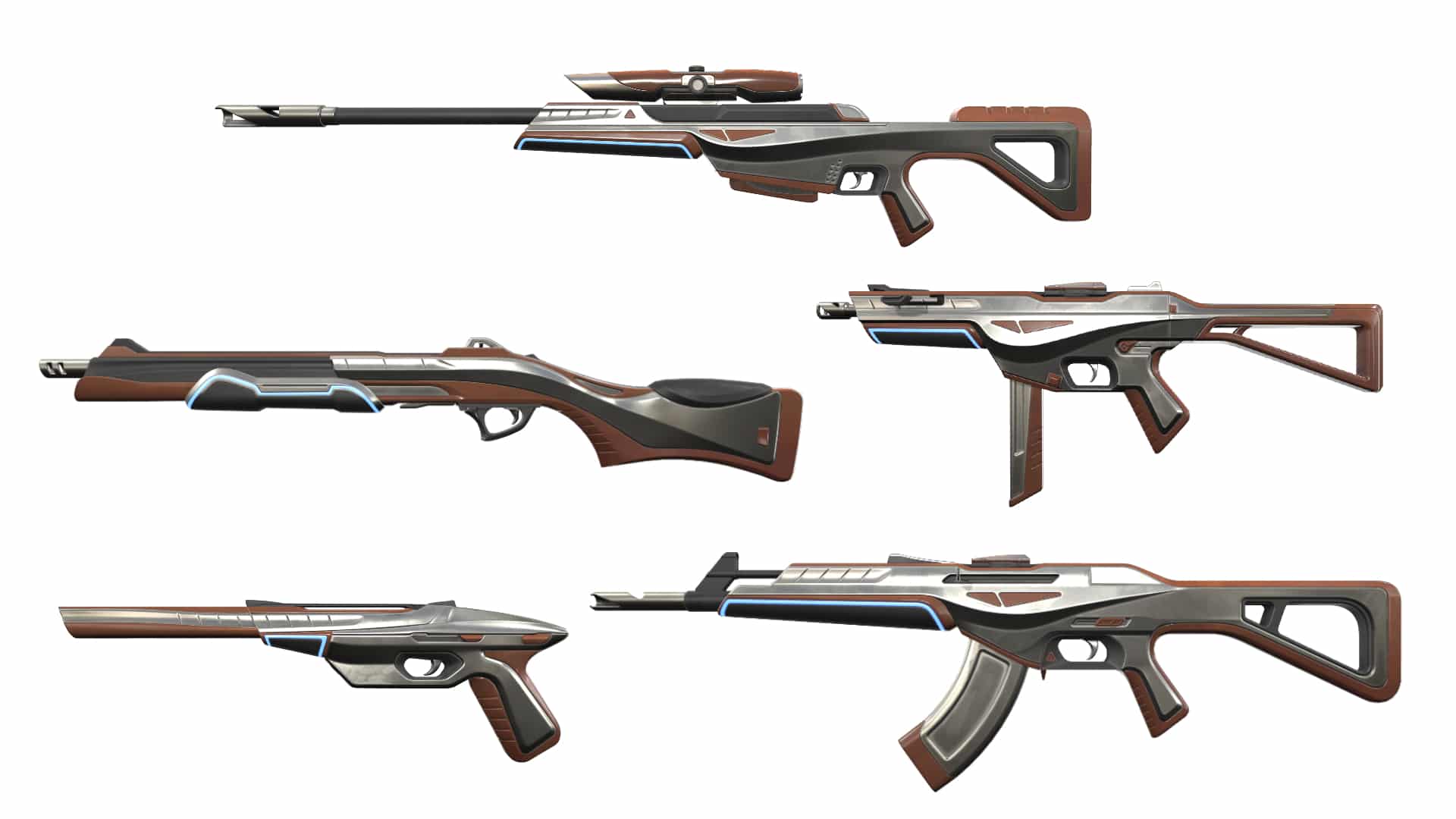 The Cavalier Bundle contains Bucky, Ghost, Operator, Stinger, and Vandal
Polyfrog skins: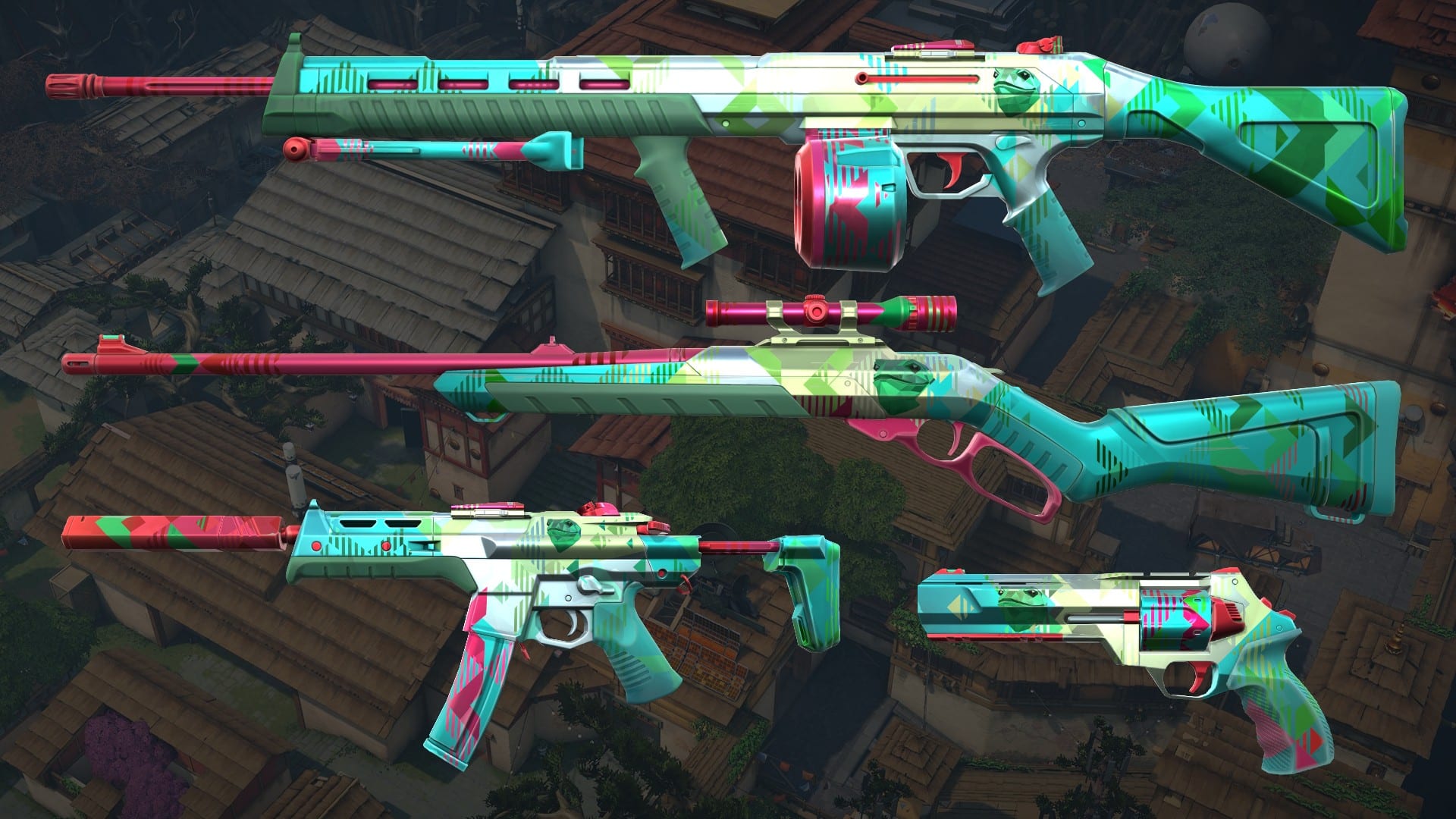 The Polyfrog Bundle contains Ares, Marshal, Sheriff, Spectre, and Classic.
When the community asked about the designing of Battlepass of Episode 2 ACT II, the Producer-Preeti Khanolkar said,
"Our high-level goal was continuing to respond to player feedback for the battle pass. Players told us they loved the cute POLYfox skins we made last year, so we wanted to expand on that line with another polygonal animal. This time, we took inspiration from the frog on Split (Froggie Hat!), which the community fell in love with during Closed Beta. With Prism III, we wanted to give players who don't usually buy skins a chance to get their hands on the clean crispness of the Prism set. Adding color variants to Prism was also a fun way to give players more color options. I bet the bubblegum pink one will be popular, especially the Axe melee!"

https://twitter.com/ValorLeaks/status/1365741694189268994
Agent Astra will be the 15th agent in the game and she falls under the category of Controller just like Omen, Brimstone, and Viper. According to the Official Astra's Trailer (teaser from Valorant Official YouTube Channel), the description says, "Astra harnesses the energies of the cosmos to reshape battlefields to her whim. With full command of her astral form and a talent for deep strategic foresight, she's always eons ahead of her enemy's next move".
More about Valorant:
Riot Games' Valorant has been a classy FPS Game after CSGO. With that being said, Developers of Valorant are so actively performing on future projects of the sport. Valorant may be a tactical shooting game involving two teams with five players in each team. Every player can check-in and play remotely from anywhere within the world. Every game has 25 rounds and therefore the team that wins 13 of them first wins the sport. Players can choose their in-game characters called agents at the beginning of the sport.