Not enough RAM on your phone to play PlayerUnknown's Battleground? Not a problem. The developers of the mobile version of the game, Tencent Games, has announced the official release of the PUBG Mobile Lite version, making it playable on almost all Android devices.
How did Tencent Games change the game to make it run on smaller capacity Android devices, you may wonder? By decreasing the map size and bringing down the total number of active players from 100 to 40, the game can now run on Android devices with smaller RAM capacity.
As the game still runs on the Unreal Engine 4, the same engine on which the Xbox and PC versions run, gameplay is in no way compromised. As a matter of fact, PUBG Mobile Lite is a faster moving game than its older brother, the PUBG Mobile.
How to Play PUBG Mobile Lite Right now?
The only downside to this new development in the game's history is that PUBG Mobile Lite is currently only available in the Philippines, presumably because it is still in its Beta version, and no official release date has been set for other countries. To bypass this setback, an APK (Android kit package) is available to those who cannot download the game in the normal way from the Google Play Store. It can be downloaded from any third-party site, such as apkmirror.
Gamers can then simply download the OBB (opaque binary blob) file for the game and add it to their phone's OBB folder (copy com.tencent.iglite folder into android/obb folder). After that, they will need to set their VPN (virtual private network) location as the Philippines to be able to run the game in their own country. This may sound like a complicated process, but instructions on how to do this are available right across the web.
The original PUBG was released on Steam in its early access version in March 2017 and has since grown immensely in popularity. One of the things that make it so popular is the style of the game. It is a survival based on the film Battle Royale. The game's main developer, Brendan Greene, is PlayerUnknown himself. The game has a lot of similarities to the cult classic film that it was based on.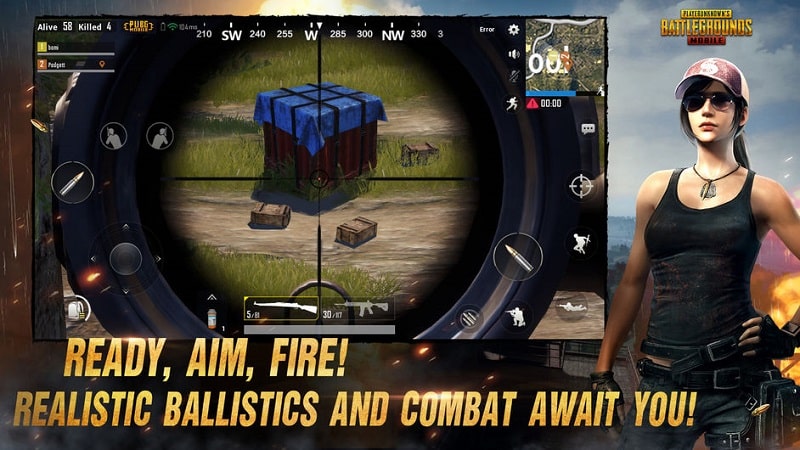 Players find themselves on an island where they have to scavenge for weapons in order to kill off other players and try to survive. Since its initial release, it has become the world's highest grossing game, with over 50 million sold on PC, Xbox and mobile combined. What makes it so popular is the real-time play and great graphics, made possible by Unreal Engine 4, and it is on its way to rivalling DOTA as an eSport.
When Will it release everywhere?
Even though PUBG Mobile Lite is only available in the Philippines as of yet, this is still a good sign. It shows that the developers of the game intend to make it more widely available in the near future and also to not only expand device compatibility but also improve the gameplay, in general, to make for a more well-rounded and smooth-running experience. Currenly, you can test your device by downloading the pubg mobile lite apk. The world of PUBG is definitely opening up to a wider public and this addictive game will be even less putdownable in its new Mobile Lite incarnation.