RGB RGB everywhere. What is not covered in RGB these days. With RGB being the hottest trending way of PC modding, we look at a PC Build that can be LIT and also not dig a very deep hole in your pocket.
The parts
With a budget of 75,000 INR (USD $1088) and an RGB theme in mind, we set out to find the best RGB for the buck. With some research, browsing and blah blah, we settled on an AMD Build. Also, we have provided Intel's alternative for the same in the description (in case if there's an intel fanboy among you guys). With that aside, let me shed some "Light" on the parts.
Also, Read: How to Build a Budget Gaming PC under ₹25,000?
CPU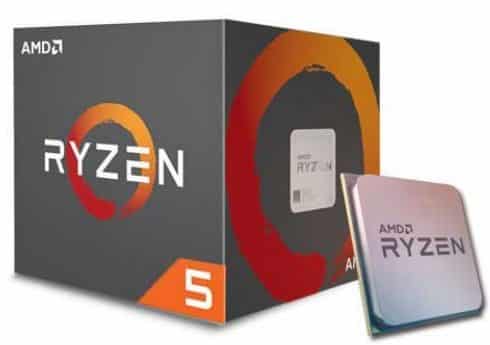 As already mentioned, we'd to go with an AMD build, we have chosen AMD Ryzen 5 1600 to be the heart of our PC. Before you guys throw stones at me saying where's 2600? I'm gonna say "hold on" because the performance difference is as low as 10-20% for the hardware we're gonna use. And also budget issues constrain us to hold it back.
Intel Alternative: Intel i5-8400
Motherboard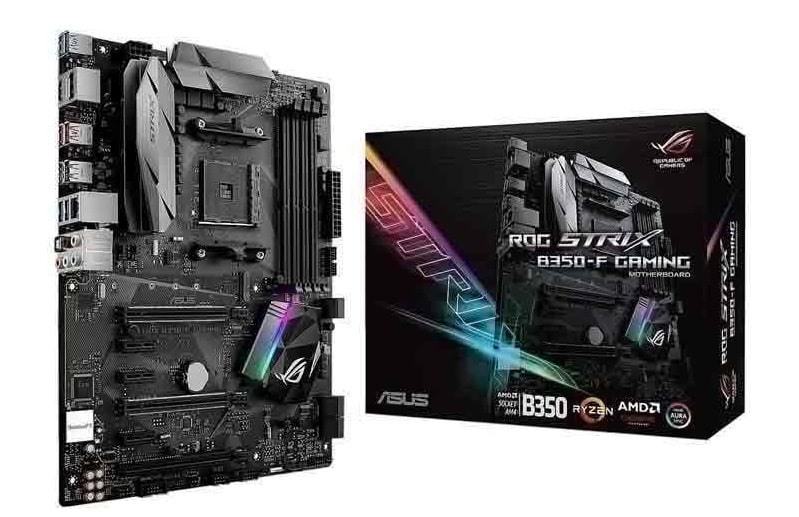 Since the idea is to be as "LIT AF" as possible, we chose to go with a decently priced RGB Motherboard which is an ASUS Strix B350-F Motherboard. We could have also chosen the Gigabyte GA-AX370 series but that would be devoid of our RGB theme, hence we stuck to the Strix. The board has enough slots for you to slap some dank RGB RAM sticks and also features decent RGB lighting zones for you to show off.
Intel Compatible Alternative: ASUS Strix B360-F Gaming
RAM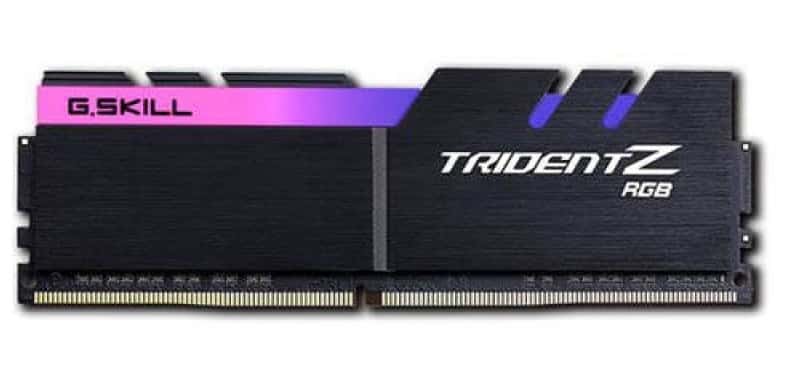 If it's an RGB build and there's no G.Skill TridentZ RGB RAM, then why are you even calling it RGB my friend. Great price, great speeds and also gorgeous looking RGB lighting, which makes this RAM an obvious and easiest choice of all other parts. The Aura Sync software makes it easier to sync the mobo with the RAM so you can have great synchronized lighting effects.
Storage
I don't know why I even have to talk about storage. Please go with a 1TB or a 2TB or a 1TB with 120GB SSD (preferably WD Green or Kingston A400) for mass storage purpose. No there's no RGB here, please move on to the next part.
GPU
So, no RGB here as well but it doesn't mean there are no RGB choices for the GPU we chose. We decided to with a Zotac GTX 1060 3GB which is a great GPU for the buck but has no RGB as mentioned earlier. And of course, the difference between a 3GB vs 6GB variants is not so significant unless the user has intentions of Live Streaming or Recording Gameplay. The Nvidia GTX 1060 6GB Founder's Edition is also quite cheap compared to other aftermarket cards. Hence if you got a little extra cash, you could enjoy additional 3GB of VRAM.
RGB Alternatives: Gigabyte GTX 1060 6GB GDDR5 Aorus Xtreme, Gigabyte GTX 1060 6GB GDDR5 G1 Gaming OC
Power Supply
This is a tricky one, cos there are RGB choices for the power supply and also I don't really see the point of having an RGB PSU when the fan is upside down in Cabinet. Hence an obvious choice of 550W from Coolermaster MWE 550. The chosen PSU is capable enough to drive even a GTX 1070 with the same processor. And also Coolermaster's reliability over Corsair's VS series for the same price makes this a go-to PSU.
Case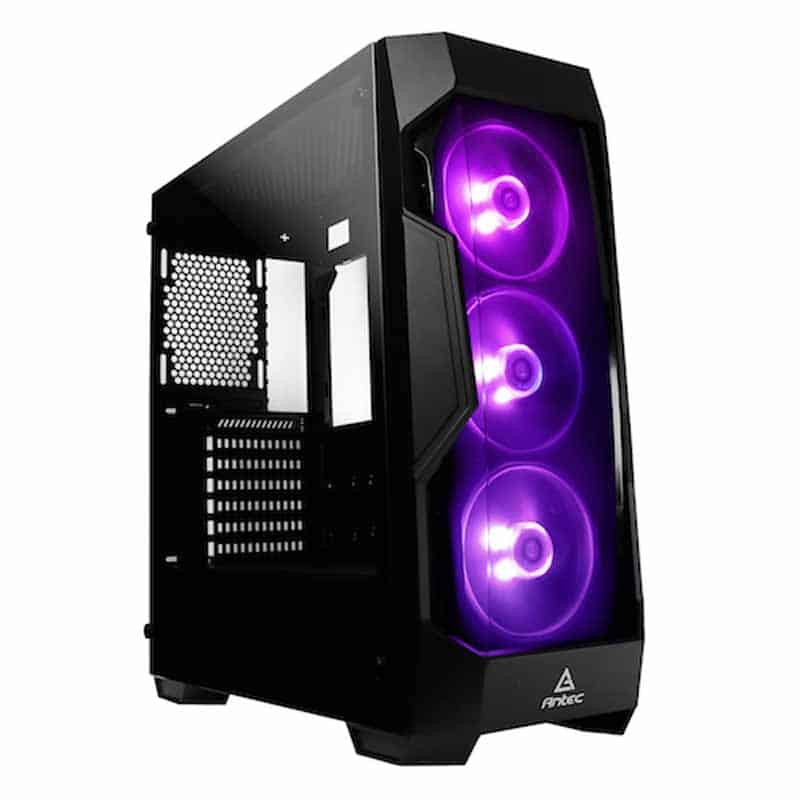 Honestly, not a tough choice but of course, there are certain factors that decide a good Cabinet. They are airflow, support for future upgrades of Drives, good cable management features, cost, and support for a max number of fans. So we narrowed it down to the following three cases,
Cooler master MasterBox Lite 5 RGB: Don't freak out just cos I chose this, the newer model has a Top Ventilation for 2 additional fans/radiator if the user wants to "Chill Out".  It also features 3 RGB fans factory provided and a non-RGB fan at the back. The case looks great and is compatible with Aura Sync.
Antec DF-500 RGB: This case is similar to Lite 5, features 3 RGB fans at the front for airflow. The case has top ventilation for additional fans/radiator support same as previous and also features a transparent side panel for showing off cool lighting effects.
Cooler master MasterBox MB 500: Great case with 2 RGB fans in the front and one at the back for airflow. Just like the previous two cases, this one also features Top Ventilation for max airflow and also features a Tempered glass side panel to show off the muscles of your PC with sick Lighting synchronized with Aura Sync. What sets this case apart from the previous two cases is that it has a Mesh in the front for air intake resulting in better temperatures and efficient cooling.
Well, those were our top picks but since we're on a budget we chose to side with Antec DF-500RGB. To add more lighting to your build, one could go with an RGB CPU Cooler such as Cooler Master MasterAir MA620P or Jonsbo CR-201. I wouldn't recommend adding a Liquid Cooler for this particular build but hey if you got deep pockets do check out Cooler Master ML120L.
Summary
To summarise, the following are the parts we chose for our build, along with prices and links.
PS: Not sponsored by MDComputers!!
So, these parts bring us close to 71,300 INR which gives us enough headroom for an RGB Cooler if needed as I've already mentioned.
If we're to talk about performance, well I'm gonna save it for another article if the response is Lit. Feel free to suggest any changes or comment down below if you seek recommendations for a PC Build. See you guys in the next one!!