Xiaomi Mi Mix 2 is here and we just can't stop talking about it. It was already launched in China on 11th September and the first batch was sold out in 58 seconds. The hybrid fusion of beauty and efficiency.  Art and speed, a high-end premium phone, which makes Apple and Samsung sit up.
All screens and no bezel make mix 2 a total fun. Fully ceramic body and with the outer frame of aluminum. The camera comes with gold plated rim, a device which looks elegant and expensive. With almost 6 inches of display and edge to edge glass, this also comes with Corning Gorilla Glass 4. This phone will go head on to those big bulls in the premium phone market.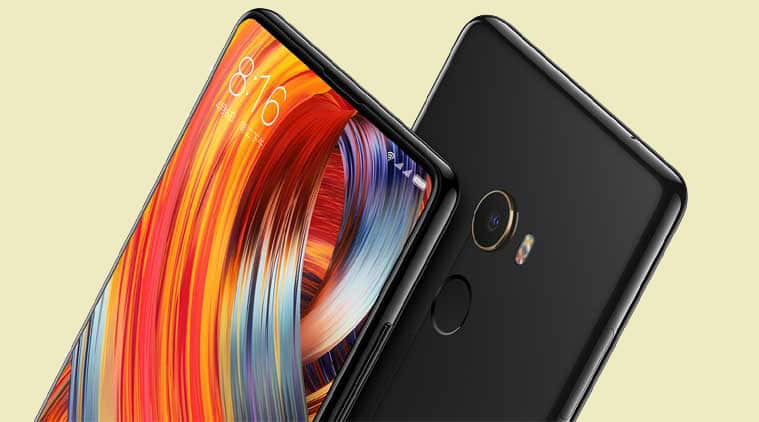 That was the look, as we know looks don't define work. Mi mix 2 comes with 2.45GHz octa-core Qualcomm Snapdragon 835 processor with Adreno 540 GPU, 6 GB of RAM and 128GB of internal storage which is non-expandable. The dual-SIM phone supports 4G LTE, NFC, and USB OTG. If that is not impressive, then you lost me there.
3,400mAh doesn't let down its user, should be enough for the day if not being used extremely. With 12 megapixel rear and 5 MP front camera makes it, just an average camera phone. But if you're not buying it for high-end photography, then it should be enough for you.
So a majestic looking phone with the ultra-fast processor and no bezel on the screen, or average camera and average battery life. It's not a full review, it was just the first look of Xiaomi Mi Mix 2. At whopping Rs 35,999, my take is you need to hold your horses and wait for a while.
Check the phone by yourself. It looks like a limited edition version if you're one those who prefer looks over the work. But Xiaomi has the neck of surprising us. So just wait for a while and let see how it turned out to be.