For some time now, ZTE has been making waves with its line of smartphones. And as their most recent release, the ZTE V5 3 smartphone is expected to continue building upon ZTE's reputation.
As fascinating as any other handset from ZTE, the smartphone is also quite cheap; though not the cheapest among ZTE's line of phones, the considerable variety of features it brings to the table, however, makes it more than affordable.
Features
ZTE expects the ZTE V5 3 smartphone to play the role of its flagship device, bringing to the table capabilities that should match mainstream competitors such as Samsung and Apple, among others.
Whether it can actually achieve such heights remains to be seen; after all, the device technically falls within the mid-range arena, taking into account the sort of hardware it boasts.
Availing a 615 Snapdragon CPU complimented by 2GB of RAM and 16GB of internal storage, the ZTE V5 3 also provides 4G LTE capabilities, this ensuring that ZTE's flagship device can deliver sleek and stable connectivity features.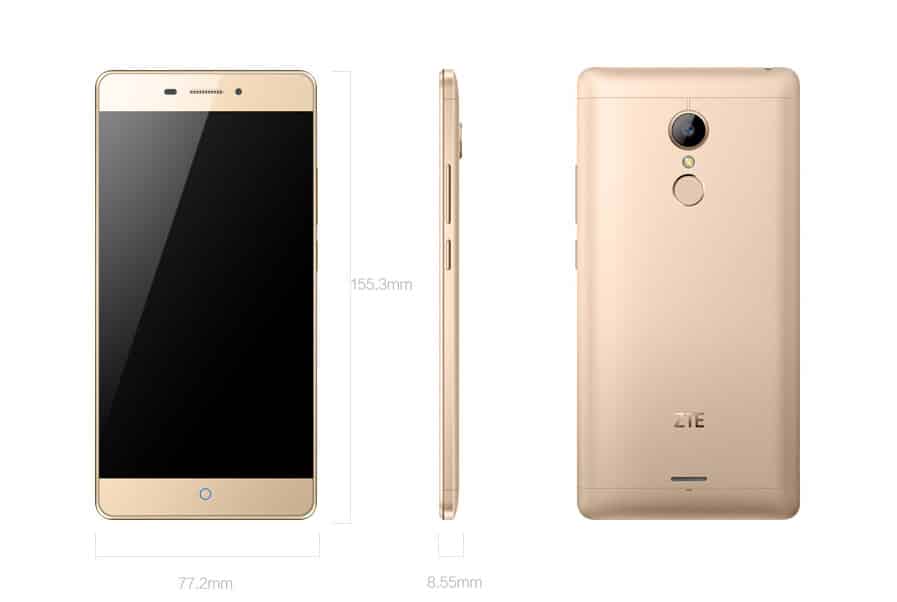 Admittedly, considering the rather powerful features so many other rival brands tend to bring to the table, one could hardly be blamed for scoffing at which might seem like the ZTE V5 3 smartphone's relatively tame offering; at least until one actually considers the fact that all these features and more are provided at less than half the cost of more popular brands of smartphones with a similar list of features.
If nothing else, the ZTE V5 3 smartphone is a bargain. The screen is large enough to compete against the iPhone 6 display. The viewing angles are pretty impressive, this along with the resolution, which is not quite great but ideal for any user.
In fact, some people think that the ZTE V5 3's 5.5-inch screen might be a little too large; though others believe it effectively compliments the smartphone's thin, light body.
Many a smartphone enthusiast has converted to the ZTE line of devices because of the attractive metal design their phones bring to the table. Sure, the ZTE V5 3 somewhat resembles its rivals in appearance, but there are some unique factors it can boast about, this including the fingerprint sensor under the camera.
With a 13MP camera at the back (home to flash and autofocus features) and a 5MP wide-angle camera in front, this along with a 3000mAh battery and a SIM card slot or two (doubling as a microSD card slot), the ZTE V5 3 smartphone is hardly the flashiest of devices on the market. But it brings enough uniqueness and functionality to the table to make ZTE a definite contender on the smartphone market.