Smart watches are one of the biggest trends with its variety of accessories such as making calls and getting notifications captivating a lot of people. Ulefone uWear finally launched its latest product; Ulefone uWear Bluetooth Smart Watch. The watch features great design and the latest technology.
Ulefone uWear design
First of all, the Ulefone uWear Bluetooth Smart Watch has a rectangular shape. The outer case material is of pure genuine stainless steel with its band made of fluoroelastomer material. It has a 1.44 inch and a 2.5D arch enabled capacitive touch panel that enables the users to view at wide angle.
The weight of the smart watch is 45 grams and has an option of two colors; black and silver. It features a unisex design meaning that it suits wrists of every sizes.It also has a screen resolution of 128×128 pixels.
Ulefone uWear Hardware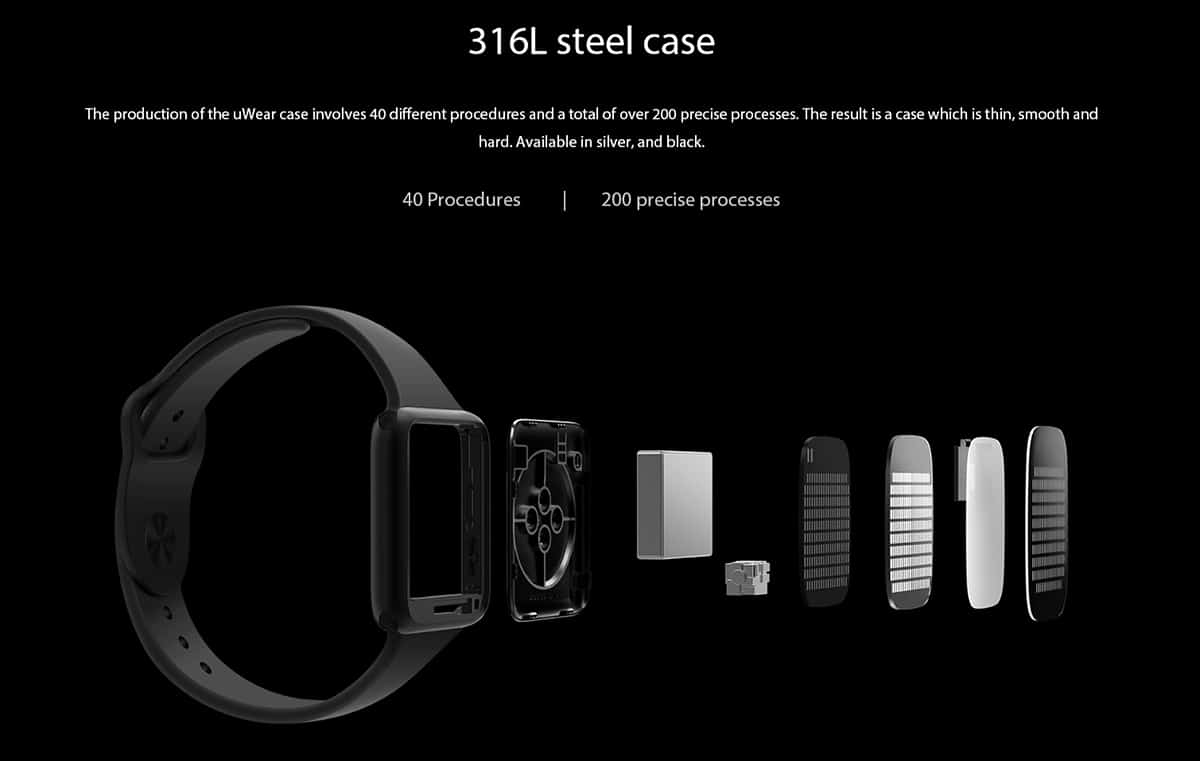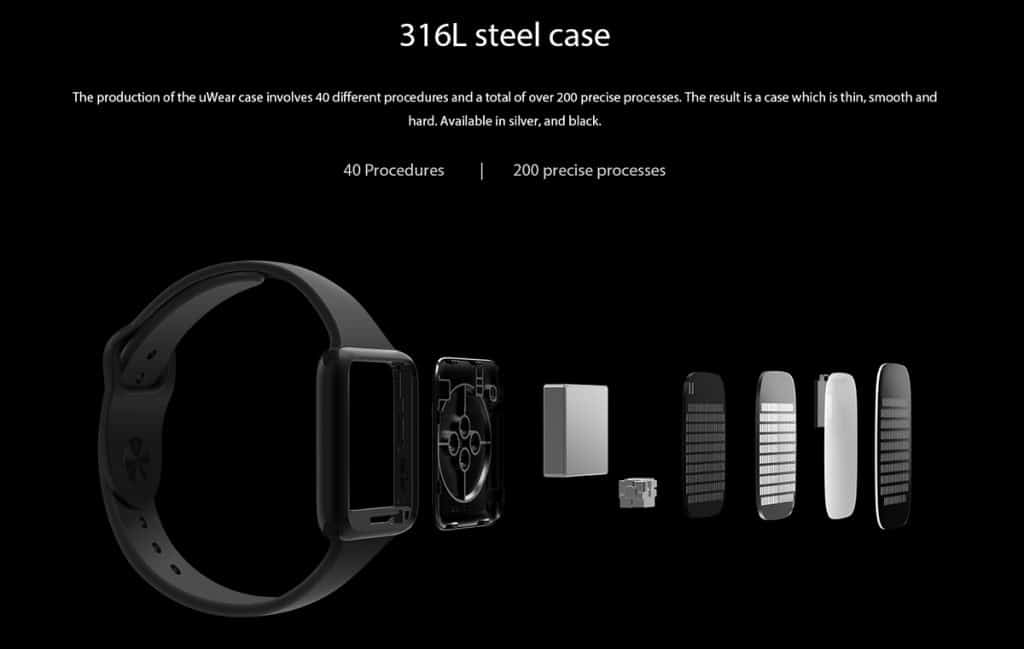 The Ulefone uWear Bluetooth Smart Watch is equipped with Bluetooth 4.0 version. It features a memory, both the RAM and ROM, of 32MB which is quite good. It boasts of IP65 which means that it protects against dirt, sweat and water.
Ulefone uWear Battery
It features a polymer lithium ion battery with a capacity of 220mAh. It has a standby time of 7 days.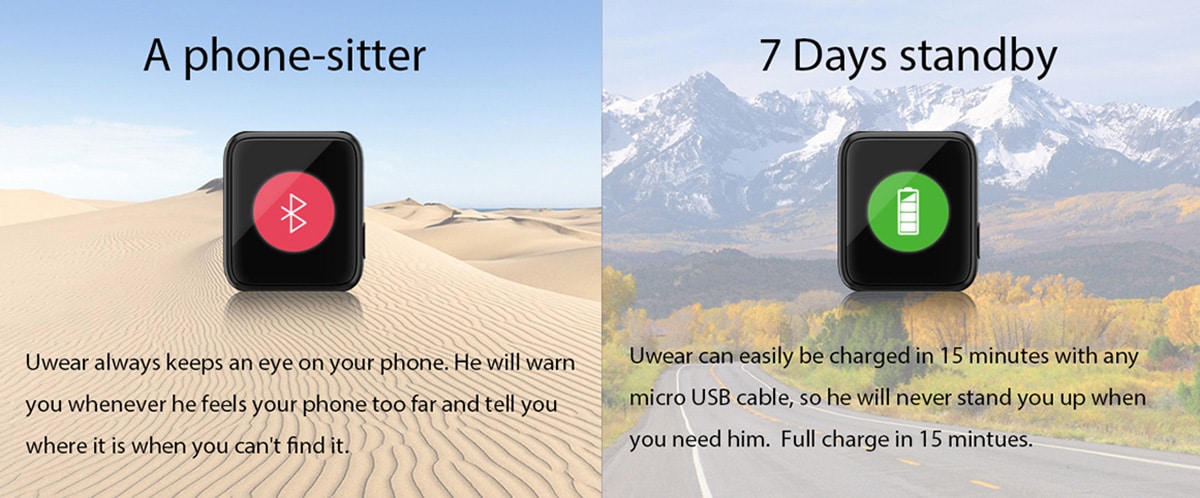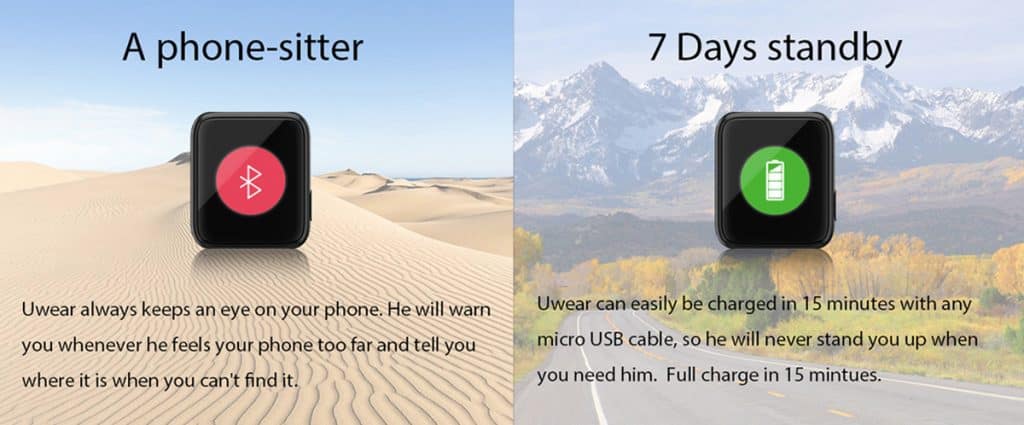 Ulefone uWear Features
The Ulefone uWear Bluetooth Smart Watch works perfectly with smartphones that run on android, iOS 5.0 and above operating systems. With its Bluetooth connectivity, you can handle your phone calls, messages and reminders.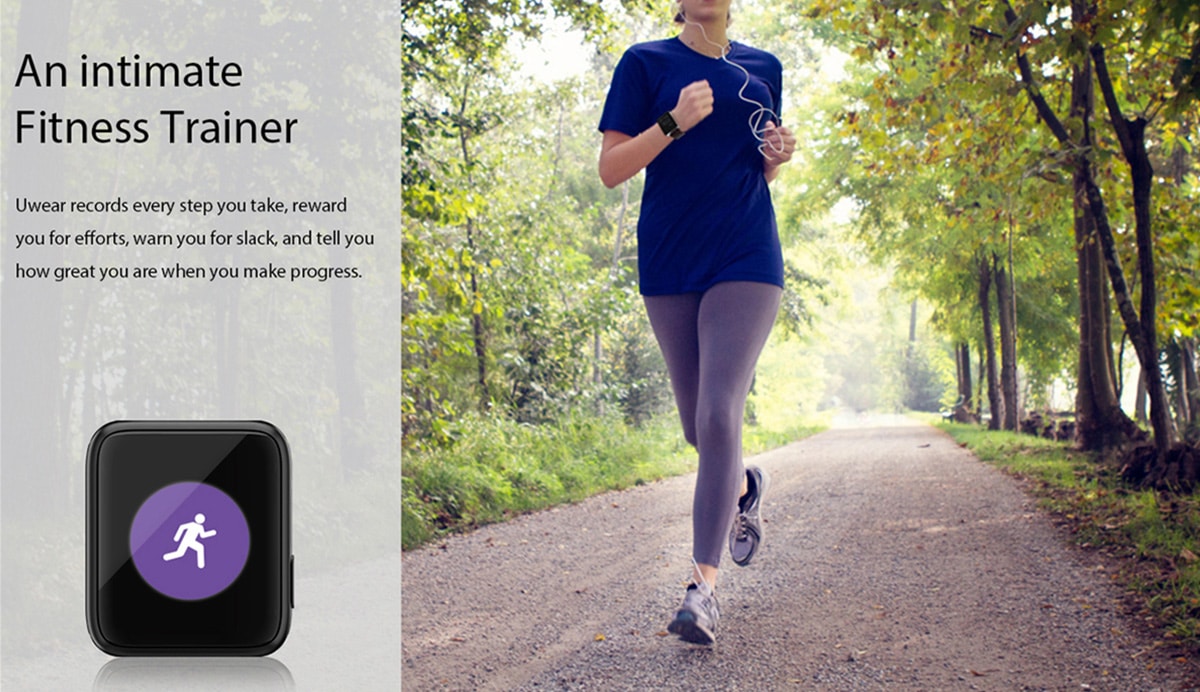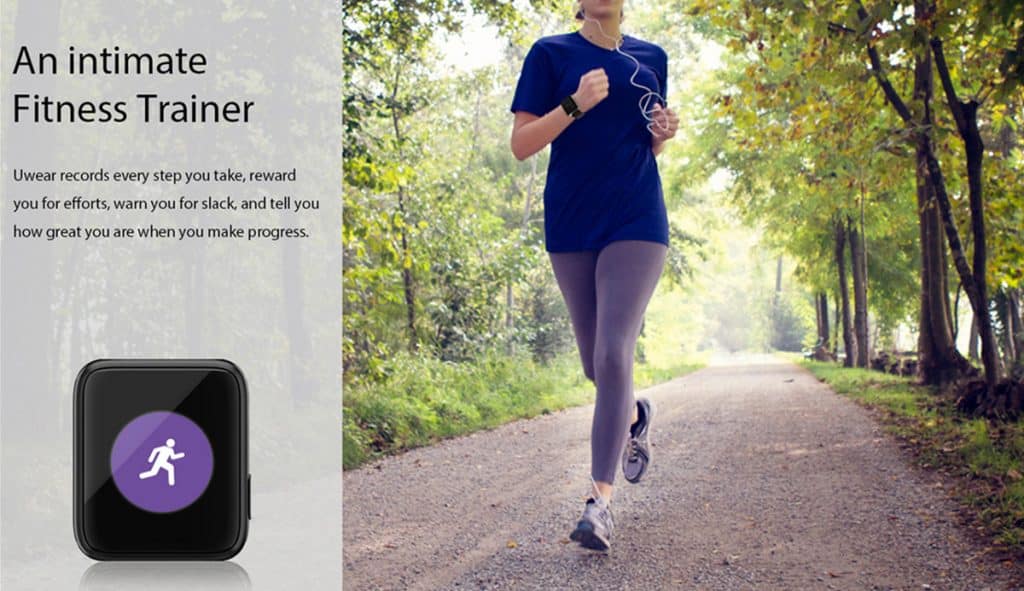 It is well equipped with a remote button to control your music systems and camera. Other features include sleep monitor, pedometer and sedentary reminder which are all health trackers. So, overall, it also helps you check your health from time to time which is great for everyone, especially for sportsmen and women.
The watch also features a multi-language support for all major languages of the world.
Ulefone uWear Performance
Globally, it has taken the world by storm. People have given the Ulefone wear Bluetooth Smart Watch a scale rating of above 8.5 out of 10. Most of them claiming it's quite a steal for them given its price compared with what it has to offer. The watch is a must have gadget boasting of latest technology and designs equivalent to apple iWatch at such an affordable price.