As the craziness regarding smartwatches is escalating on a constant basis, organizations are making an incredible effort to offer customers premium, as well as, cost-effective gadgets. Among those inexpensive smartwatches, mention must be made of OUKITEL A28 Smartwatch. It ordinarily feels luxurious and is also reasonably priced.
With no further talking, let's discover how it functions plus some of the most effective features it offers in this OUKITEL A28 Smartwatch review.
OUKITEL A28 Smartwatch review
Hardware and build Quality
This timepiece comes with a 1.54 inch IPS screen which provides you with a completely new experience. The item is also extremely light as it weighs only around 0.058 kg. It features a genuine leather band which feels premium in the hand and it is also obtainable in silver and gold color choices. It also includes 128MB RAM which unquestionably offers excellent performance.
Furthermore, the timepiece consists of a 250mAh battery. The watch provides complete protection from water since it is totally waterproof. The device furthermore works with Bluetooth 4.0 which assists in fast file transfers.
Features and connectivity
This amazing gadget incorporates plenty of wonderful features, for instance, compatibility with both iOS and Android. Additionally, it provides Multilanguage support; thus, in case you do not understand English or any other language you will have no issues whatsoever.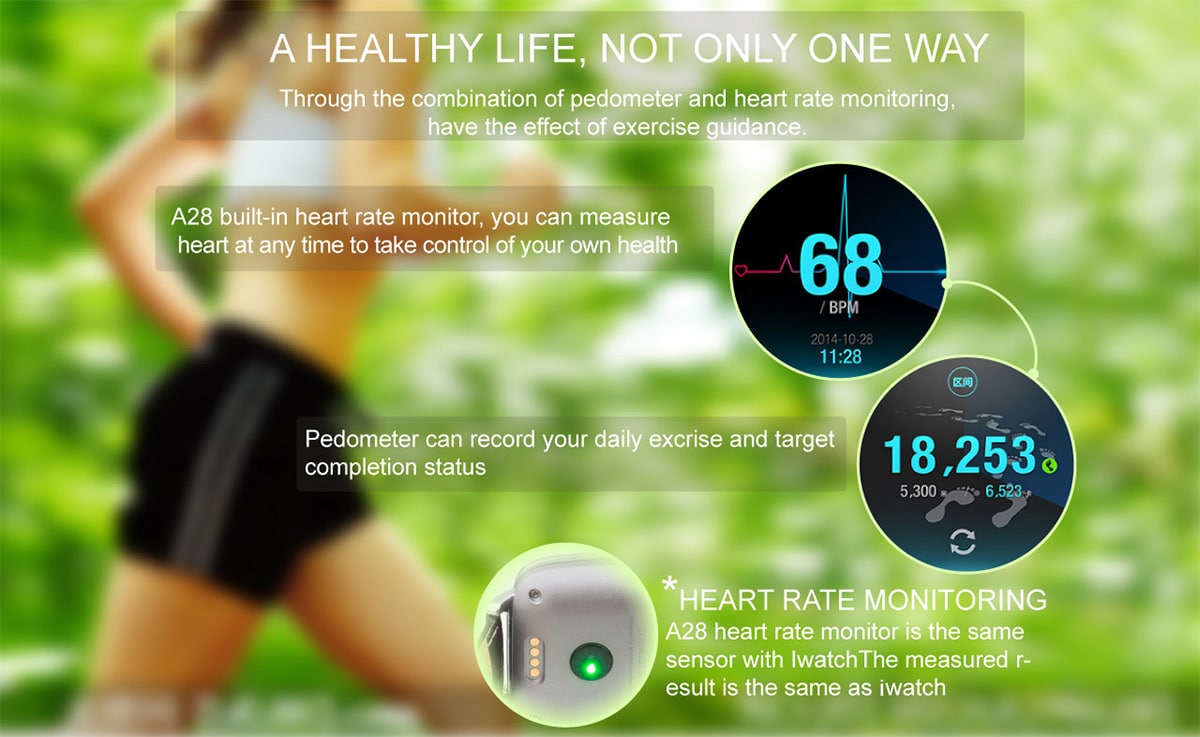 The A28 is capable of monitoring your habits and also informs you when you require taking some rest. Furthermore, it features a heart rate monitor which can correctly determine the heart rate. Whenever you play any sport, it will monitor your pulse rate helping you to perform reasonable physical exercises.
It also features Bluetooth calling and reminds you every time you have fresh messages, and you may even check them later.
Multimedia
If there are absolutely no multimedia functions present in a smartwatch, it will be considered totally worthless; the good news is that this particular watch is pre-packed with several types of multimedia. It comes with a remote music player, as well as, a remote camera and these can be used to play music and also take photos on the smartphone. In addition to these, there are awesome motion controls and in case you slowly flip the hand, the display screen will automatically light up.
Bottom line
The Oukitel A28 is truly an excellent smartwatch and it will receive even more focus if it is provided with a few more features sooner or later.