For an industry that has probably continued to see the best of the best being created and made available, phone consumers are going to be the final winners. Phone designers are putting up a very spirited fight and are constantly looking for ways on how they can make their own stand out from the rest. Now, this phone model coming with a little-known company, it is amazing how this Elephone S2 phone model has left the industry bristling with excitement. The Elephone S2 Android 5.1 4G LTE does not only come with the incredibly done design but with tons and tons of features it comes, this phone is surely going to give even more established players a run for their money. For starters, here is a little bit about his amazing phone.
The outer design
The exterior design of this phone is one thing that is going lure people into buying; its presentation is spectacular. It exhumes quality and the actual time it took the designers to mold it. Through some of the best processes in the industry, the designers have added glamor of diamonds to classic streamer mirror. It is because of that this phone is going to be one of the most spectacular phones the Smartphone industry has ever seen.
Interestingly, compared with similar phones of the same abilities, this innovative phone technology has no equal. Even with its high-end lighter screen and structure, this phone had been ridiculously compressed to a mere 6.9mm and it is unbelievably light. If you love walking around with your phone, this Elephone e2 is what you should be looking for; you can hardly feel it in your pocket.
Enormous power
When it comes to power, this Elephone e2 model has it all. It comes with a Cortex-A53 Quad Core processor, it looks like a technology from the future. With all that, Multitasking has been made much easier for this phone can run a number of programs with so much ease. The designers have also adopted the lasted OS; the Android 5.1. Not only is this one of the most stable OS, but it also reduces power consumption.
More storage and internet connectivity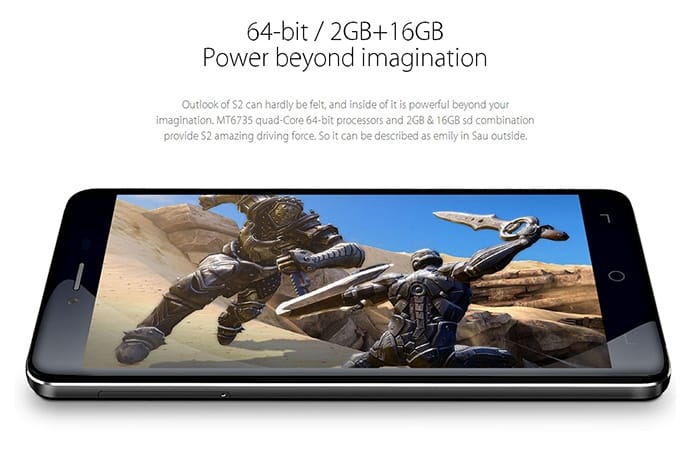 When it comes to storage, you will never run out of space. After all, with a whopping 16GB of internal memory and expandable memory of up to 32 GB, what else can you possibly ask for? Moreover, Did I mention this phone is 2G/3G/4G enabled. For real, it cannot get better than that
Powerful Camera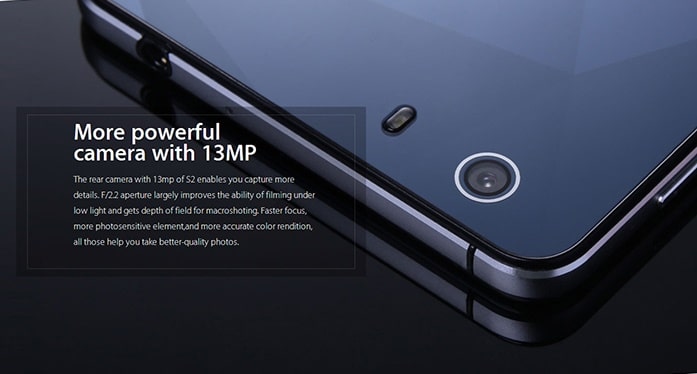 Coming with a whopping 13MP camera, if you love taking photos using your phone, this could actually be what you have always wanted. The rear camera comes fully equipped with 13MP, and it does not even stop there, the F2/2 aperture is going to improve filming even if you are in a very low light area.