Both smartphones and smart-watches are becoming an indispensable part of our daily lives. Both of these are becoming easier to carry around; the designs are becoming smaller and thinner as the days go by. If you are looking for a good smart-watch without paying much money than you should try Zeblaze Rover Toughened OGS Panel SmartWatch.
Zeblaze Rover Toughened OGS Panel Smart Watch include a "toughened" OGS panel, which aims to provide good protection from scratches, shocks, and drops. The band is made of premium leather and enables both breathability and durability.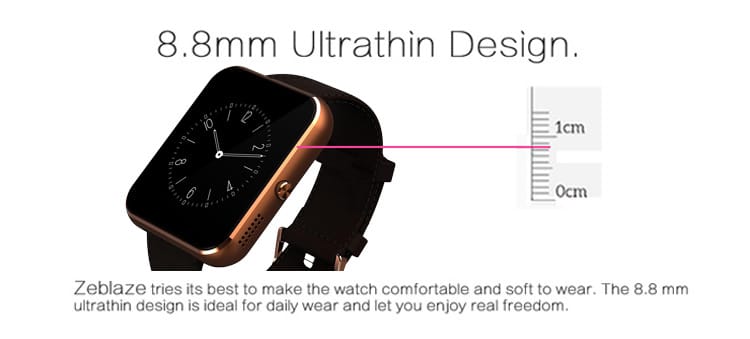 The available band colors are orange, black, and brown. The 8.8-millimeter case is ultrathin. This aids in the comfort level of the watch's wearer. It's lightweight feel and thin design helps allow the wearer to enjoy a full range of motion without being weighed down. The weight of the watch is 0.048kg. The resolution of the face of the watch is 240×240 HD resolution. The shape of the face or dial is a rectangle and the case material is a metal allow.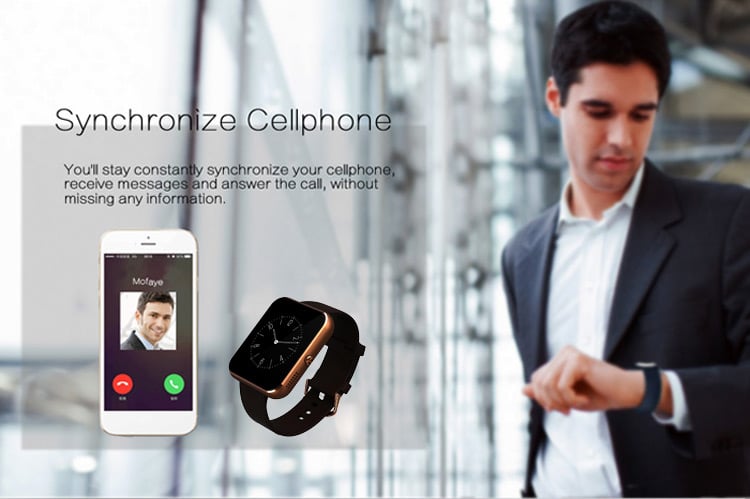 It is built with a high precision clip (a MTK2501 processor that runs on 108MHz). This watch is capable of compatibility with both Androids and iOS systems. Specifically, this watch is compatible with Android 4.0 and above and iOS 4.0 and above. You will be able to synchronize your cellphone and other devices with this watch. In addition, Bluetooth 4.0 is also available for the Zeblaze Rover. Bluetooth allows for high-speed, stable connections to any devices. This aids in the controls of the camera and the music playing capabilities. When the watch is connected to your smartphone you can control call notifications.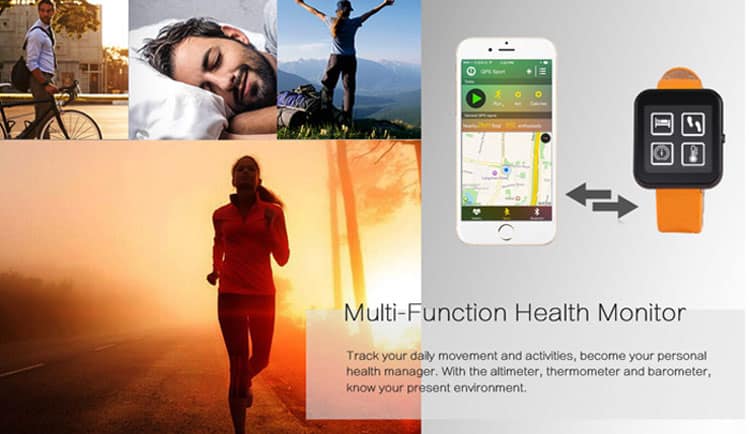 In addition, this watch is equipped with sensors and apps that track your daily activities. These sensors monitor running, sleeping, and more. The Zeblaze Rover also allows you to install SMS, LINE, Facebook, instant messaging services, and weather forecast applications. Best of all are the additional features which include: a sedentary reminder, anti-lost alerts, barometers, camera remotes, sleep monitoring, altimeters, SMS reminding, a pedometer, phone book, dialing, and a music player. The Rover also has a feature that will help you find your phone if you have misplaced it.
This watch is waterproof and was given a "life water resistance" rating. This means that it is suitable for most daily environments and situations, so the owner doesn't have to worry about any disruptions caused by sweat or water. It is capable of operating in the following languages: Spanish, Swedish, Persian, Russian, Polish, Turkish, Portuguese, Dutch, Indonesian, German, Thai, Italian, French, Finnish, Arabic, and English.