Are you looking for a low cost phone with so many interesting features that are usually available on big and expensive smartphones ? with a 720p interface, and massively long battery life? One of the latest offerings out of China, the BLUBOO X550 might be worth a look.
About the BLUBOO X550
BLUBOO is one of the many little-known cellphone and tablet manufacturers in China. It has a reputation for making decent phones with low prices. It is slowly inching itself into the international market, and the X550 just might the representative it needs to catch the gadget world's attention.
The X550 was recently launched on May 19. It is technically a "phablet," or a phone-tablet hybrid. It boasts 720x1280p HD graphics, and sports the latest Android 5.1 Lollipop operating system. This makes it one of the very few devices currently out there that can work with the new Google operating system.
But the BLUBOO X550's biggest draw will have to be the battery. The model has a massive built-in 5300 mAh battery, which means it can have a standby time of up to 30 days. Interestingly, a US company came up with the battery, and combined with MediaTek's PumpExpress Plus techonology, the X550 brings with it the possibility of faster charging.
With typical smartphones requiring at least 1-2 charges per day, this is a huge selling point for frustrated smartphone users.
The best part about the battery is that while the BLUBOO X550 might very well be the smartphone with the longest battery life, the design does not suffer – it's still as slim as most standard smartphones, with no noticeable increase in weight.
Other specs include a 5.5" touchscreen, a 64-bit quad-core Mediatek MT6735 processor (1.3 GHz), 2GB RAM, and 16 MB internal memory. It also touts the ARM Mali T760 GPU to handle graphics-intensive apps and games.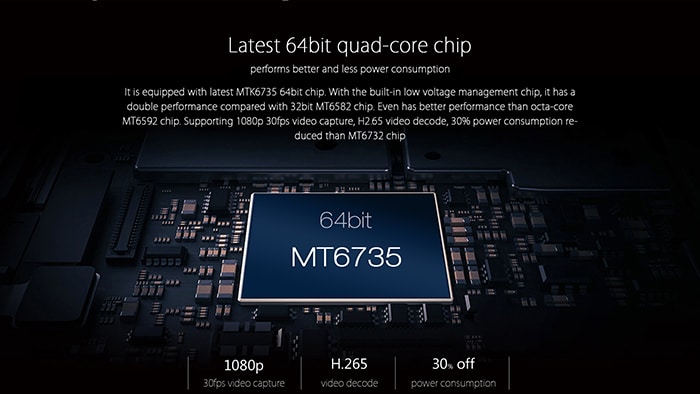 It has two cameras – a 8.0MP one at the back, and a 2.0MP one in the front. The 8.0MP camera can record at 720p at 30 frames per second, with several nifty features like video stabilization.
Design-wise, the X550 is decently-sized – only ever-so-slightly bigger than an iPhone 6. The bezels at the front are very thin, lending to the decently-sleek form factor.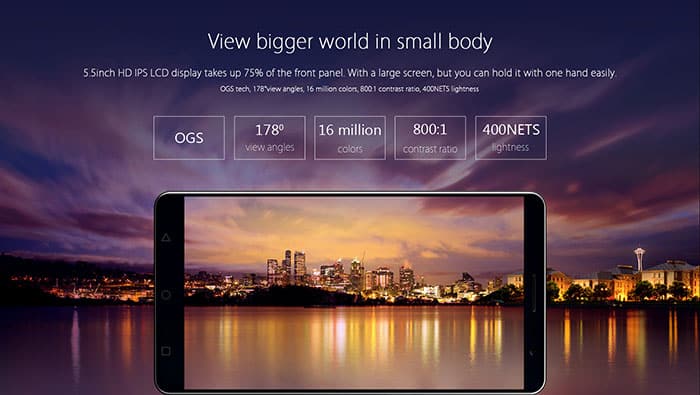 It is currently available in two colors: Black and white. In this reviewer's humble opinion, the black model is the sleeker-looking one.
How Much Price ?
The BLUBOO X550 is available anywhere from $150 to $188 !