GV18 Aplus: Best Smartwatch that suits Your Budget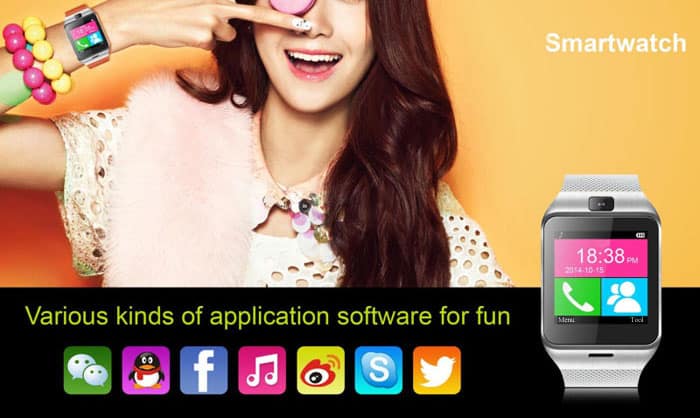 If you've been toying with getting an Android-powered smartwatch but have been turned off by the $40-plus price tags, now's a good time to dive in because i have something for you.
The GV18 Aplus smartwatch is a wrist watch that is endowed with various outstanding features that makes it operate also as a phone. Just in $47, This watch phone is compatible with Android and smart phones which means that one does not have to carry his or her phone everywhere while using this watch phone. Amongst its features includes that it uses a micro sim card which allows one to dial or answer phone calls. This wrist watch also allows users to easily send and receive messages. Users can also readily realize information synchronization with their universal smart phones by accessing phone books, call logs, messages and music sync.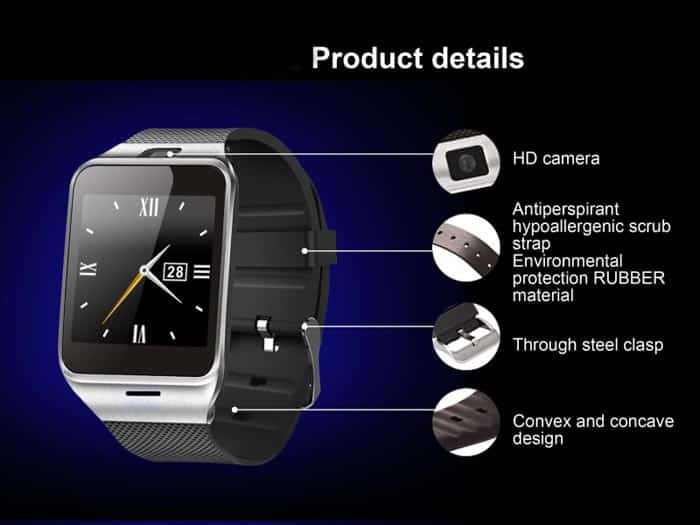 For entertainment purposes this wrist watch allows users to enjoy high quality music since it has a 0916 aluminum film ultrasonic speaker. It also has a 0.3 mega pixel camera which can readily take pictures or remote control a universal smart phone. This watch has a 1.54 inch TFT LCD touch screen with high definition pictures display. Its memory is 129MB + 64M and it supports an external memory card of up to 32 GB. It uses a 450Ma high capacity polymer battery which is made using the Ultrasonic technology consequently making it durable and safe. Charging this smart wrist watch is convenient since it uses the USB charger.
Other features of the GV18 Aplus smartwatch includes that it has a sleep monitoring feature which allow users to conveniently monitor their sleep. It also has a pedometer which counts the steps one make and the distance covered consequently making it ideal for sports enthusiasts. Furthermore, users can readily enjoy fast NFC connection using this watch. It is also endowed with a sedentary reminder which is useful for people who would like to develop scientific habits and successfully resist sub-health. This smart wrist watch is also endowed with anti lost feature which works by alerting whenever it is out of the phone's Bluetooth distance or when the Bluetooth is disconnected. Its other additional features include a sound recorder, calculator, alarm and a calendar.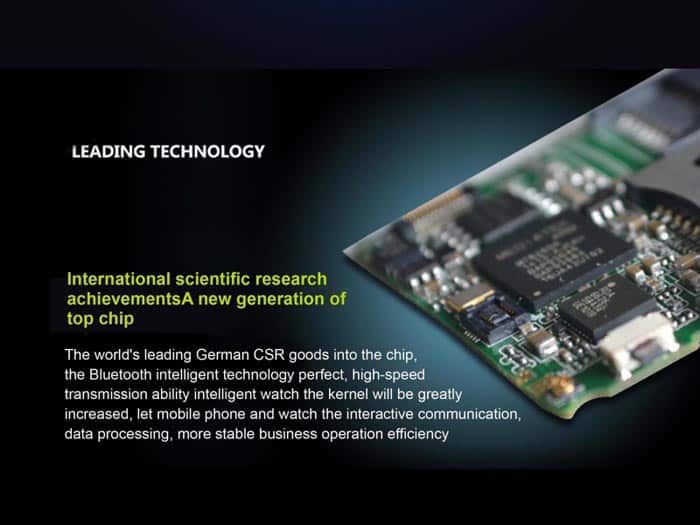 The dimensions of this smart wrist watch are 5.31 x 2.87 x 2.28 inches therefore making it just the right size to fit on the wrist. For the purposes of making this watch phone more comfortable it is endowed with diverse comfort features which include an antiperspirant hypoallergenic scrub strap which is made of super soft rubber. It also has a classic stainless steel pin buckle which makes it easy to wear and remove. The case of this watch phone is made of stainless steel which provides it with durability and users enjoy outstanding tactile sensation. This wrist watch is designed in a convex and concave manner therefore making it look elegant and allowing convenient viewing of various features. Therefore, the GV18 Aplus smartwatch is a wonderful gadget which has combined technology and elegance to provide users with a great experience.
BUY IT on Gearbest.com (Price $42. Use coupan GBGV18 to get it in $37.99 Only )