Smartwatches are the latest hit in the market and coupled with smartphones, they took the gadget world in a storm to capture substantial market segment. There are several smartwatches in the market, but, the new No.1 G2 Smartwatch is offering something more than others. It is having some greatest and up to date features that will surely help people to utilize it most.
Features:
No.1 G2 Smartwatch is equipped with the latest Bluetooth 4.0 for better connectivity with the smartphone and it can work faster also depending upon the send/receive synchronization of Bluetooth. With a stunning display of 1.54" T.F.T. touch screen and scratch-resistant sapphire glass, this smartwatch has already started a revolution in the industry. In fact, this Sapphire glass is rated at 9H in hardness compared to the popular Gorilla Corning Glass found in most gadgets.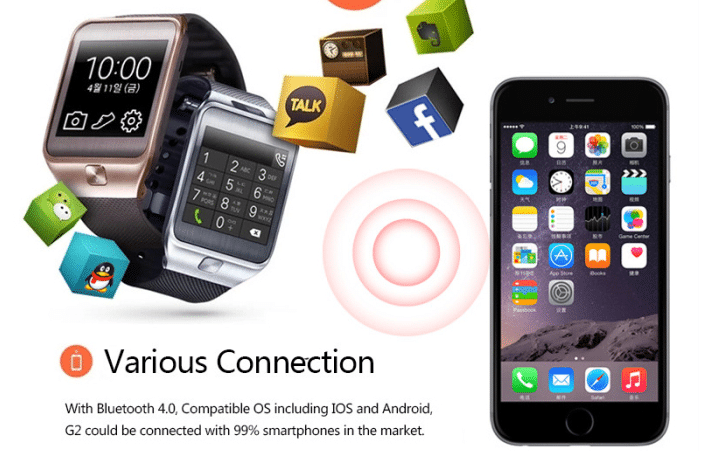 This smartwatch is very much compatible with Android and iOS platform and it is having a battery of 350mAh which is reasonably good. The smartwatch is having the feature of working as a music player and all the controls can be operated from this, no need to use the smartphone each and every time. Even the camera connection is also there by which one can easily take some snaps of life.
Have A Quick Look to some of it's Feature:
Stunning Display: 1.54 inch TFT touch capable screen for extra responsiveness
Scratch-resistant Sapphire Glass: Rated at 9H Hardness (tougher than Gorilla Corning Glass)
Active Lifestyle: Manage phone calls and answer wherever you go
Personal Trainer: Pedometer, heart rate monitor, sleep monitor, calories burned and more
Get Connected: Latest Bluetooth 4.0 for rock-solid connectivity
Mobile Life: Compatible with iOS and Android
Music Anywhere: Sync, control and wear your music with the music player
Capture the moment: Relive special memories with the high quality rear camera
Customize it: Changeable bands for effortless mix and match
Description:
G2 Smartwatch is having a solid and robust look with an option to change the band as per the occasion. One can easily mix and match the bands to get a perfect look from this elegantly contoured watch. The stylish metal face adds to the perfect look and function along with various connection options among Android & iOS smartphones. Even one can easily pick and call directly from this smartwatch while driving and its simple menu operation is very easy to learn. And, this watch is not an ordinary watch.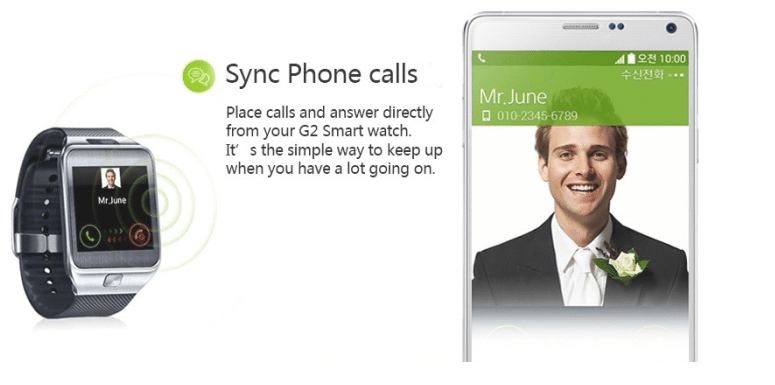 Even this smartwatch is having some features that others can't think even like sleep mode that intelligently monitors the entire sleeping details. Also, there is the superpower saving mode that can change the screen into grey to save power once that is low. This G2 smartwatch can also be used as a digital recorder to record any proceedings with crystal clear sound.
Advantages:
G2 Smartwatch is dust and water resistant means there will be a good amount of protection from water as well as from dust. Also, 0.3 MP camera is good enough to take some snaps or video recording and this G2 smartphone is having an anti-theft feature that will remind the user if it is more than 10 meters away.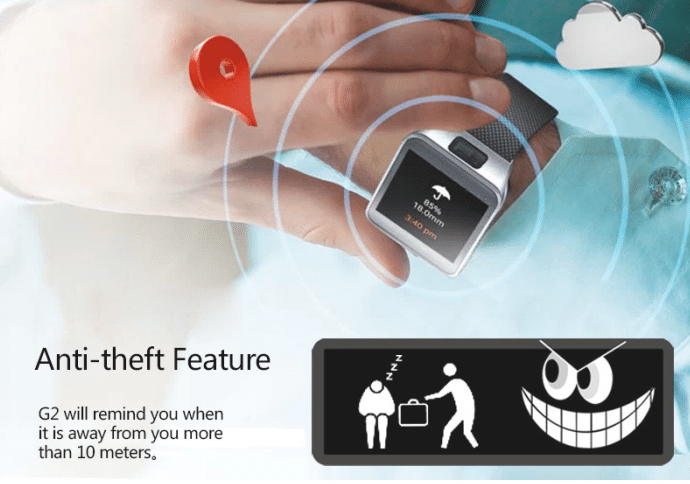 So, if you want a multi-featured smartwatch with having features like pedometer, music player heart rate monitor apart from the regular call and other apps function, then No.1 G2 Smartwatch is the ideal for you. Simply the best.
You can buy this Smartwatch from Gearbest.com in Just $65.98. Use our coupon NO1G2  to get an extra bonus.