After launching a couple of Chromebook laptops in India, Acer has now launched Acer Aspire R 13, the convertible laptops in India at a price tag of Rs.83, 999. This device came in discussion last year at IFA, along with Aspire R14, Aspire Switch 10 and Aspire Switch 11.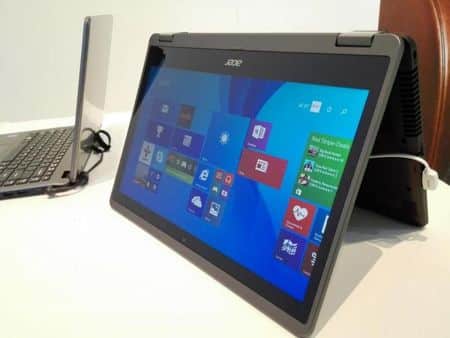 The device will be available in selected Croma retail stores.
The striking feature of Acer Aspire R 13 is its six convertible modes. The laptop can be used in:
Notebook Mode.
Ezel Mode.
Stand Mode.
Pad Mode.
Tent Mode.
Display Mode.
The new Acer Aspire R 13 features a 13 inch IPS touch display that comes in two different resolutions – Quad HD (2560 x 1440 pixels) and full HD (1920 x 1080 pixels). The full HD model of Acer Aspire R 13 is available in India, with Zero Air Gap Technology. Just like Microsoft Surface, Acer has also included Acer Active Pen. In addition, for ease; buyers are free to choose according to their requirement, provided that they'll vary in RAM memory and processors.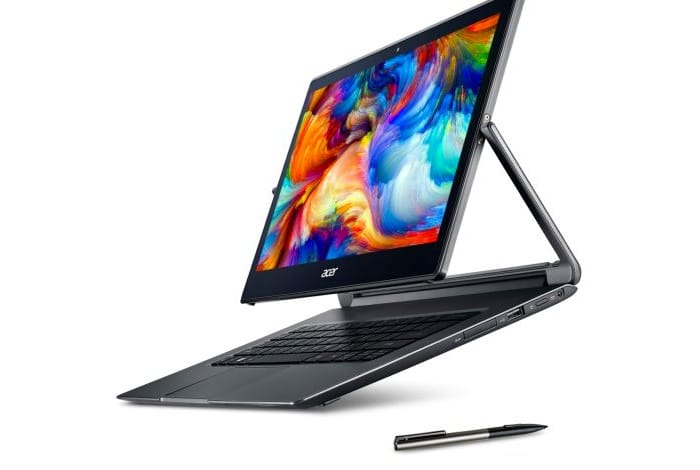 The Windows 8.1 model which is launched in India is powered by the 4th generation Intel Core i5 processor with up to 8 GB of RAM. The laptop also support 512 GB of internal storage with RAID-0 support. Keeping apart the fact that they didn't mentioned the battery capacity, the firm mentioned that the battery will deliver up to 8 hours.
The AcerAspireR13 is thinner than 1 inch and weighs around 1.5KGs.
A bunch of other features in the laptops include Acer Screen Grasp application that is aimed at enabling users to talk a screen grab, personalize and quickly share it on social websites. The Acer AccuFinger is claimed to help users accurately place cursor in a word document and do certain specific tasks using the fingers. Being Skype certifies, the Acer Aspire R 13 also packs Dolby Digital Plus Home Theatre audio technology.
"We would like to congratulate Acer on bringing the Intel Core i5 Processor powered Aspire R 13 to India. Intel has a long history of developing compelling products for clients computing while enabling new and innovating computing experiences. The launch of the Intel processor based Aspire R 13 demonstrate our ongoing work to provide a spectrum of experiences to the end-user" said Anand Ramamoorthy, Director of Consumption Sales, Intel South Asia, at the time of the launch.
"Acer's goal is to deliver an experience consistently beyond everyone's expectation at all price points," added S. Rajendran, Chief Marketing Officer, Acer India. "The new Aspire convertible laptop is globally acclaimed and the perfect device to sit in the middle of your mobile world – a device that is portable and capable of efficient productivity."