The latest technology has led to the evolution of drones. An unmanned aerial vehicle (UAV), commonly known as a drone and referred to as a Remotely Piloted Aircraft (RPA) by the International Civil Aviation Organization (ICAO), is an aircraft without a human pilot aboard. Recently we have witnessed a sharp rise in the production of drones latest one being the Project Wing an initiation of Google to take over Amazon's delivery services. Drones vaguely come under the field of robotics and researchers are currently trying to provide a much higher level of artificial intelligence to these machines to help facilitate their use by amateurs. Walking into the arena, 3D Robotics have launched their new IRIS+ Quadcopter Drone.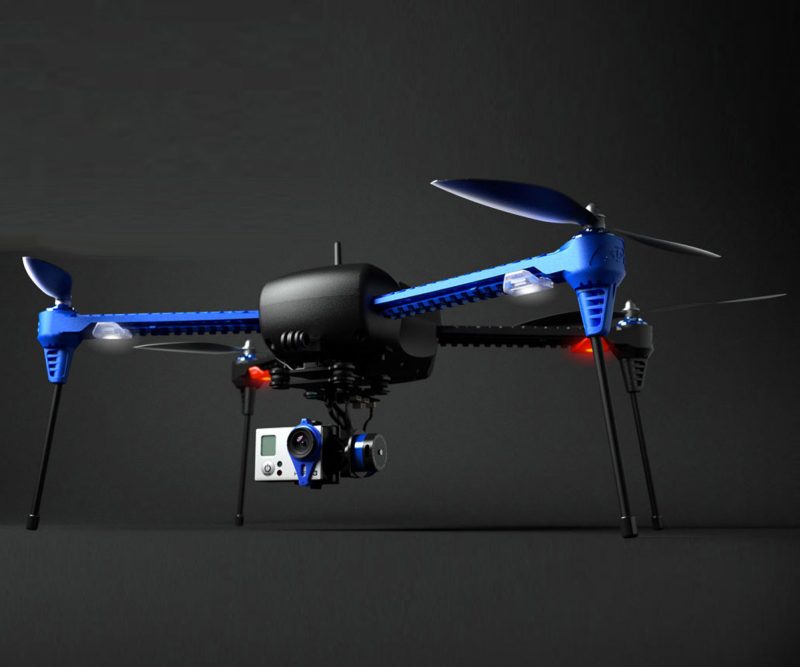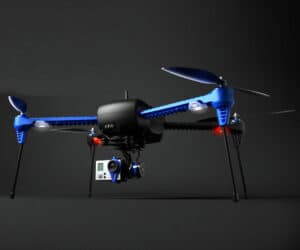 3D Robotics, the leading North American drone company across both consumer and enterprise channels, announced the launch of the 3D Robotics IRIS+TM, the industry's first consumer drone with "follow me" technology. The IRIS+ system provides both hardware and software upgrades to the previous IRIS model, including new features such as self-tightening screw-on propellers, LED orientation lights, an improved power system, and lighter weight arms and legs to provide longer flight times. The IRIS+ remote controller has also been upgraded to provide the user with real-time telemetry data in the display. The IRIS+ personal drone is all you need to take the skies and fly through the world above. Powered by 3DR's world famous autopilot, IRIS+ is a drone that will automatically fly itself wherever you tell it to go! IRIS+ is smart, it makes flight simple. You'll have the option of flying manually using the included controller or you can use 3DR's ground breaking autopilot technology to let IRIS+ fly on its own.
The IRIS+ includes automated mission planning right out of the box, compatible with Mac, Windows, Android, and Linux. With free DroidPlanner 2 software, IRIS+ users can plan flights by simply drawing a flight path on any Android tablet or phone, which allows for hands-free flight control. Now your drone will go where you tell it to go, and it can even keep your GoPro Hero 3 pointed at the same location via a Region of Interest (ROI) waypoint throughout the entire flight. This enables fun autonomous journeys, and automatically stabilized video capture that would be otherwise impossible. When it comes to high-end tech toys, the IRIS+ Drone is definitely at the top of the list. Not only is it exhilarating to fly manually, but the added auto-pilot features will take your flight experience to the next level. The IRIS+ won't disappoint, it brings advanced tech to the table and truly makes flying an exciting and effortless experience. With the added ability to mount a GoPro camera, you can capture the exciting adventure below from an aerial viewpoint unlike any other!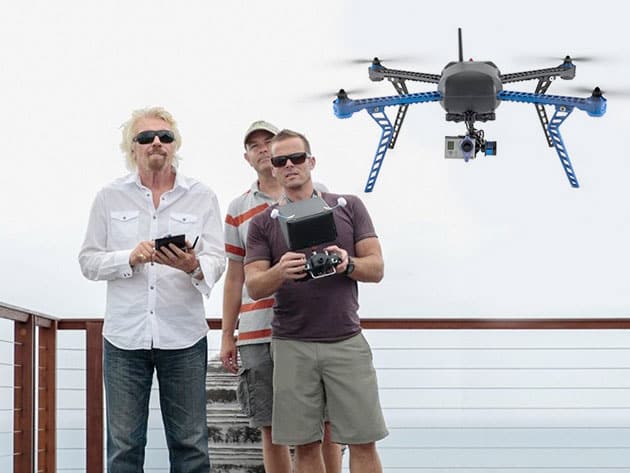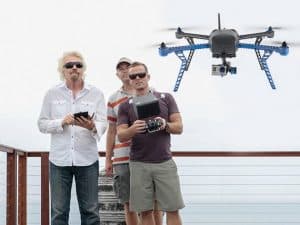 IRIS+ can be considered as a marker for the series of drones we can expect future to provide us with. Affirmatively we can expect more designs in this league, in the days to come and who knows how far drones will be able to take the human generation.