Cellphones have taken a new Avatar. When Android was first introduced it drew many speculations as to how it will be accepted by the people as it produced a completely new outlook and interface. And now we have reached a stage where every phone has Android. It has evolved in a completely new species of smartphones. It has exploded the vistas of mobile computing as stand- alone apps can be generated to perform any task which can be run on Android. After launching the iPhone 6 and iPhone 6 Plus it has become inevitable that Google is not going to go easy. And even before the news of its latest releases could fade, it has again made headlines with its low-cost Android One.
Google has unveiled its first set of Android One low-cost smartphones in the Indian market, partnering with Indian hardware vendors Spice, Micromax and Karbonn. The three phones will be available online on Flipkart, Amazon and Snapdeal and via Reliance Digital, Croma and The Mobile Store, offline. A $105 smartphone, the first device from its "Android One" initiative which is aimed at boosting sales in key emerging markets through cheaper prices and better quality software. After launching in India, Google said it plans to expand Android One to Indonesia, Philippines and other South Asian countries by the end of 2014 and in more countries in 2015. Under the Android One programme Google partners with local phone makers to create and sell affordable yet feature-packed Android phones. Google essentially provides hardware reference boards and software support to partner vendors under the programme. The company is working with partners including Acer Inc, HTC Corp and Panasonic Corp to build more devices under Android One, Sundar Pichai, who heads Google's Android and Chrome units, told reporters at the India launch event in New Delhi.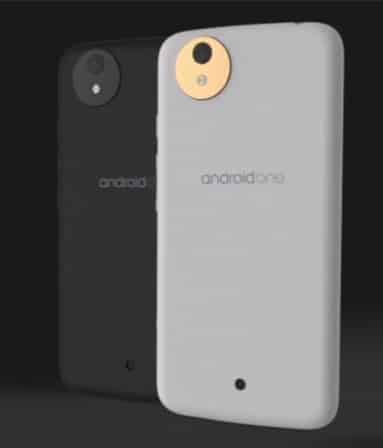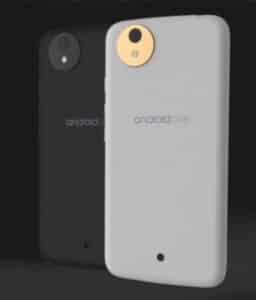 Currently, many cheap smartphones in India and other emerging markets run different and somewhat customised versions of the Android operating system. The many variations they produce make the phones prone to glitches, and leave Google with almost no control over its platform. Google will also have Wi-Fi-equipped mobile demo trucks called 'Showroom on Wheels' in 600 locations across 20 cities to allow potential consumers to experience the Android One phones. Google is also working on allowing users to watch YouTube videos offline in a country where access to the internet is often pricey and patchy. Airtel will offer 200MB free data per month for app downloads and updates via Play Store. However, Google clarified that it is not paying Airtel for the subsidy and other telecom operators will also join the programme in the near future. Android One devices will feature mid-range specs including a 4.5-inch touchscreen, 1.3 GHz MediaTek processor and 4GB internal memory among other mid-range features. However, what will set these devices apart is their low data usage and access to free YouTube in a couple of weeks. Yes, users of these phones will be able to access YouTube without any data charge.