The process of mind mapping is an innovative approach to brainstorming and identifying interrelationships between ideas. When executed properly, it serves as an excellent method for generating fresh ideas and novel answers to difficult situations, outlining an article or presentation, and organizing one's thoughts. These five applications are the finest at mind mapping and meet the high standard established by pen and paper.
What Exactly Is a Mind Map?
It is common practice to use pen and paper to create a mind map, and many people find that using several different colors helps them focus. First, on a blank piece of paper, jot down a main concept or topic. Then comes the exciting part: establishing "nodes" linked by lines, each devoted to a different concept or subject relating to your overall theme. For a marketing campaign in which "Summer" serves as the overarching topic, the first five or so nodes may be "Beaches," "Ice cream," "Watermelon," "Fourth of July," "Sunglasses," and "Swimming" or anything else comes to mind when you consider summer.
The procedure is then repeated from each of the nodes to go even further into the various topics. "Beaches" might mean "Sandy shores," "Seashells," and "Waves," while "Fourth of July" can mean "Family time," "Good food," and "Outdoor party."
Some thoughts will circle back to earlier ones. "Family time" might also link to "Good weather" and "Vacation." "Outdoor party" could also link to "Sundresses." Only by writing down all these potentially related thoughts can you begin to identify the connections between them and come up with fresh insights.
How to Mind Map
The process of mind mapping with a piece of paper and a pen is quite organic and easy to pick up. There are very few obstacles between you and the outcomes.
Although its ease of use is unrivaled, it does come with certain drawbacks. You can only write a limited number of options on a sheet of paper before you start running out of room. You can't search for it, and undoing changes or making new ones is a hassle. Worse, you can't recreate your mental map if you lose it. Although mind mapping with pen and paper is a pleasant way to get things done, you may want to think about using mind mapping software instead.
While each mind mapping program on our list offers a few distinct advantages, they all fulfill the following requirements at the very least:
It's a mind-mapping program in reality. Many tools for creating visuals like flowcharts and diagrams pass themselves off as "mind mapping" software, although they aren't. You may also use PowerPoint, Photoshop, or Microsoft Paint to create a mind map. A key might be used to etch a mental map into a laptop display. Not everything that may be utilized to create a mind map necessarily should or will. The capabilities that make digitally building a mind map as simple as possible, such as automatically connecting nodes, brainstorming modes that enable you to get a lot of thoughts down fast, and search, are often absent from these more general-purpose tools.
It makes room for other things. Creating a mind map by hand is fun. While no software will ever be as intuitive as the real thing, it should get pretty darn close. You shouldn't have to pause to think about creating a node or rummage through menus to link two concepts after a brief learning period to get up to speed. Like your web browser, the program should quietly work in the background.
It's like having a blank sheet of paper. For the purpose of linking as many thoughts as possible, a digital mind-mapping tool's canvas size should be nearly infinite. On the contrary, the whole point of using an app is to eliminate the drawbacks of the analog system.
You can also use it to upload files. Doodling is a significant aspect of analog mind mapping, especially when more than a few words are needed to express a notion. An essential feature for every mind-mapping program on our list is the ability to include external content like photos, videos, documents, and websites. One of the major benefits of using an app rather than paper is the ability to really connect with things.
You may import and export using it. One of the main advantages of digital mind maps is that they can be edited, saved, and shared in ways that paper mind maps cannot. The finest mind map programs allow you to store your work in progress, return to it later to make edits and export your revised map in various file formats, making it easy to share your work with others.
There are currently mind mapping applications that boast artificial intelligence (AI) capabilities driven by GPT that can auto-fill mind maps and give recommendations. If you've used ChatGPT, you already know what it does mean.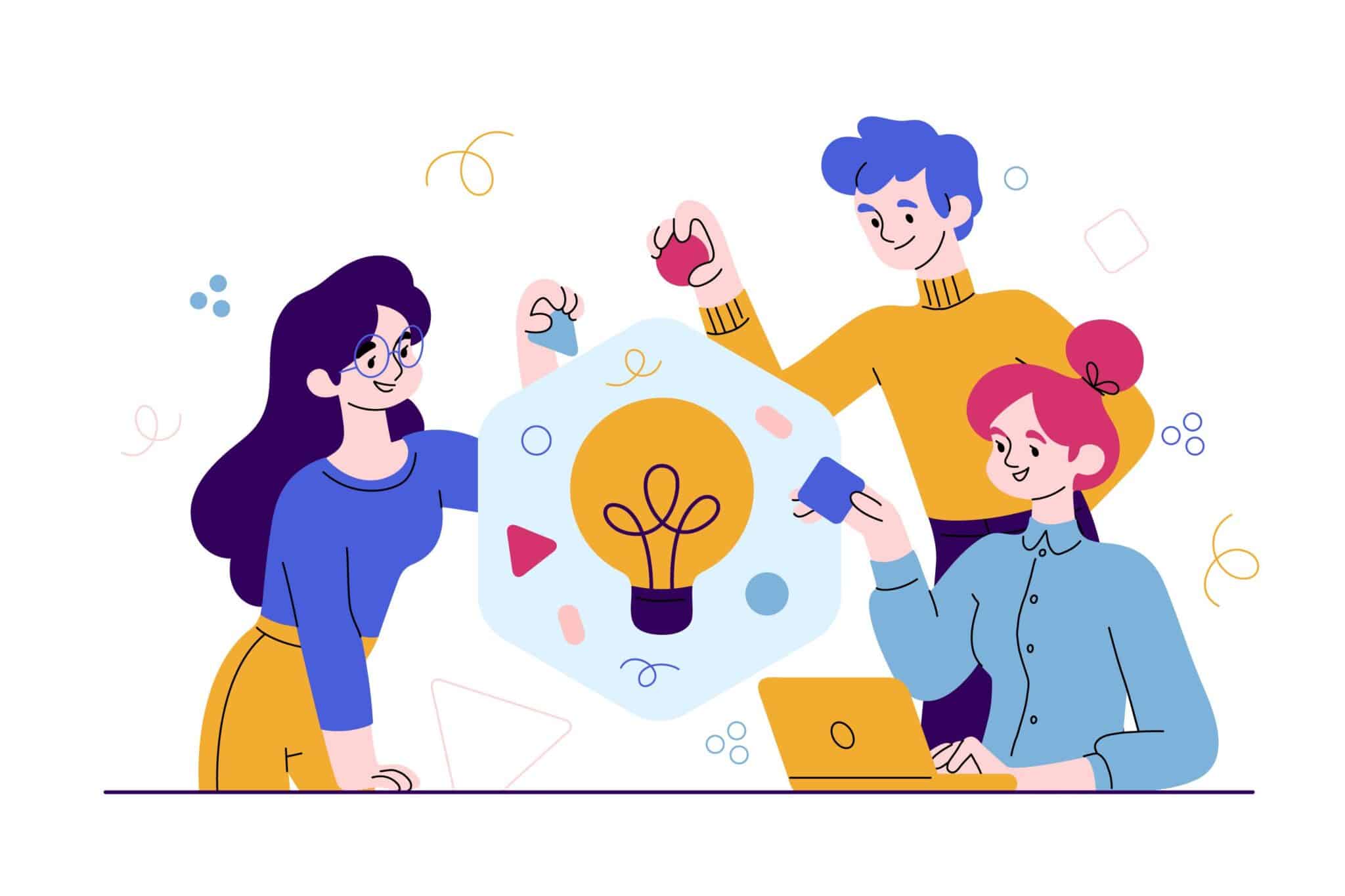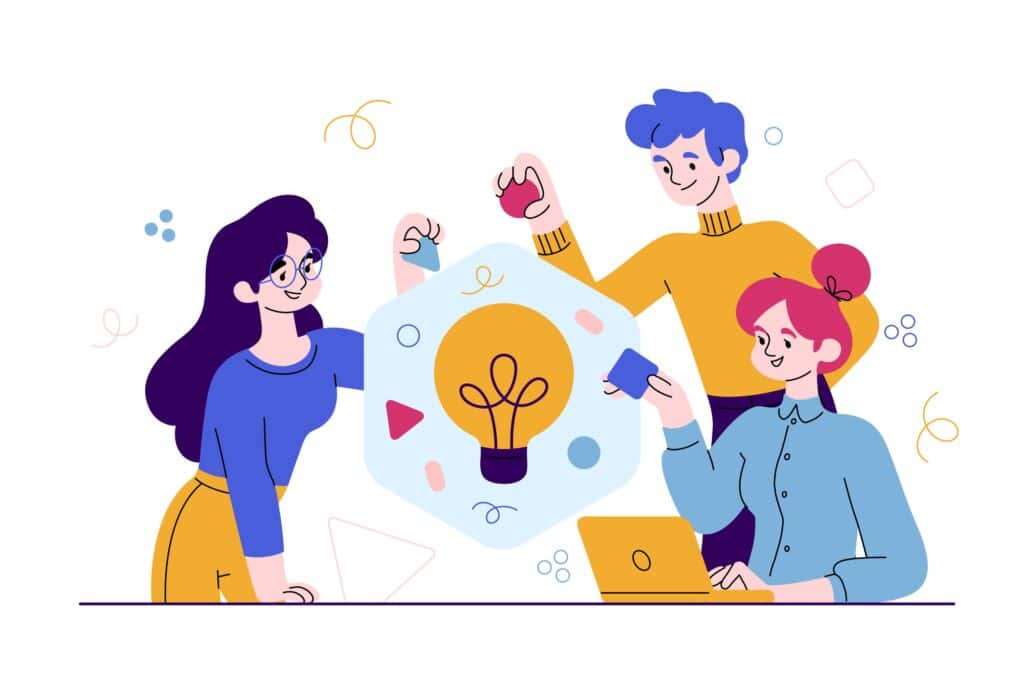 Top Programs for Creating Mind Maps
1. MindMeister – Most Effective Group Mind-Mapping Program (Android, iOS, and Web)
When it comes to group mind maps, MindMeister is hard to beat. It's not quite as user-friendly as Coggle, and if you want access to more advanced tools like exporting your mind maps as PDF or JPG or adding photographs and videos, you'll need to sign up for a subscription plan and commit to paying for at least six months in advance. Its strength, however, is in the ease with which teams may work together on a single project via its collaborative features.
It also includes a clean, up-to-date user interface and a wide variety of configuration settings (including several business-oriented interfaces). In addition, the nodes in your mind map are aligned for you, making it simple to build professional-looking presentations.
The creators of MeisterTask, a web-based Kanban-style project management program, also own MindMeister. Using the two together, you can transform a brainstorming session into a workable project by assigning tasks from a mind map to specific team members, keeping tabs on their progress, and sharing the results across MeisterTask.
The MindMeister Basic plan, which allows for up to three mind maps and real-time collaboration, is available at no cost to users. The Personal plan starts at $41.94 for 6 months ($6.99 per month), and it allows you to create an infinite number of mind maps as well as add and export files in PDF format.
2. Coggle – Top Mind-Mapping Program for Beginners and Casual Users (Web)
Coggle is superior to other mind-mapping tools in many respects. Even though it can only be accessed through a web browser, it is quick, straightforward, and simple to use (with fantastic keyboard shortcuts). Coggle is great, but the greatest part is that it's free for up to three personal mind maps (and infinite public ones, but nobody wants them anyway). You may have infinite free mind mapping for as long as you need it, as long as you save your mind maps as PDFs, plain text documents, or photos, and then delete your old drafts. It's almost ideal if you just want to utilize a digital choice once every few months.
The starting point of a new mind map is always the center node in a diagram in Coggle. Adding more nodes is as simple as clicking the plus sign or, for the speed demons among us, using the tab key. Learn to utilize the keyboard shortcuts that are conveniently listed in the app's bottom-right corner.
Coggle still has many great features, despite the fact that its UI is getting old. Adding text, photos, and links to the canvas is a breeze, but one of my favorite features is the ability to format your mind map elements and messages using Markdown. Integration with other people is also included. You may share your mind map with a coworker to get feedback, continue the dialogue in the messaging sidebar, or switch to full-screen presentation mode to brainstorm from a distance.
Coggle is the finest free mind mapping program if you only need to create mind maps sometimes (either alone or with a group of coworkers). The premium version is likewise excellent, but for the same $50 per year or $5 per month, you can obtain alternative mind-mapping tools that run independently of a web browser.
Coggle's free tier allows for up to three private diagrams, while the $5/month premium membership unlocks even more mind-mapping capabilities, including custom shapes and color schemes.
3. Ayoa – Top Mind-Mapping Program for the Present-Day (for PC, Mac, iOS, Android, and the Web)
When you first use Ayoa, you'll be presented with the option to create a Mind Map, Speed Map, Radial Map, or Capture map. You may switch between these four types at any moment via the drop-down menu. (The more costly plan unlocks additional capabilities like Whiteboarding and Task Boards, which may be useful for more formal brainstorming sessions in the workplace.)
The Mind Map (formerly known as an Organic Map) is the oldest and most akin to a hand-drawn diagram. You are not limited to typing in predetermined spaces. Instead, you should name the curving connections between concepts that you draw with a Sharpie. Compared to other applications, this one seems more organic.
A Speed Map is similar, but it has a simplified layout suited for quick ideation. Because the corresponding buttons are obscured until you specifically click on a node, you'll likely find yourself using keyboard shortcuts like Tab to create a new child branch and Enter to create a new sibling branch. You can quickly brainstorm using this tool.
A Radial Map represents a cutting-edge method of mind mapping. A ring of concentric circles rather than a network of nodes and arcs serves as the representation for each concept. As you branch outward, a component of your fundamental thought that was previously peripheral becomes the nucleus of a new set of concepts. When it comes to mind mapping, we've already gone beyond the limitations of what's possible on paper.
Toss any number of unrelated thoughts onto a Capture Map and organize them afterward. As small thinking bubbles, they bobble all over the paper. After joining them, you'll have the foundation for an Organic Map, a Speed Map, or a Radial Map, depending on your preferences.
Ayoa may be used for more than just mind mapping, though. You and your small team may make good use of its chat, real-time collaboration, whiteboard, and task management tools. And it's built specifically with neurodiverse users in mind. Keeping an eye on Ayoa's roadmap will let you know what features are planned for the near future.
Ayoa now has complete support for AI. If you right-click on a node and choose Ideas, Questions, or Explain, you'll get up to four suggestions for related ideas. If you want to spice up your mind maps with some surreal imagery, you can now use the built-in AI picture generator.
When paid yearly, Ayoa's Mind Map plan costs only $10 per user per month. Whiteboards, AI-powered mind maps, produced graphics, presentations, audio notes, and more are all included in the Ayoa Ultimate plan, which costs $13/user/month when paid yearly.