In the realm of DIY web design, Wix has long been the reigning champion. However, it's important to remember that it's not the only player in town when it comes to creating websites. There's actually a plethora of alternatives available, each with its own unique offerings. Selecting the perfect website builder boils down to understanding your specific requirements, your level of expertise in design and coding, and the support you may require in crafting your site.
From personal experience, I've had the opportunity to explore numerous platforms, and despite common perceptions that they're all alike, that couldn't be further from the truth. Each one possesses its own distinct features and characteristics. What might have worked for me with Wix might not necessarily suit your needs as well.
So, let's talk about the array of platforms I've had the chance to test over the past year!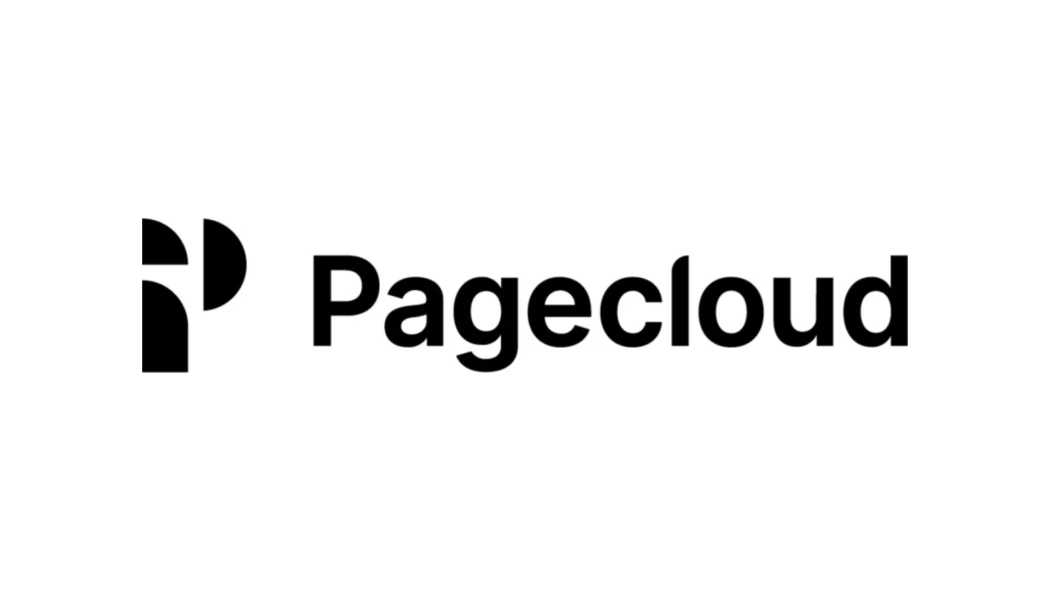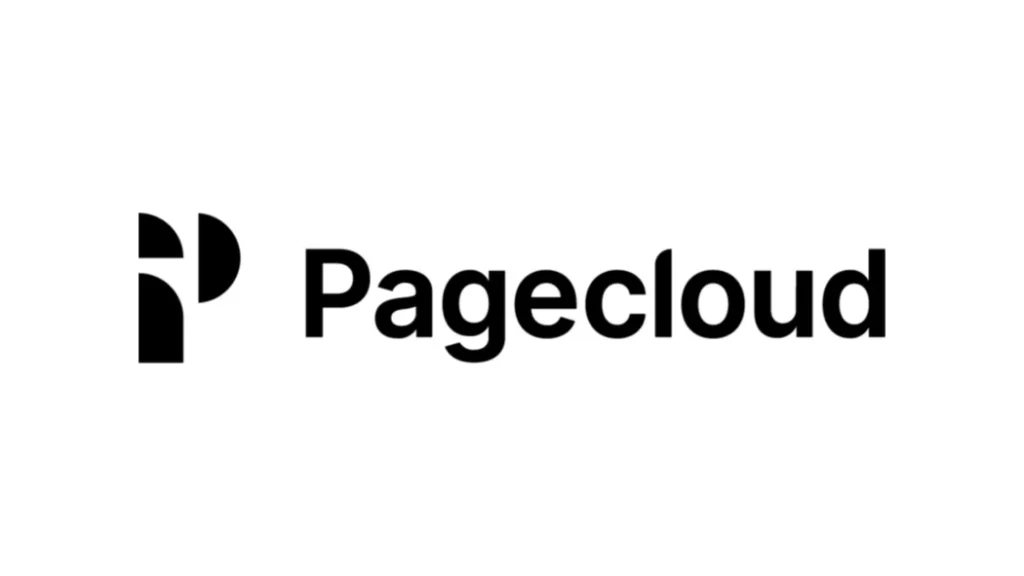 Among the various website builders I've tested, PageCloud emerges as the youngest contender, and interestingly, the closest alternative to Wix. The comparison between the two has been drawn numerous times due to their adaptive approach to mobile websites and their user-friendly "what you see is what you get" (WYSIWYG) editors.
One of the standout features of PageCloud lies in its attention to detail, where every aspect can be fully customized to your liking. Gone are the days of navigating through multiple clicks, excessive drop-downs, and annoying pop-ups. Instead, PageCloud offers a seamless drag-and-drop experience reminiscent of desktop tools like Powerpoint, Keynote, InDesign, or Photoshop.
This intuitive platform enables you to effortlessly drag and drop content from your desktop directly onto your website canvas. And here's the cherry on top: PageCloud's automatic image optimization takes the hassle out of resizing images manually. Rest assured, your website will always load swiftly and smoothly on every screen.
What sets PageCloud apart significantly from Wix is the access it provides to the source code. While Wix restricts users from full access to the code, PageCloud goes the extra mile by allowing you to customize your content with CSS or JavaScript. Now, you might not necessarily need to delve into coding, but it's reassuring to know that the option is available, ensuring your website can grow and evolve alongside your aspirations.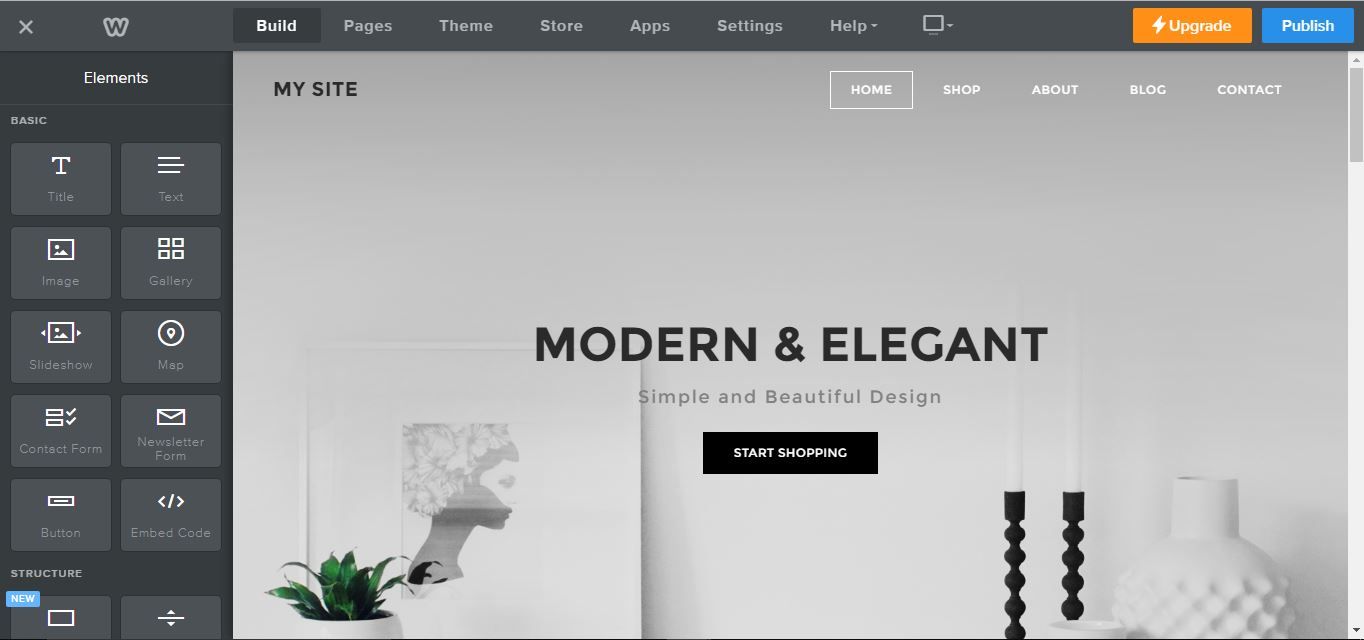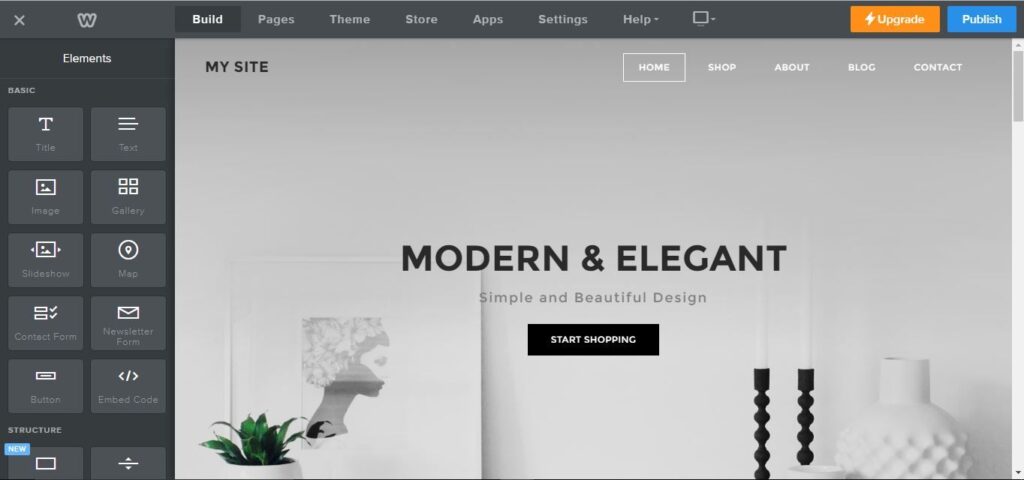 Weebly is another well-established website builder that has been around for quite some time and often finds itself in comparison with Wix due to its widespread presence on the web.
Upon diving into Weebly's editing experience, you'll quickly notice a recurring pattern where your content is organized within predetermined spaces in a grid layout. While not as restrictive as Squarespace, it does offer a different experience compared to visual site builders like Wix or PageCloud. When it comes to customizing your website, Weebly grants you access to a diverse array of elements to incorporate, ranging from basic text and image galleries to more advanced features like a search box or e-commerce functionality.
The platform caters particularly well to small business owners seeking a quick and effortless solution to establish an online presence. It's also an excellent choice for individuals with no prior coding knowledge, as well as those who prefer a straightforward approach to layout and design customizations. Weebly strikes the right balance for those seeking simplicity and practicality in building their websites.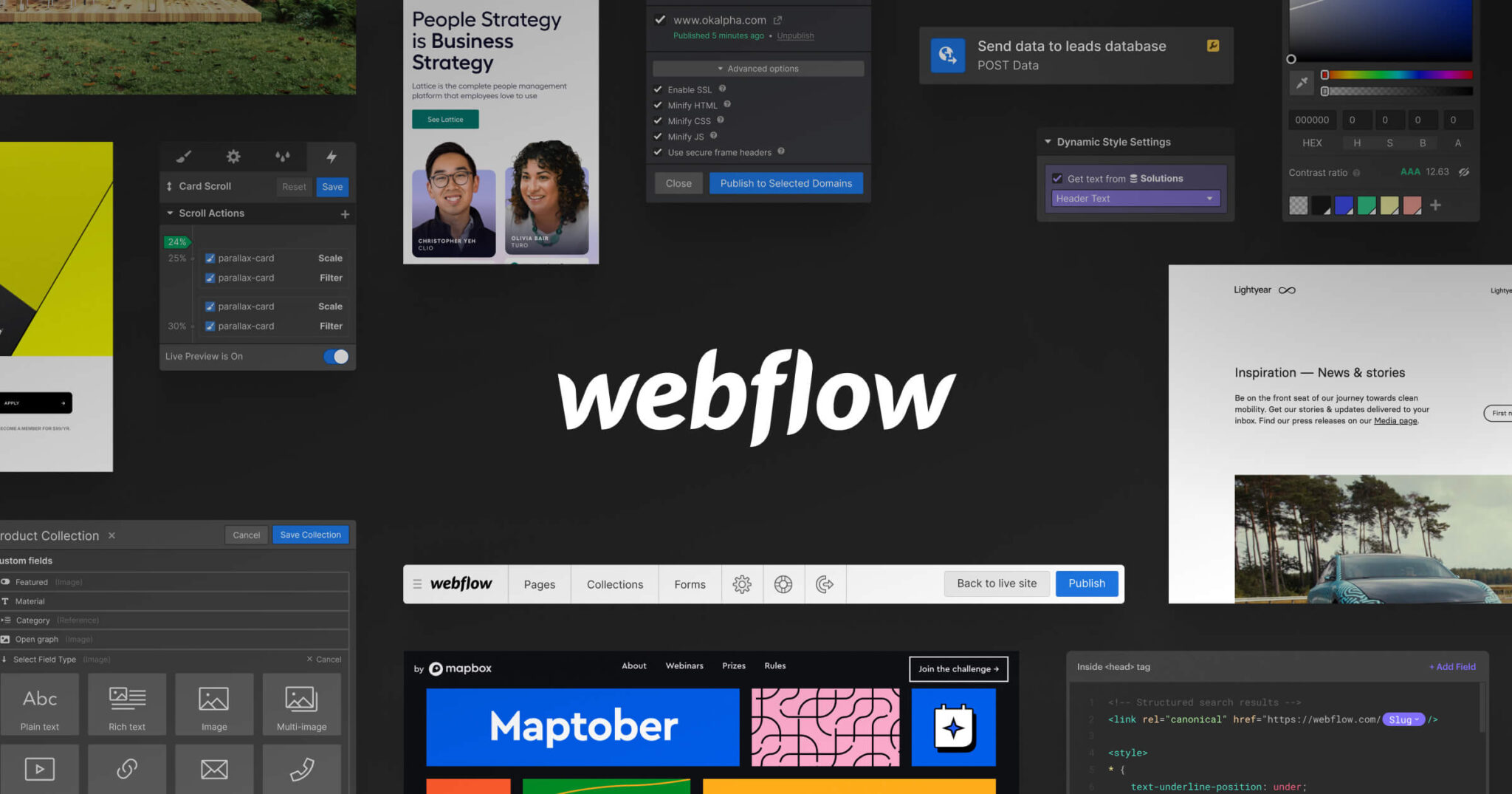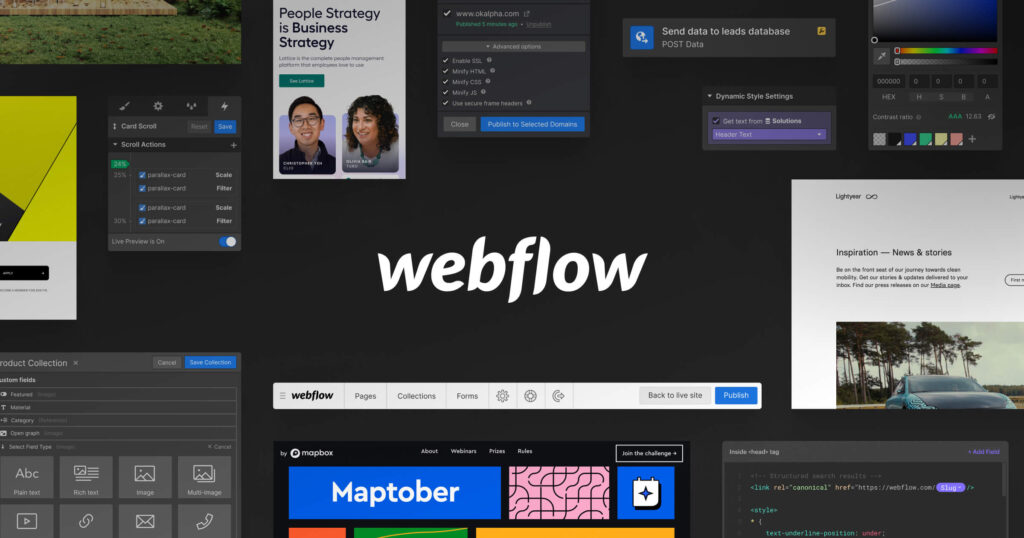 At first glance, Webflow might not strike you as an obvious alternative to Wix. However, not all website builders have the same target audience in mind. Webflow has astutely recognized that there's a considerable number of professional designers seeking to craft websites for clients who desire the functionality of a custom-coded site without the exorbitant costs associated with hiring a developer.
The core mission of this website builder is to empower seasoned designers with a robust tool that mirrors the advanced capabilities found in design software such as Photoshop or InDesign. In this regard, Webflow finds itself in direct competition with the Wix Arena, which serves as a marketplace connecting users with Wix designers to assist in building their sites. The crucial distinction between the two platforms becomes apparent: Wix caters to users looking for a straightforward tool to build their websites, either for themselves or others, albeit with limited customizations.
On the other hand, Webflow positions itself as a professional-grade tool tailored for experienced designers and developers, enabling them to create highly responsive and tailored websites for their clients. By focusing on this niche, Webflow sets itself apart as an excellent choice for those seeking to deliver top-notch websites to their customers with full control over design and functionality.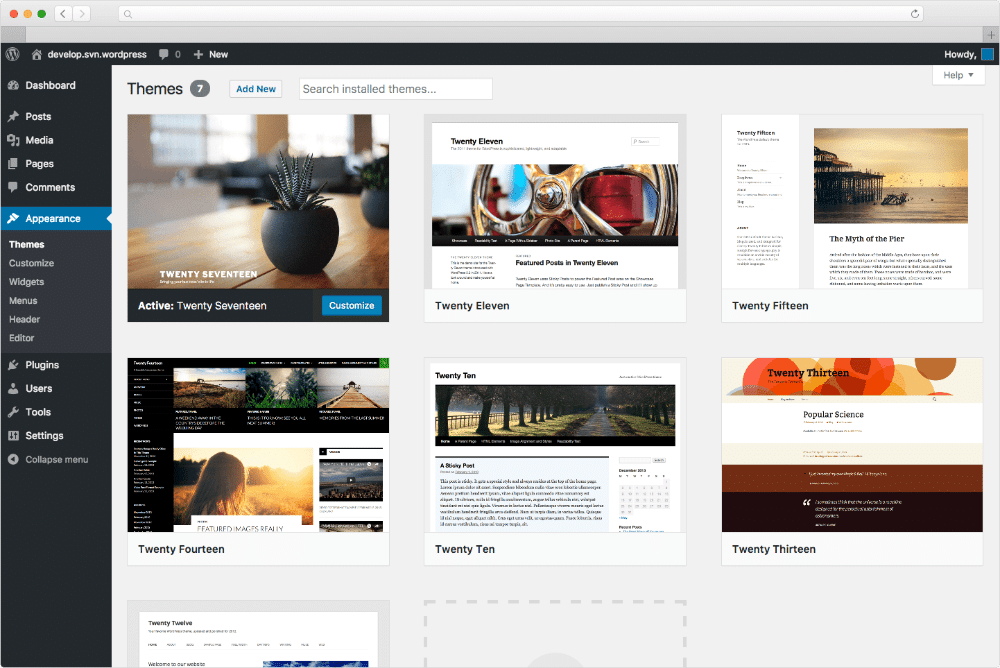 Ah, if you haven't come across WordPress yet (unlikely, ha!), here's a fascinating fact: WordPress actually powers an impressive 29% of the internet. So, if you're on the hunt for a Wix alternative, you simply can't ignore the world's largest content management system. Here's the scoop: WordPress offers two options to cater to different user needs. Firstly, there's WordPress.org, the original open-source CMS designed primarily for developers. Then, there's WordPress.com, a newer offering tailored for less experienced users.
WordPress gained immense popularity as a website builder due to its cost-effective blogging and hosting capabilities. It has garnered praise from developers because it provides them with complete control over the intricate workings "under the hood" of a website.
Now, let's not underestimate WordPress; it's an incredibly potent tool! Some of the biggest brands in the world swear by it, and it's remarkably budget-friendly to get a site up and running. However, one potential downside lies in the limited customization options available and the potential cost involved in modifying a site if you lack expertise as a developer.
If you do decide to go with WordPress as a Wix alternative, it's likely that Wix wasn't the right fit for you from the start. These two platforms reside at opposite ends of the spectrum, catering to different user needs and skill levels. So, keep this in mind while exploring your options!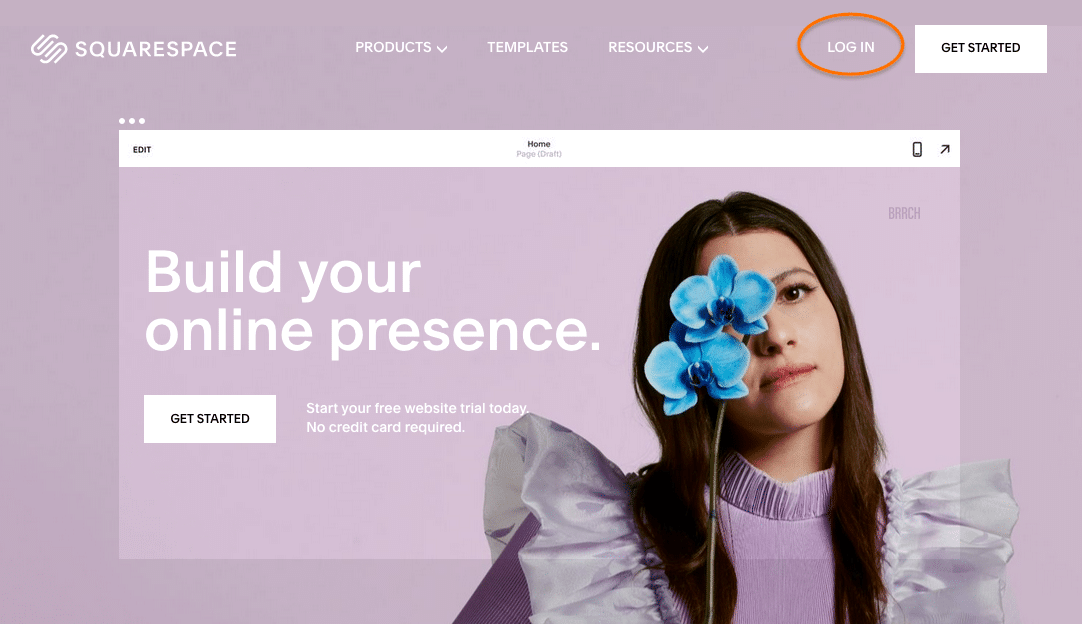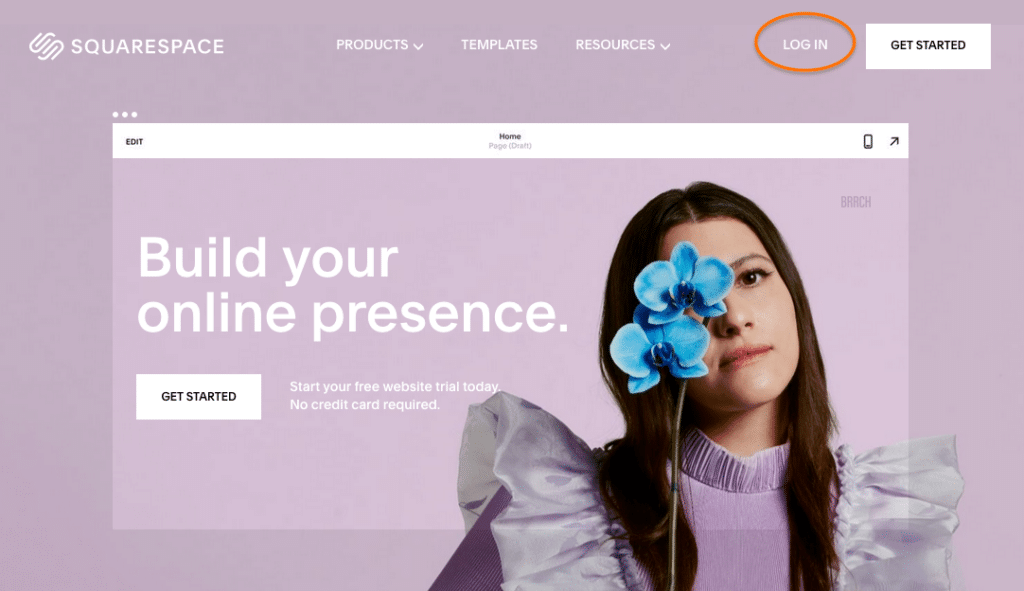 Despite being often compared to Wix due to their similar market size, this website builder actually offers a completely different editing experience. Squarespace employs technology that safeguards users from inadvertently "breaking their site" by constraining the creation process to simple content changes like text, pictures, and videos within predefined layouts. However, it's worth noting that this limited layout flexibility has been a source of frustration for some past customers, including myself.
Nonetheless, Squarespace has cleverly addressed this limitation by providing an impressive array of beautifully designed templates tailored to almost every type of business. These templates allow users to swiftly set up a visually appealing website without the need for intricate layout modifications.
If you're seeking to establish a stunning website promptly and don't anticipate making extensive layout changes, Squarespace could be an ideal choice for you. Just keep in mind that its strength lies in quick and visually appealing setups rather than highly customizable layouts.