Can you name some of the best websites for streaming movies? Yes, but before we talk about that, I've a story for you. One day, I found myself in the all-too-familiar predicament of craving a good movie night, only to be disappointed by the lackluster selection on the streaming platforms I frequented. Frustrated by the endless scrolling and countless dead ends, I decided it was time to take matters into my own hands. Determined to save others from the same fate, I embarked on a mission to uncover the best movie streaming sites.
Hours turned into days as I scoured the vast expanse of the internet, seeking out hidden gems and reliable platforms that could satisfy my cinematic cravings. I navigated through a maze of movie streaming sites, encountering both disappointments and unexpected treasures along the way. From popular mainstream options to niche platforms catering to specific genres, I left no stone unturned in my quest for the ultimate movie-watching experience.
Now, armed with a wealth of knowledge and a burning desire to share my discoveries, I present to you a comprehensive guide to the top websites for streaming movies. W
Best Websites for Streaming Your Favorite Movies
Whether you're a casual movie lover or a devoted cinephile, these suggestions will ensure that your next movie night is nothing short of extraordinary.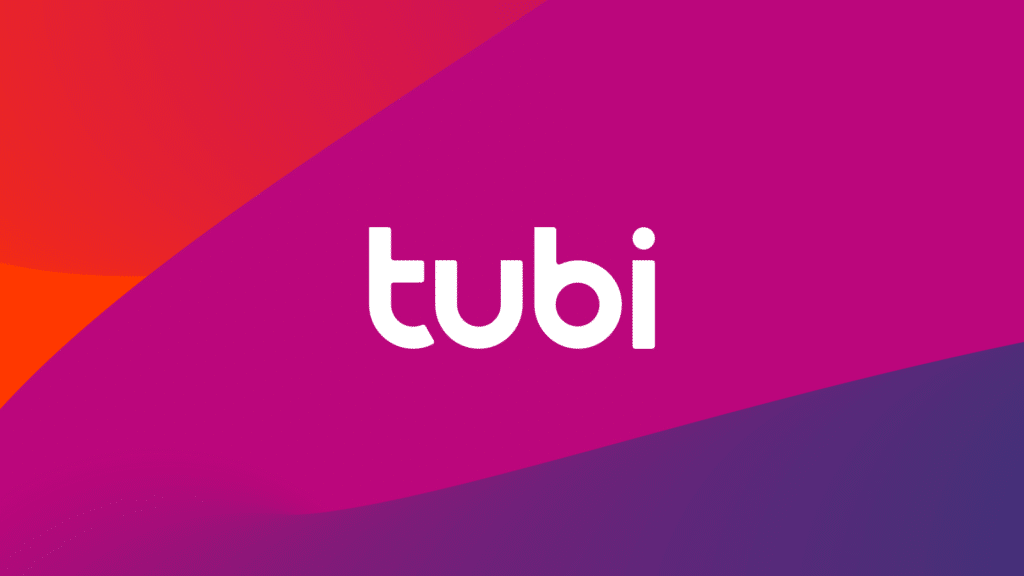 Don't miss out on the opportunity to stream thousands of movies and TV shows for free on Tubi. While some titles may require rental, many can be enjoyed at no cost. To discover the latest freebies and avoid missing out, I recommend checking the Leaving Soon page. For inspiration on what to watch, the Trending Now section is perfect. It's always fun to see what others are currently enjoying.
In the past month, popular titles that people have been streaming include Wanted, Midway, If I Can't, Casino, Insidious: Chapter 3, and Jurassic World. Tubi offers a wide range of genres and collections to choose from. You can explore Only Free on Tubi, Black Cinema, Movie Night, Cult Classics, K-Drama+, and Bollywood Dreams, among many others. With so many options available, there's something for everyone to enjoy on Tubi, making Tubi one of the best movie streaming sites out there.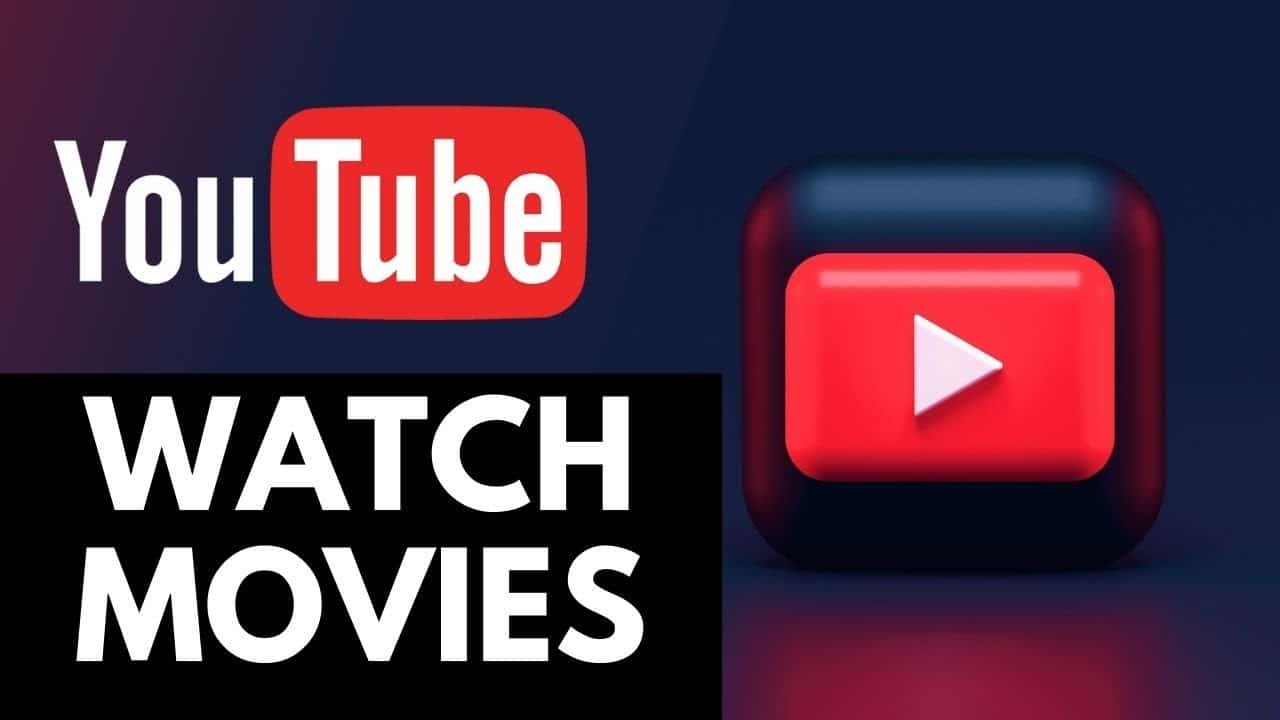 YouTube ranks among the best movie-streaming sites which offer free movies and not just low-quality uploads without subtitles. These are full-length, completely legal movies that are uploaded and managed by YouTube themselves. Recently, I enjoyed watching Ferris Bueller's Day Off and I, Robot on YouTube. Although the captions and quality weren't top-notch, it was definitely worth it, considering they were free.
Here are a few more examples of free films I came across on YouTube: Year One, Terminator 3, The Day After Tomorrow, Scary Movie 4, Richie Rich, The Lucky One, and Carrie. It's great to have access to such a variety of movies without having to pay a dime for YouTube.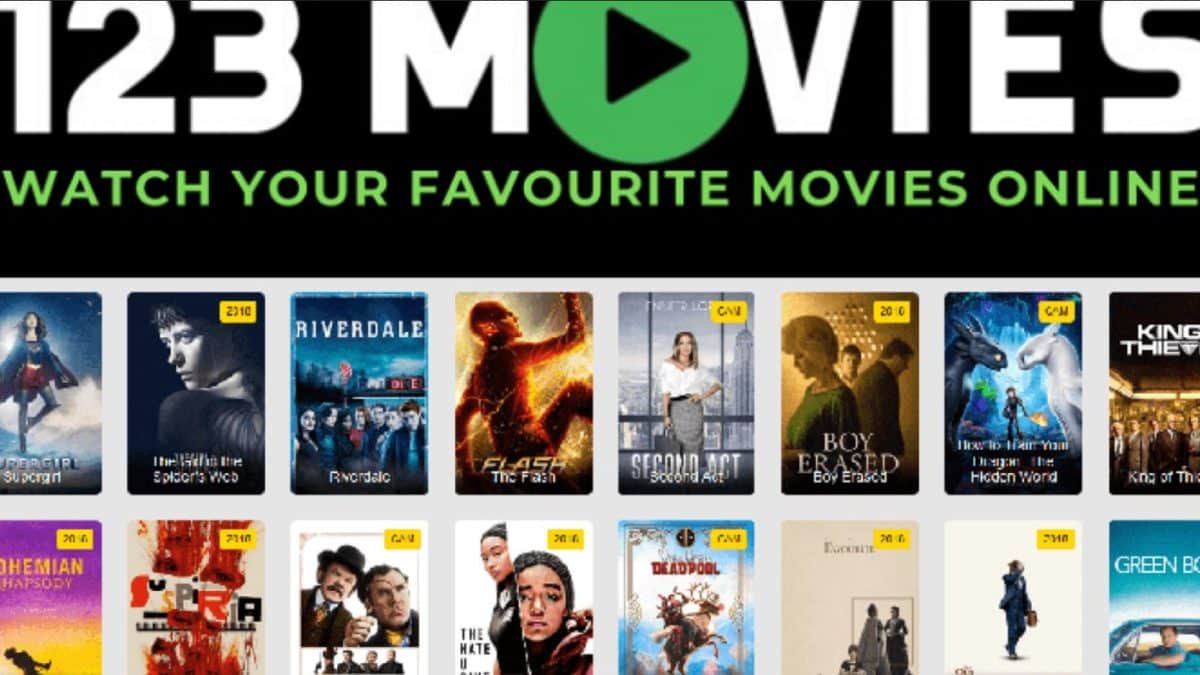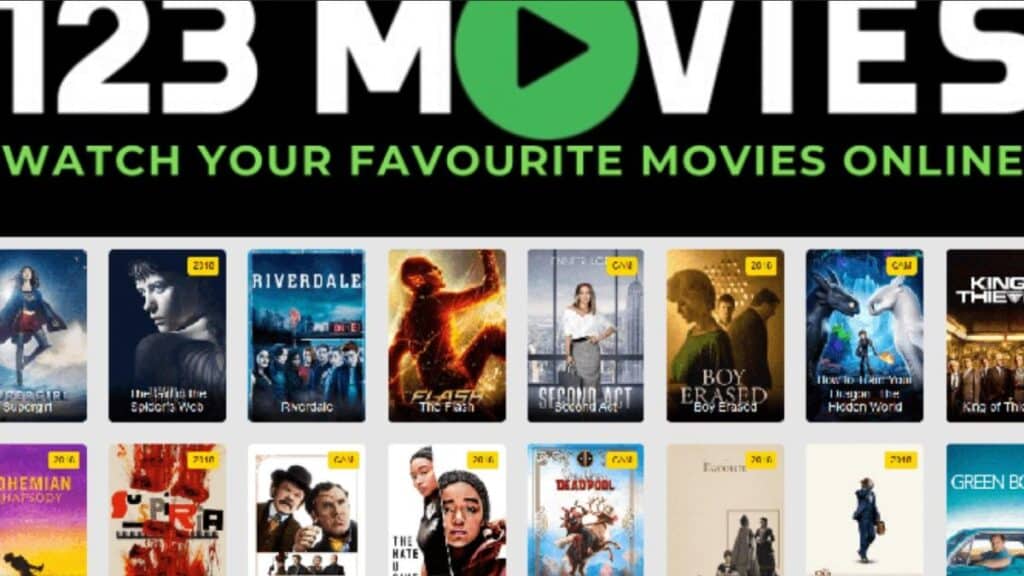 When it comes to finding a reliable and free online platform to watch movies and TV shows, 123movies is a name that stands out. With its vast collection of the best movies and timeless classics, this site is a go-to destination for movie enthusiasts. The best part is you don't need to log in or pay for streaming, making it hassle-free and accessible to all.
123movies has earned its reputation as one of the top movie sites on the internet. It offers a wide range of content, from beloved classics to the latest releases. The movies are available in high-quality 1080p resolution, ensuring a great viewing experience. Plus, you can enjoy seamless streaming with minimal interruptions from ads. It's no wonder that 123movies is a favorite among users seeking an enjoyable and free movie streaming experience.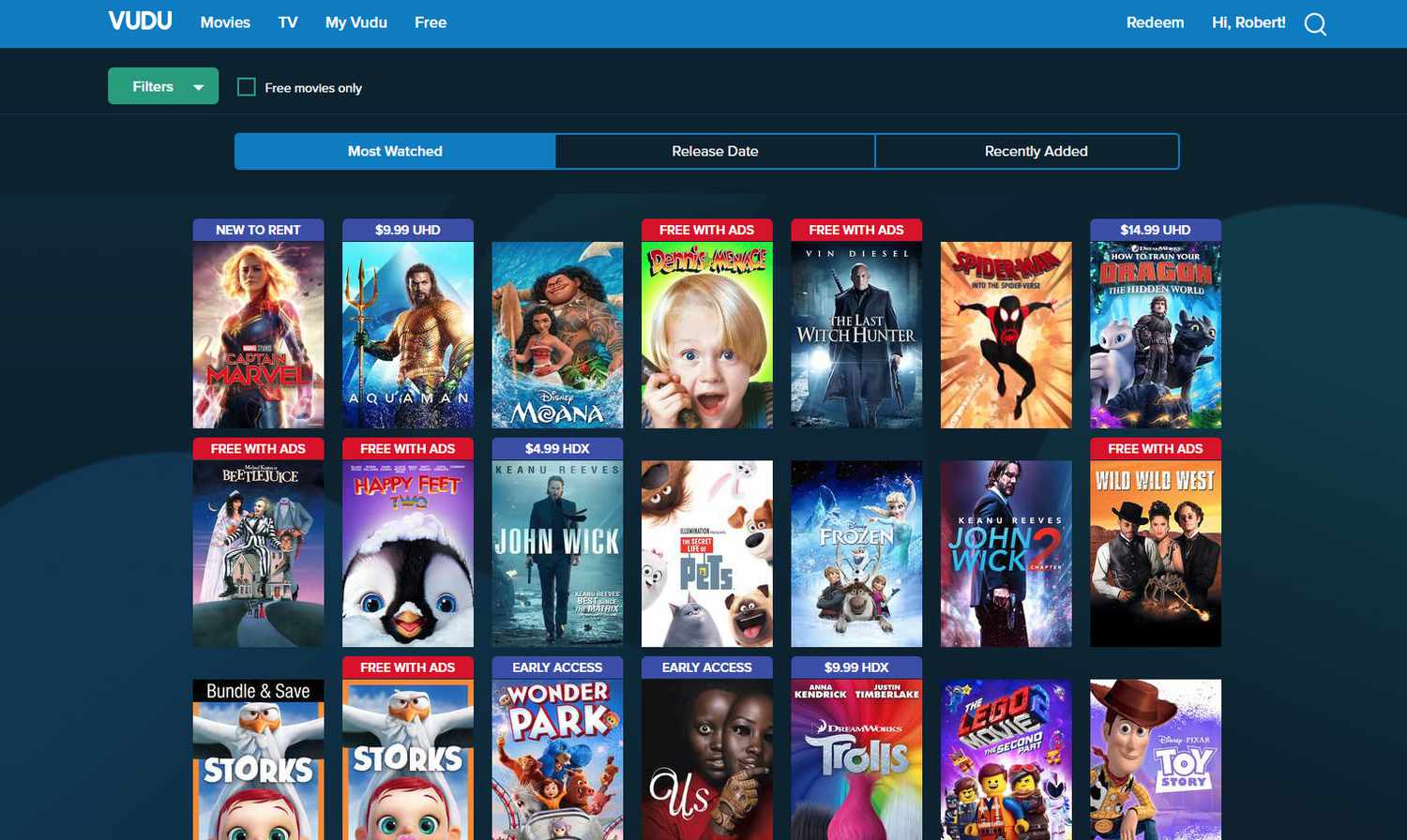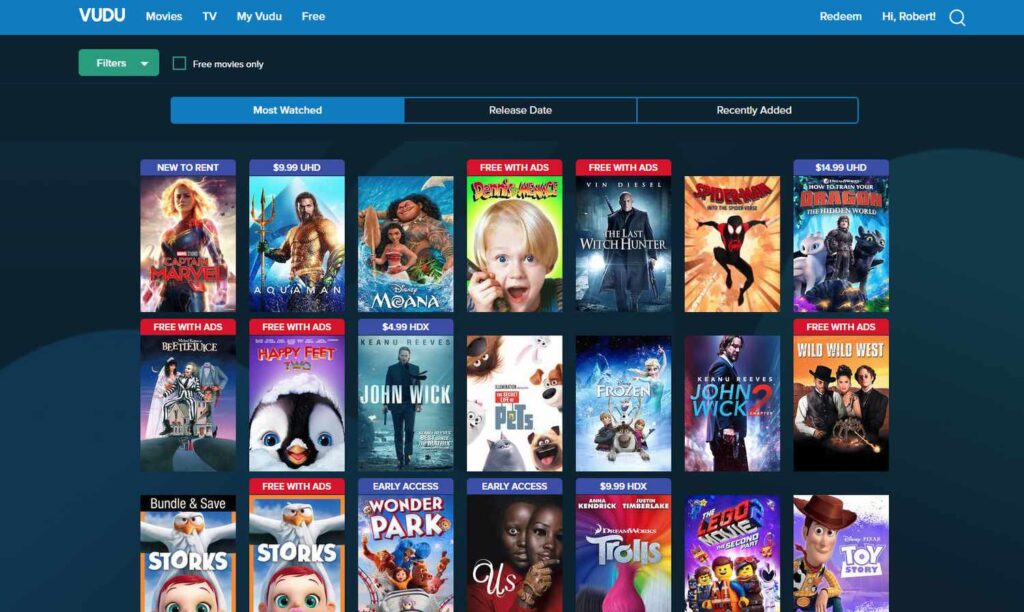 When it comes to finding the best streaming sites for free movies, Vudu might not be the first one that comes to mind. However, it actually offers a vast collection of thousands of movies that you can watch right away. The only trade-off is that you'll have to endure a few commercials during your viewing experience.
What makes Vudu a great movie site is its user-friendly interface. Whether you have a specific movie in mind or are open to suggestions, Vudu has you covered. You can easily filter films by genre and browse through categories like most-watched or release date. While the genres themselves may not be particularly unique, they cover all the basics, like action, comedy, crime, and romance.
What makes Vudu one of the best websites for streaming movies are its curated lists. These carefully selected collections include categories such as Most Watched Movies, Critically Acclaimed, Hidden Gems, and Big Time Movie Stars. Each section features hundreds of videos, allowing you to explore popular and noteworthy films that align with your preferences. So, if you're on the lookout for the best streaming sites, don't overlook Vudu's extensive movie collection and engaging curated lists.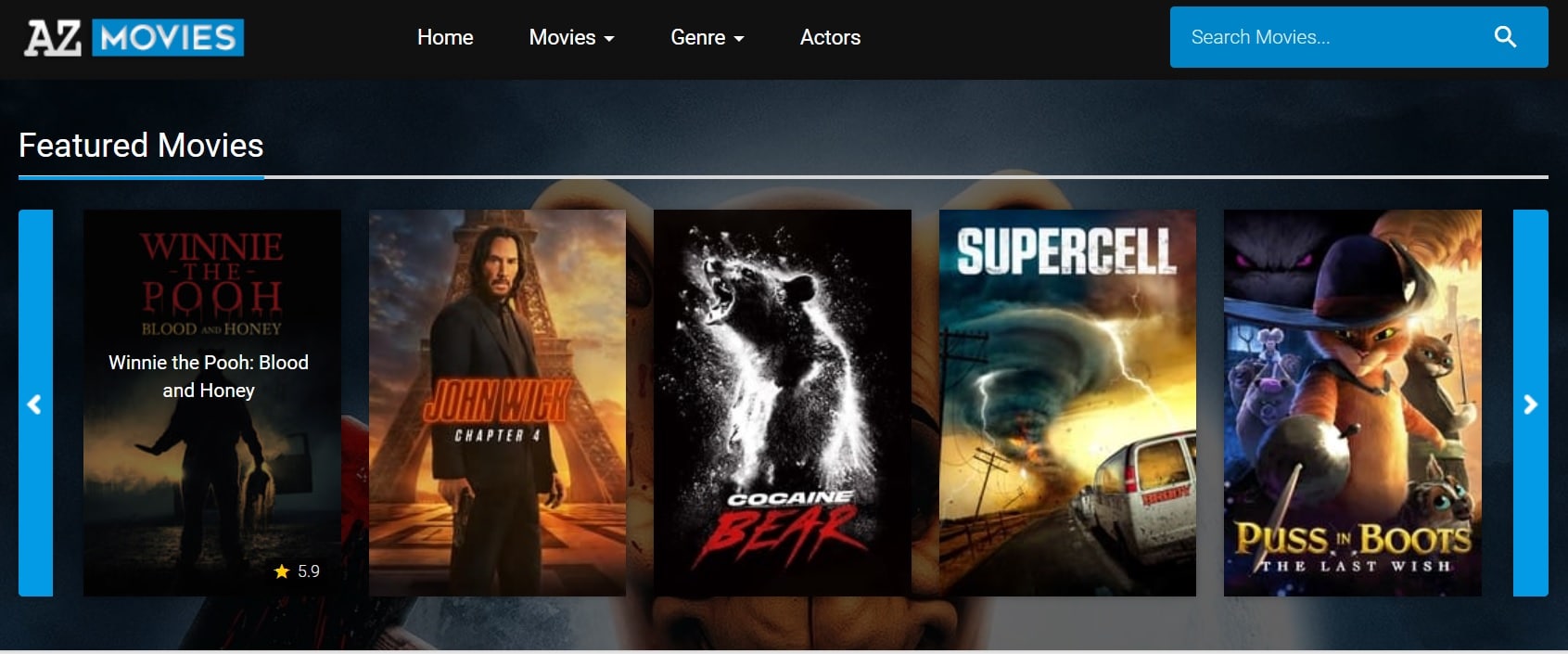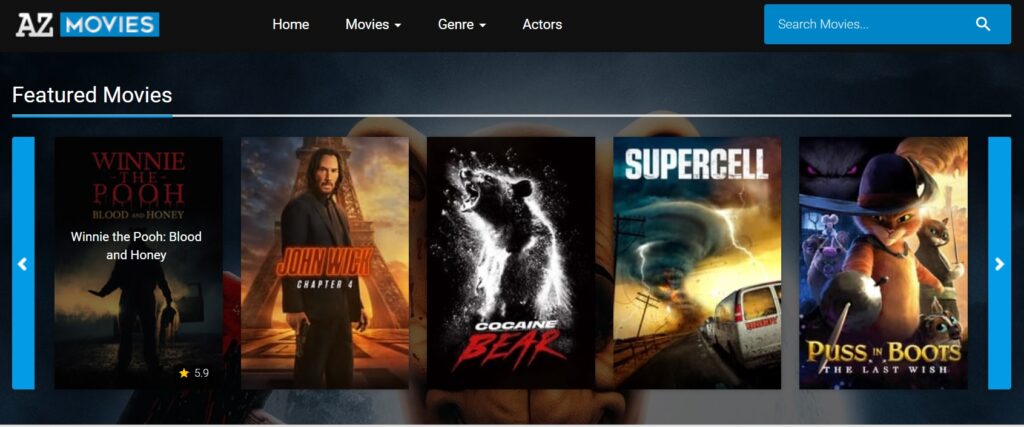 Let's talk about AZMovies, a long-standing and reputable free movie streaming site that has earned its spot on our list. True to its slogan, "watch your favorite movies here without any limits," AZMovies offers a sleek and professional look comparable to premium streaming platforms. The site provides an organized library and interactive menus to enhance the user experience.
AZMovies takes pride in its extensive collection of movies available in high-quality streaming, including options like 1080p and 720p. What sets this platform apart is its impressive range of films, spanning from classics to the latest releases. With over 70 genres to choose from, including Action, Horror, Sci-Fi, and War-based movies, AZMovies caters to a wide range of movie lovers. Additionally, the site frequently updates its library with new releases, keeping movie enthusiasts engaged.
One standout feature is AZMovies' user-friendly movie search engine, which makes it easy to find the movies you're looking for. However, it's important to note that AZMovies focuses solely on movies and does not offer TV shows. Additionally, be prepared for some potentially annoying ads during your streaming experience. Nevertheless, the vast collection, user-friendly interface, and regular updates make AZMovies a beloved choice for movie enthusiasts.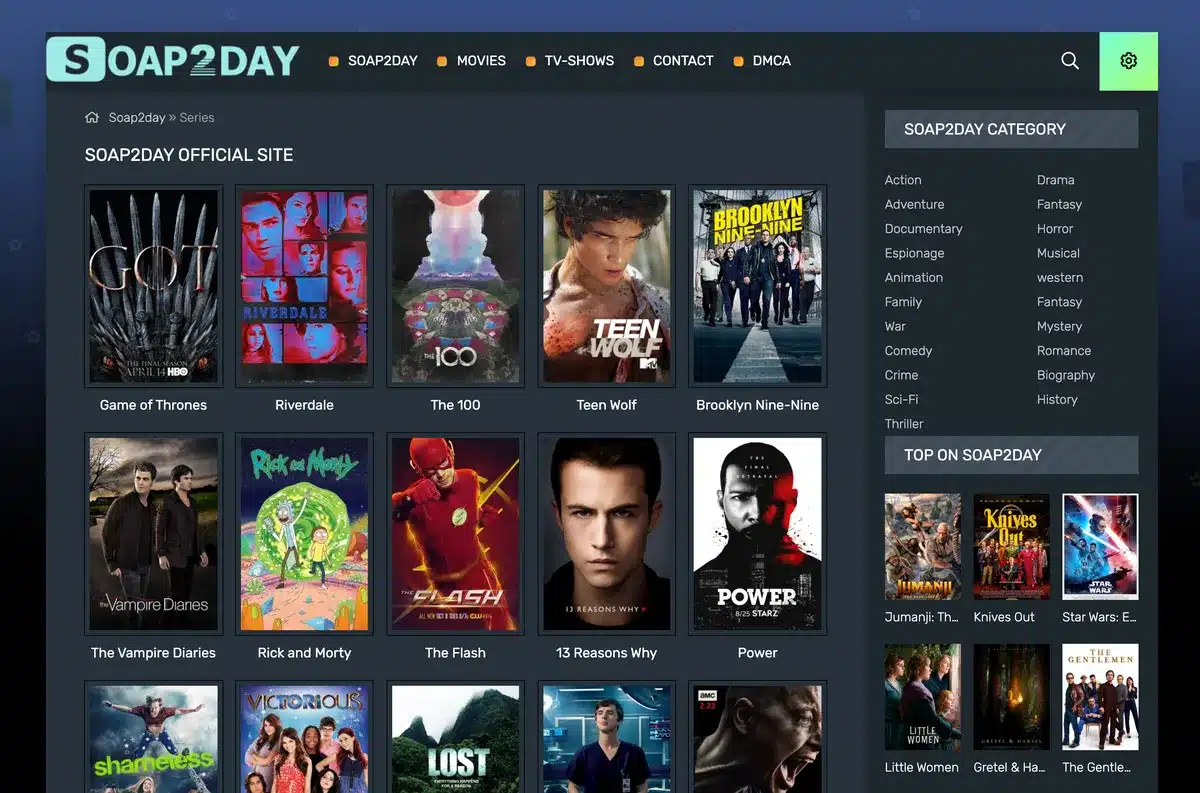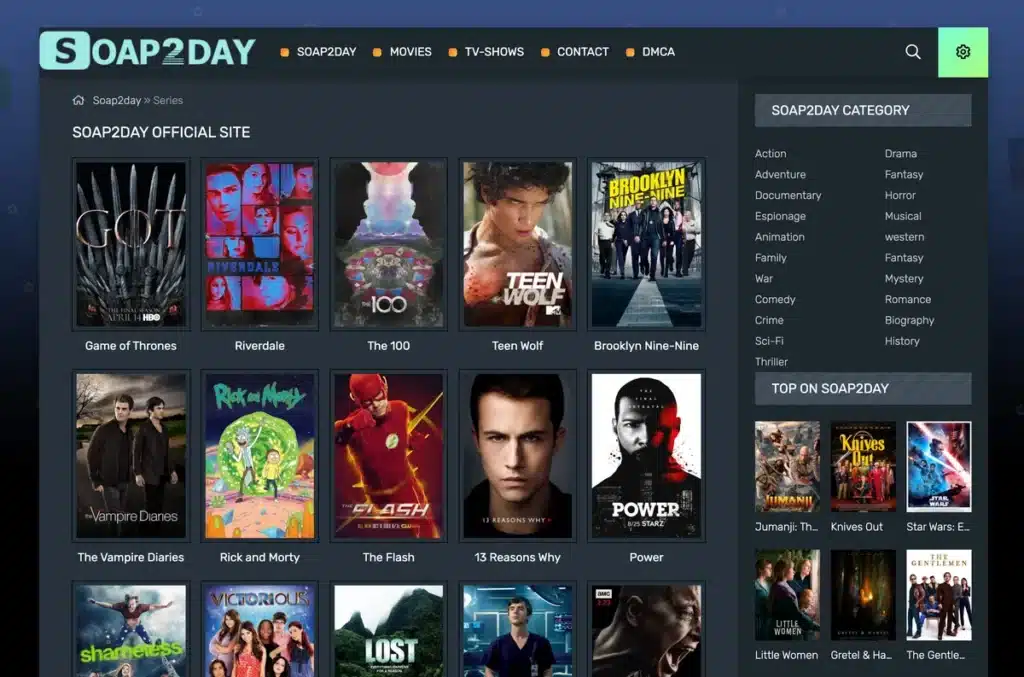 Soap2Day is a platform primarily focused on TV shows but also offers a vast collection of quality movies, ranging from blockbuster hits to niche titles. Within Soap2Day, you can easily explore the Movies, TV Series, and Sports sections and utilize the convenient filter options to find the content you desire. The best part? You can stream your selected content without the need for any sign-up or registration. Just sit back, relax, and enjoy. However, it's worth mentioning that there might be a few ads on the video player page.
Soap2Day prides itself on being an ideal website for seamless access to entertaining sitcoms and movies. Your preferences may change daily, but with Soap2Day, you have access to a wide range of streaming links catering to all your needs, and all of this comes at no cost to you. With its clean and user-friendly interface, Soap2Day has become a beloved platform for movie enthusiasts. Not only does it provide the latest movies, but it also offers a search function with various filters, allowing users to easily find movies based on their preferences. Get ready for a premium streaming experience with Soap2Day!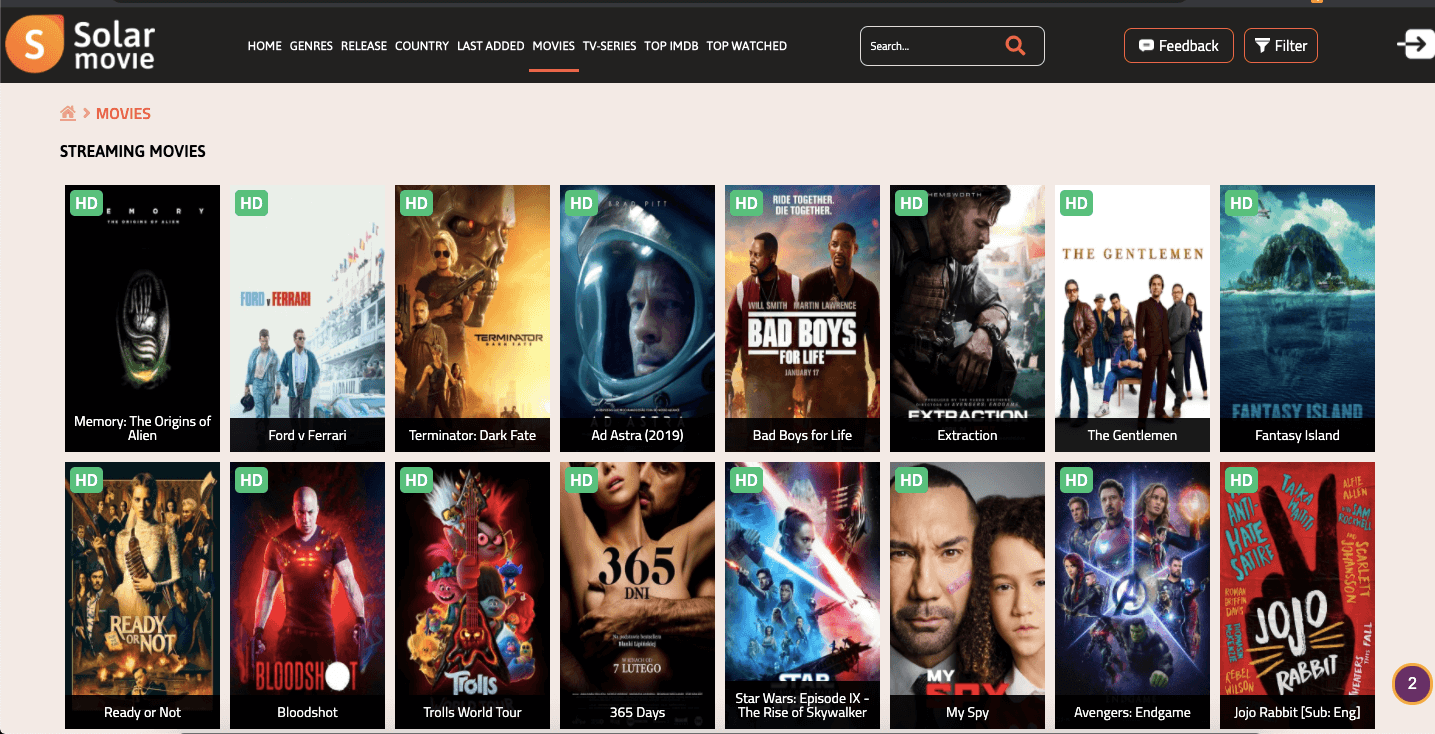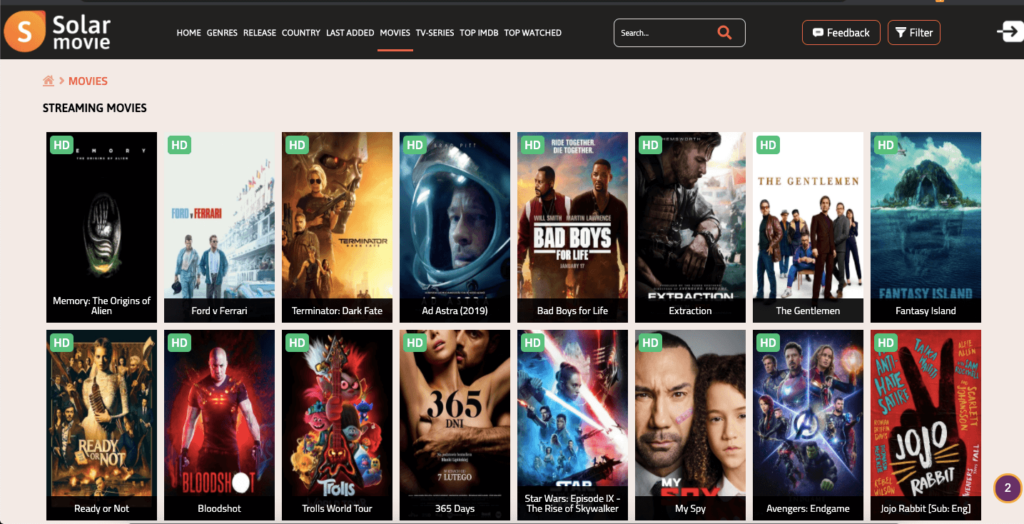 Next on our list of best websites for streaming movies is Soloarmovie sc, a fantastic website that offers free online movie streaming without requiring any sign-up. It features a vast media database that includes not only newly released movies but also more obscure titles. You can easily search for your preferred movie using filters such as genre, country, and year, ensuring a smooth playback experience. The site ensures the best possible video quality by providing multiple server options (some servers even support closed captions).
When it comes to free movie streaming websites, there are several options like Putlocker, Losmovies, solar movies, 123movies, and more. However, it's important to note that some of these sites may have bothersome ads. That's where SolarMovie stands out as an incredibly popular free streaming site. It allows users to enjoy thousands of movies in HD quality without any cost or the need to create an account. SolarMovie is a go-to platform for movie enthusiasts seeking an extensive library and a seamless streaming experience.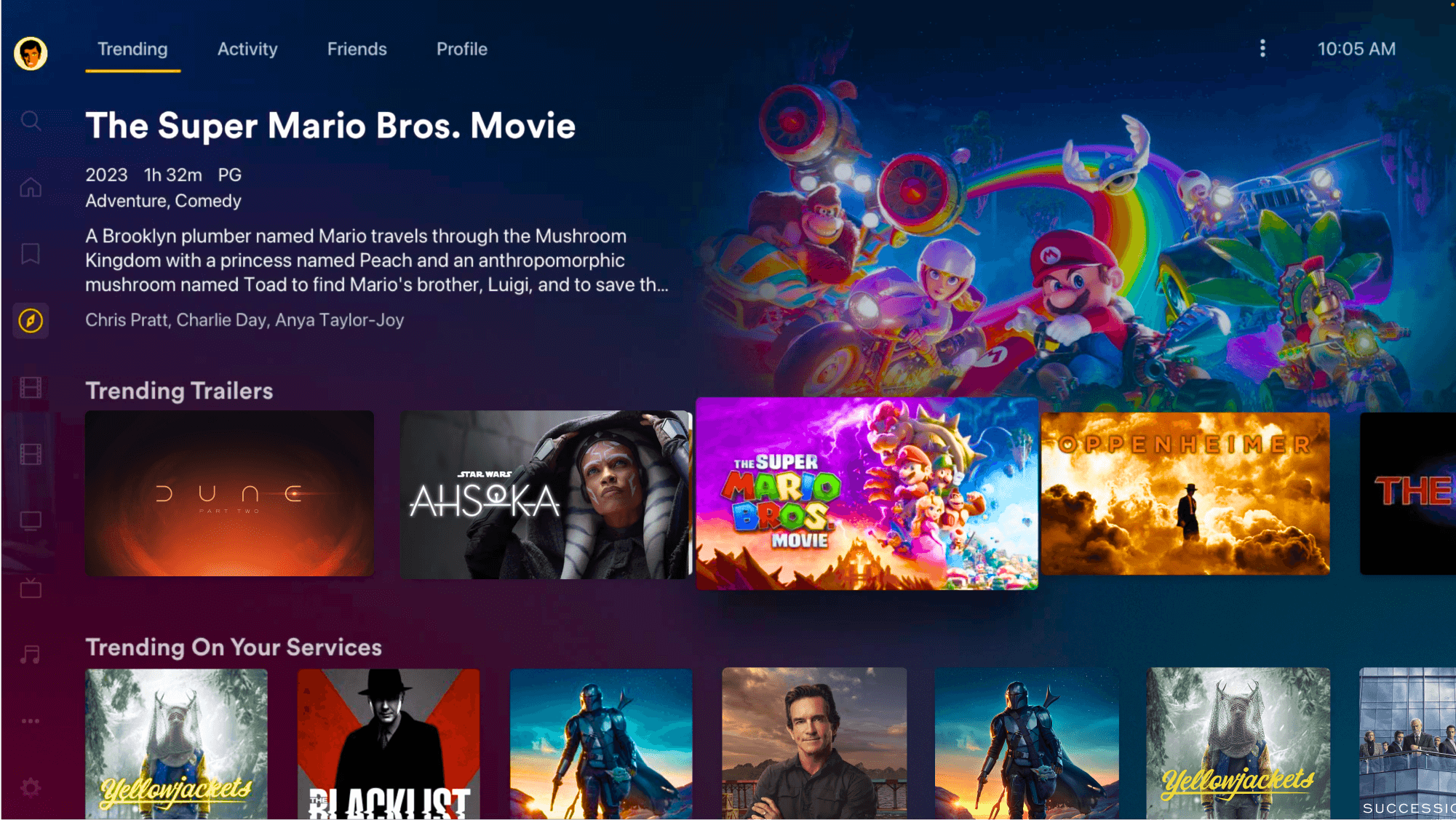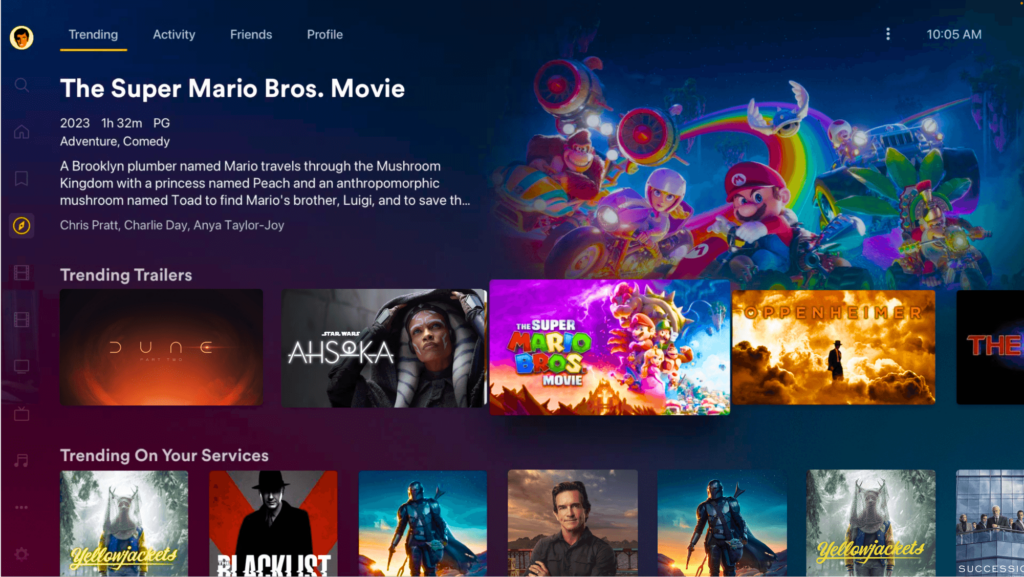 When it comes to the best websites for streaming movies, Plex is definitely worth mentioning. It offers a lot more than meets the eye! Alongside its extensive collection of free movies and TV shows, Plex also provides live TV and serves as a fantastic at-home media server.
You'll be thrilled to know that there are over 20,000 free movies and shows available on Plex. They are conveniently categorized into traditional genres like action and crime, but you can also browse by actor or channel. Whether you're in the mood for BBC, Crackle, Popsy, Lionsgate, or Maverick Black Cinema, Plex has got you covered. And let's not forget their unique categories like Crime Time and Cheap Thrills!
What sets Plex apart is its comprehensive movie-watch page. Here, you can explore similar titles and gather additional details about the film, such as the full cast list, reviews, and trailers. This feature is a movie lover's dream, as it makes it effortless to discover other movies on Plex featuring your favorite stars.