As a photographer, you know how important it is to get the perfect portrait shot. It's not just about finding the ideal setting and composing; it's more than that. Photo editing software can fix common problems in portrait photography, such as grain, poor lighting, and other imperfections. By the way, if you've been looking for the best Photoshop alternative for Mac for a long time, we recommend going straight to Skylum's blog page at this link.
So, with the help of photo editing software, photographers can correct exposure, adjust white balance, sharpen images, remove unwanted objects or blemishes, and apply various artistic effects to turn any picture into a stunning work of art. Now, let's take a look at the best editors most commonly used today for portrait photography post-production and retouching.
1. Luminar Neo
Luminar Neo's simplicity makes it an ideal image editor for beginners, as it is easy to use and understand. This a great Mac Photoshop alternative! The software's AI capabilities analyze each image and make personalized editing recommendations. It also includes a variety of advanced editing tools to meet the needs of professional portrait photographers:
Its portrait-specific AI tools effortlessly smooth skin, perfect smiles, enhance eyes, remove blemishes, reshape bodies, and more.

Thanks to Luminar's machine-learning AI algorithm, even complex portrait retouching can be easily done by simply adjusting sliders.

AI takes care of masking eyes, lips, and hair, saving significant time.

You can also change a model's eye color with a single click, and all changes look natural and realistic.

The Bokeh tool is another useful feature for blurring the background behind a portrait, which can come in handy when a fast, wide-aperture lens is not available during a photo shoot.
The standout feature of this photo editor is its affordability, as users can purchase the software outright without the burden of a subscription fee. While professional studio portrait photographers may still prefer Photoshop, Luminar Neo remains an excellent choice for everyone else.
2. Lightroom
What is the best alternative to Adobe Photoshop for Mac? Of course, one of the first options that come to mind is Lightroom. This is a popular software that is widely used for editing portraits. It offers many advanced features and tools that can help you improve your photos and make them look their best.
One of the most important features of Lightroom for portrait editing is the ability to adjust exposure and color balance. This allows you to correct any lighting issues in your image and ensure that your subject's skin tones look natural and balanced.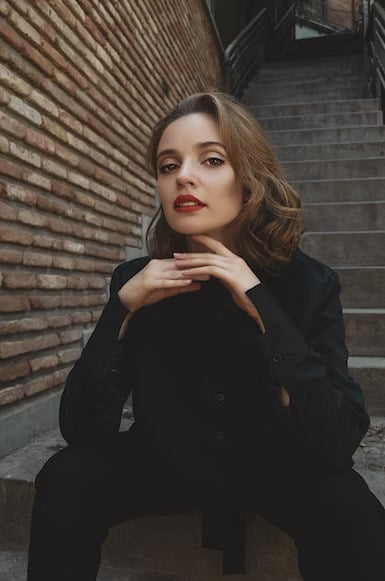 It provides a range of portrait retouching tools, such as the Healing Brush, which can be used to remove blemishes and other imperfections. The editor also offers advanced tools for softening skin and reducing the appearance of wrinkles and fine lines.
In addition to these options, Lightroom has many creative options for portrait editing, such as selective adjustments, which allow you to apply edits to specific areas of your image. Also, the number of presets and filters that can be used to create a specific mood or atmosphere for your shot. Overall, this is a powerful and versatile portrait editing app, and its range of features and tools make it a popular choice among photographers and retouchers in 2023.
3. ON1 Photo RAW
This photo editing tool is a comprehensive solution for portrait photographers, offering a range of features such as photo organization, various effects, masking tools, retouching, LUTs, HDR, and layers, among others. 
Still, it provides a robust and versatile experience, especially for portrait photographers who need a wide range of features to enhance their images. From basic editing to advanced retouching, the software offers a powerful set of tools to help you achieve the desired look and feel for portraits. With features such as masking tools and layers, photographers can easily create intricate edits and manipulate specific areas of an image.
While it may not have the same level of intuitive design as Luminar Neo, this photo editing app is great for portrait photographers who require a range of advanced features to produce high-quality results.
4. Capture One
This option is the software of choice for professional studio photographers because of its superior RAW processing engine and tethered shooting capabilities. It is known for its best-in-class performance in these areas, and many users prefer it for its ability to produce high-quality results.
When importing RAW photos into Capture One, you will immediately notice a significant difference in the level of detail and color reproduction. This is due to the software's advanced processing algorithms, which are designed to extract the most information from RAW files and produce stunning results. In addition, Capture One offers a range of advanced RAW photo editing tools and features that allow photographers to fine-tune their images to achieve the desired look and feel.
5. Fotor
It is a popular choice for those who want a user-friendly interface and basic editing features. One of the key features of Fotor for portrait editing is its retouching tools. These allow you to remove blemishes and smooth skin, making your portraits look polished and professional. Fotor also offers many creative effects that can be used to enhance your portraits, such as filters and frames.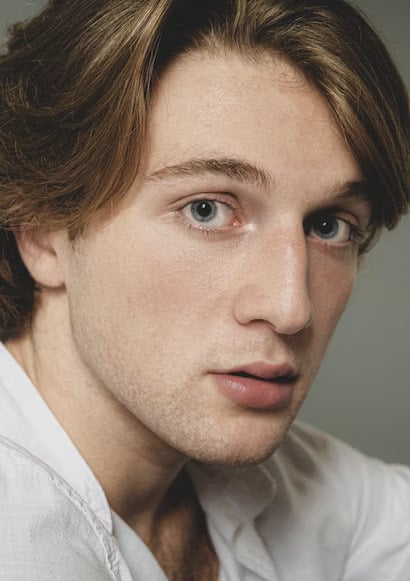 In addition to these tools, Fotor also offers basic editing features such as cropping, resizing, and adjusting brightness and contrast. Many people consider it the best free Photoshop alternative for Mac. While it may not offer as many advanced options as other editing software, it is a good choice for those who are new to photo editing and want a straightforward post-processing experience. Fotor is also available as a mobile app, making it easy to edit your portraits on the go.