As the IT business evolves at a rapid pace, you will need to study and practice independently with a wide variety of programming languages if you wish to succeed as a developer. If you're just getting started with programming, it's best to focus on the fundamentals first.
Passing those sections will put you on your way to independent program design and execution. If you don't have access to a computer, you may still learn how to build apps and sites by downloading free software designed for Android and iOS.
1. SoloLearn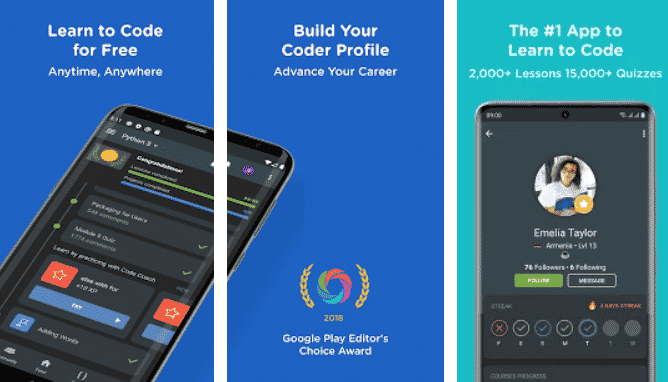 You can master Python, SQL, C++, Java, CSS, HTML, C#, and more with the biggest selection of FREE programming learning resources on SoloLearn. Parts are broken down into chapters, and each one must be completed before moving on to the next. SoloLearn is modeled after a successful college-level online course, complete with discussion boards and question and answer sessions.
The digital code editor allows you to create and execute code in the cloud, while real-world code examples and community discussions provide inspiration and guidance.
2. Programming Hub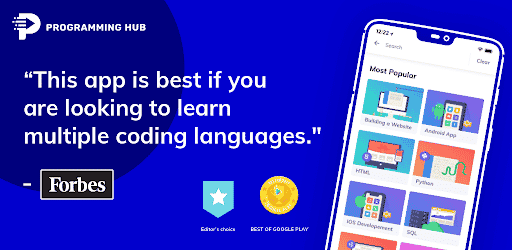 The makers of the highly regarded software Programming Hub claim that you may master as many as 18 distinct programming languages with it. The app's main screen presents a selection of languages from which users may pick their favorite language to study; it includes over 1800 individual courses, and users can study at their own speed, from anywhere, even when they're not connected to the internet.
Aside from the usual fare of tutorials, code samples, and compilers, there are additional features such as concept-based visuals and frequent changes to course material.
3. Enki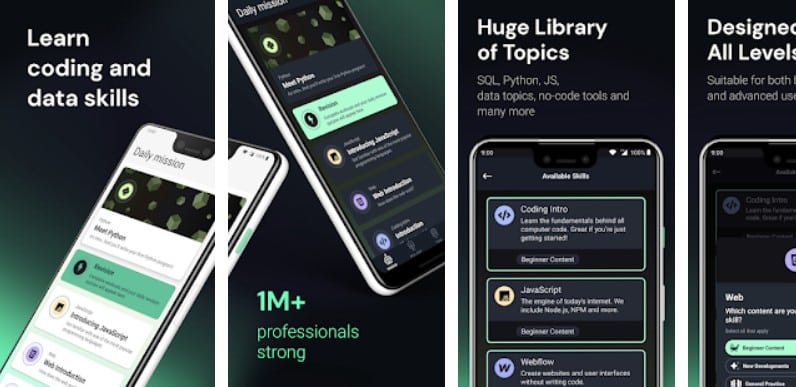 Enki is a multi-award-winning software that provides access to twenty or more programming languages, making it suitable for users of all ability levels. In order to get initiated with Enki, you'll have to select at least two concepts to learn about; the software then functions as your private learning coach by dividing its lessons into varying difficulty tiers (beginner, intermediate, and advanced) so that you can focus on the specific areas in which you're interested.
The learning process is simplified using Enki's bookmarking, commenting, and questioning tools, as well as its reminder function.
4. CodeHub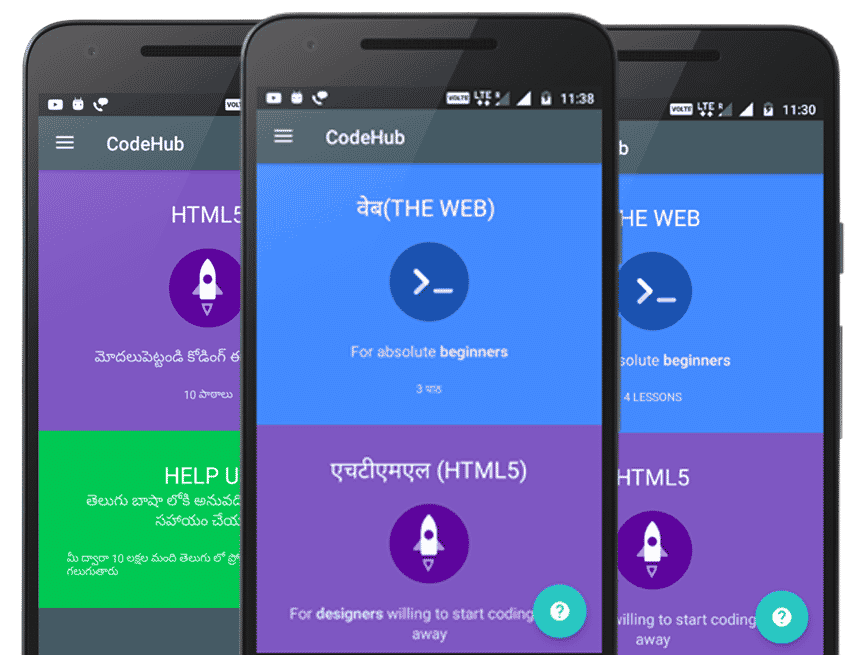 CodeHub is a terrific approach to viewing and administering your GitHub projects on any iOS device including iPhone, iPod Touch, as well as iPad. All of your project data, from submitted requests to comments on specific documents in the most current changeset, is available for viewing and commenting on at any time.
There are 50 sessions in each course, however, you may go through them at your own leisure. If you already know how to code, you may jump forward to the more advanced courses by selecting one of the four levels.
5. Udemy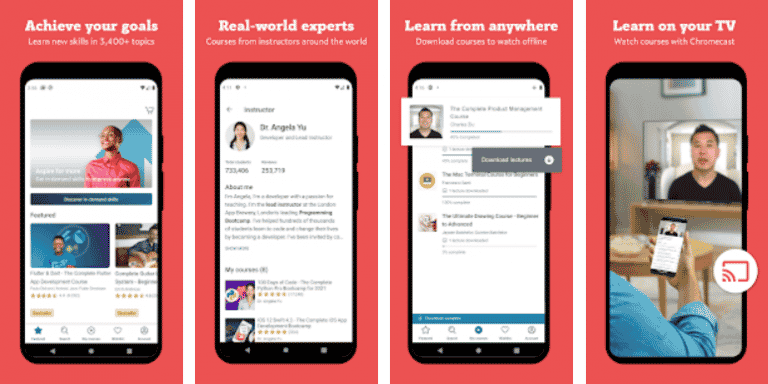 Udemy is among the biggest online education communities, with thousands of courses that may help you advance in your career. Udemy offers courses in many fields, including design, programming, management, advertising, SEO, and more. Courses are available in over 65 dialects, and may be downloaded for offline study; users can also create study reminders and annotate course materials to help them get the most out of their time with the content.
Udemy is another powerful application for learning to code, and it is available on both Ios and android devices.