Over recent years, there has been a growth in ransomware attacks. Cybercriminals continue to devise devious ways to access unprotected data on the web. They try to access any network with loopholes that allow data hostage or data harvesting. Therefore, you should always ensure your network is protected since these attacks can happen to any business, whether large or small.
One way to do that is using cloud services from managed IT service providers (MSPs). Working with MSPs allows your business to access added IT security, thus, keeping your data safer. Apart from using the services you can get from an MSP, it's essential to implement internal measures to reduce the risk of ransomware attacks.
As ransomware can quickly spread through your network, cybersecurity policies should clearly define standard operating procedures (SOPs) for better security. In addition, the below ways can help further protect your network from the risk of a ransomware attack.
1. Keep All Software Updated
Most of your software can get regularly updated if you work with a managed service provider. However, for software that's not MSP's responsibility, you need to ensure you update such software regularly. These updates are essential because software providers improve their products' security as cyber threats evolve. As an end-user, you'll frequently receive update notifications and prompts on your devices or network.
The updates install the necessary patches that help protect your network in most cases. However, sometimes you may need to upgrade to newer versions to achieve this. The update and upgrade are both crucial in keeping your network protected.
Updating and upgrading also apply to any mobile application you may be using. Overall, your network system admin should set updates to occur when the process is less likely to be disrupted to protect your company from ransomware.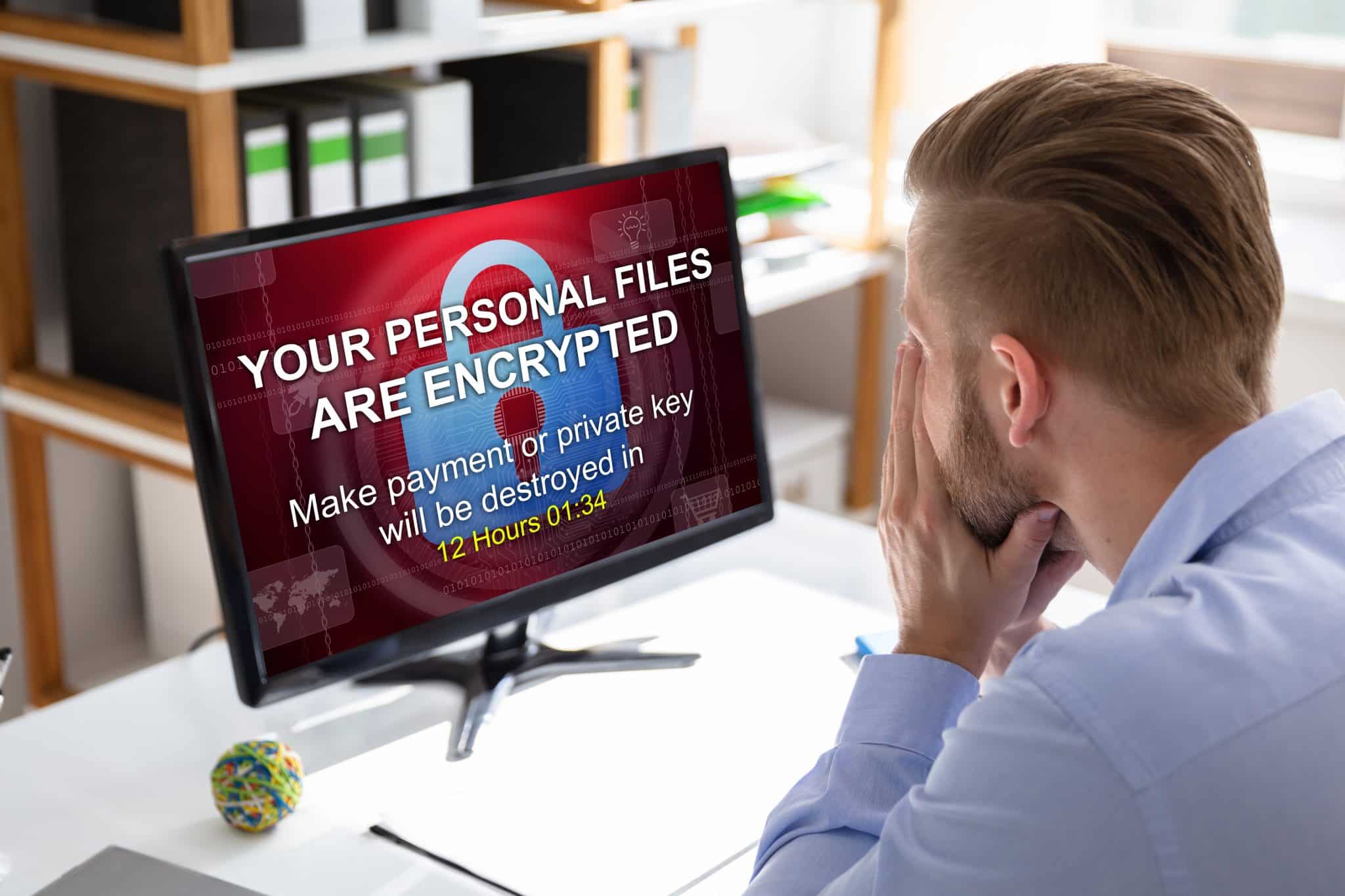 2. Perform Vulnerability Assessments And Regular Monitoring
Once you put cybersecurity policies in place, it's essential to carry out a ransomware vulnerability assessment. This assessment allows you to determine if all precautions and steps are adequate or if you need to improve. The assessor needs to know how ransomware works to execute this exercise successfully.
Furthermore, you should implement a monitoring policy that ensures your network's security isn't compromised. The monitoring can be a daily or weekly exercise, depending on your operations. Both the assessment and the monitoring exercises should give you results from which you can measure your ransomware attack risk.
3. Carry Out Staff Training On Cybersecurity
As you seek to implement cybersecurity policies, it's vital to train your team members on the essence of cyber hygiene. One of the risks that can expose your network is phishing emails. As it may seem genuine, a phishing email can put your network at high risk. The team should also know what steps to take in case of a phishing email and the reporting channels.
Another training subject can be ensuring the team employs the use of a strong password. Most cybersecurity advisors recommend using a passphrase instead of a password—for example, SundaYisbruNch@15. The idea is to mix uppercase and lowercase letters, special characters, and numbers. It's crucial to warn the team to refrain from using names of places, pets, or dates of birth. Additionally, the team shouldn't save these passwords on the devices.
Other staff-related protection points are using multi-factor authentication (MFA) for account access, separating work and personal devices, and using virtual private networks (VPNs) for portable work devices. Overall, your team should know that the network's security is an individual responsibility geared towards a collective goal. Thus, each one should take measures to ensure their workstations or devices don't provide entry points for cybercriminals.
4. Always Backup Your Data
When it comes to cyberattacks, it's not a matter of 'if' but 'when' you'll get attacked. Therefore, it's essential to take precautions and back up your data regularly. Most managed service providers offer cloud backup in their packages. They can be crucial to protecting your business's data. The backup intervals can depend on your operations and data volume. However, it should be enough to prevent critical data loss between the schedules.
You can also have an onsite backup. However, this should always be disconnected from the network after every backup is done. It ensures your data is safe in case your network is infected.
5. Ensure You Protect Your End-Point Devices
The devices connected to your network can be the main entry points. Some users may visit unsecured websites, click on suspicious links, or connect corrupted external drives. Therefore, it's key to equip these devices with anti-malware software and firewalls. Apart from the security framework on the network, security on the end-point devices provides an extra layer of protection. The regular updates of the security software should ensure that it stays effective in combating emerging cyber threats.
As a precaution against external drives, your IT team may need to restrict the right to connect external storage devices like flash drives. This precaution needs to go hand in hand with a policy prohibiting external storage devices on business devices.
Conclusion
As a business that handles sensitive data daily, you're constantly at risk of a ransomware attack. However, putting in place the above ways can help protect your network from such an attack. In addition, getting the support of an MSP can also help you stay updated on new cyber threats.