Ever thought of saving an attractive GIF you saw on Twitter, but you didn't know the procedure or method to do so?. It may have been something as simple as a meme, or it could have been something more sophisticated like that amusing moment from your favorite movie, or whatever in between.
If this has occurred to you, we have some good news to share with you: you are not alone. It is possible to save GIFs from Twitter in a variety of formats. It will be covered in-depth in this post on how to save a GIF from Twitter easily.
How to Download GIFs from Twitter?
GIFs cannot be downloaded directly from Twitter due to technical limitations. Neither the Twitter app nor the online version of the service allows you to download GIFs straight from the service. If you want to download Twitter GIFs, you'll need to find a workaround.
So, what is the alternative in this case? It is possible to get around this in a variety of ways. We'll walk you through the process on Android, iOS, and your desktop computer. Let's have a look and see.
Download GIFs From Twitter on Android
Tweet2gif is one of the quickest and most convenient ways to save a GIF from Twitter. The software allows you to store GIFs by simply copying and pasting the URL from a tweet.
To save a GIF from Twitter, you'll need to download the Tweet2gif app from the Google Play Store, which is completely free.
Once you've downloaded the Tweet2gif app, you may download a GIF from Twitter by following these steps:
Copy the URL to the GIF-enabled tweet from Twitter.
Open Tweet2gif and paste the URL into the URL field on the Tweet2gif interface.
Select GIF Download from the drop-down menu.
That's all there is to it. Check your gallery app to see if the GIF you just downloaded has appeared.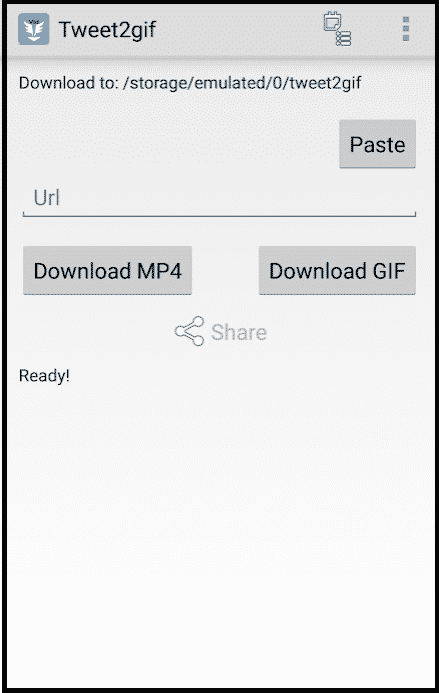 Download GIFs From Twitter on iPhone
iOS users are not excluded from the festivities. Using the GIFwrapped app, any iPhone user can download a GIF from Twitter to their device. To begin, you'll need to download the GIFwrapped (free) app from the Apple App Store to your iPhone or iPad.
Enter Twitter and copy the link to the tweet that contains the animated gif (GIF).
Open GIFwrapped, paste the link to the tweet into the search field, and then press the search button again.
To save a GIF to your picture library, select Save to Photos from the drop-down menu.
Selecting Save to Library will ensure that the animated GIFs do not go lost among your other photographs if that is what you choose. The image is saved in GIFwrapped's library, where it may be viewed and shared with others without difficulty.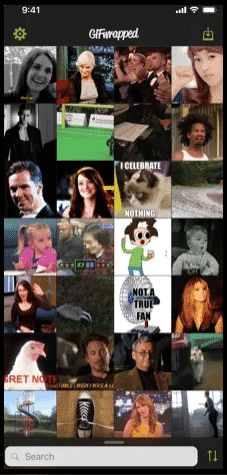 Earlier you understood how to download GIFs from Twitter onto your Android or an iOS smartphone in this tutorial. For those who use Twitter on their PC and don't want to constantly go for their phone to save a GIF, there is a solution available to them as well.
Download a GIF from Twitter on PC
Unlike saving GIFs from Twitter to your mobile device, downloading GIFs from Twitter to your PC is a little more complex. It will be necessary to use a Twitter GIF downloader such as TWDownload to save them.
The following is an example of how to save a Twitter GIF using TWDownload:
Navigate to the tweet that contains the GIF that you wish to save.
Click on the share button and copy the URL to the tweet.
Open your browser and navigate to TWDownload.com
Copy and paste the link of your copied tweet into the box below to download Twitter videos and GIFs online.
To download, press the Download button.
On the download page, click the link that says "Download."


Please keep in mind that TWDownload downloads GIFs as MP4 files. You'll need to convert the movie to GIF format using an online video converter application such as ezGIF, OnlineConverter, Cloudconvert, or another similar service.
Conclusion
The process of saving a GIF from Twitter to your phone may be time-consuming and frustrating. Although Twitter does not directly enable you to download a GIF, you may do it by using one of the applications indicated above: Twitter's Tweet2gif and GIFwrapped services do the bulk of the work.
We hope that this has made things a little simpler for you.