IDM (Internet Download Manager) is one of the most widely used download managers for Windows. It offers a lot of unique features like download speed acceleration, resume, scheduled downloading, video grabber, browser integration, and so on.
IDM, unfortunately, is only available for Windows. Furthermore, the software is accessible for a 30-day trial, after which you'll have to pay $24.95 for a license. So, if you're seeking a free IDM alternative that also works on different operating systems, this post will help you out. So, without further ado, here is a list of the best 10 free IDM alternatives.
Free IDM Alternatives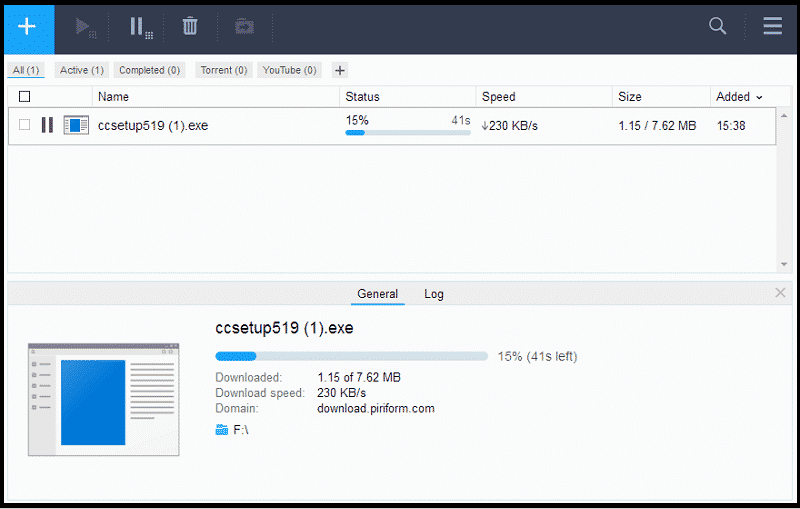 Type: Freeware
Platforms: Windows, macOS, Android, and Linux
FDM (Free Download Manager) can give IDM a run for its money when it comes to providing an expedited downloading experience. The ability to organize downloads properly is the centerpiece of this internet download manager, allowing you to download even enormous files quickly and without problems.
It also allows you to resume broken downloads and manage file priority for torrents, which is another advantage in terms of proficiency. Another characteristic that distinguishes it from IDM is its ability to process media files in a number of formats, which could be useful if you frequently deal with large amounts of media files.
Not only that, but FDM is compatible with a wide range of operating systems and browsers, including Google Chrome, Mozilla Firefox, Microsoft Edge, Internet Explorer, and Safari.
Key Features of FDM:
BitTorrent support
Enhanced audio/video files support
Download acceleration
Resuming broken downloads
Smart file management and powerful scheduler
Adjusting traffic usage
Also, Read: Free Photo Editing Software For PC in 2021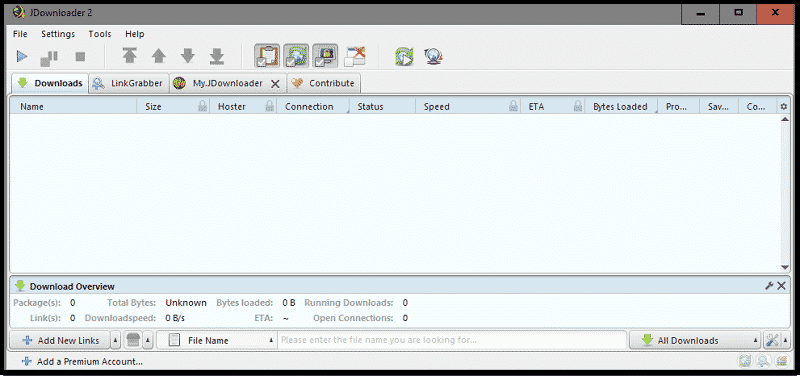 Type: Free and Open-Source
Platforms: Windows, macOS, Android, Linux, and Java
JDownloader 2 is a free download manager with open-sourced components. When it comes to features, JDownloader has the majority of the ones found in IDM. You can, for example, resume downloads, set bandwidth limits, and apply themes to your downloads. JDownloader 2, like IDM, has multilingual support.
JDownloader, in addition to its similarities to IDM, can also solve various CAPTCHAs on its own. When you visit a site that requires you to answer a CAPTCHA before receiving a download link,
JDownloader will automatically solve it for you and begin the download immediately. JDownloader is available for download not only on Windows, but also on Linux, Mac, and any other Java-based operating system. It can be used as one of the best free IDM alternatives in different platforms
Key Features of JDownloader 2:
Resume downloads
Set bandwidth limitations
auto-extract archives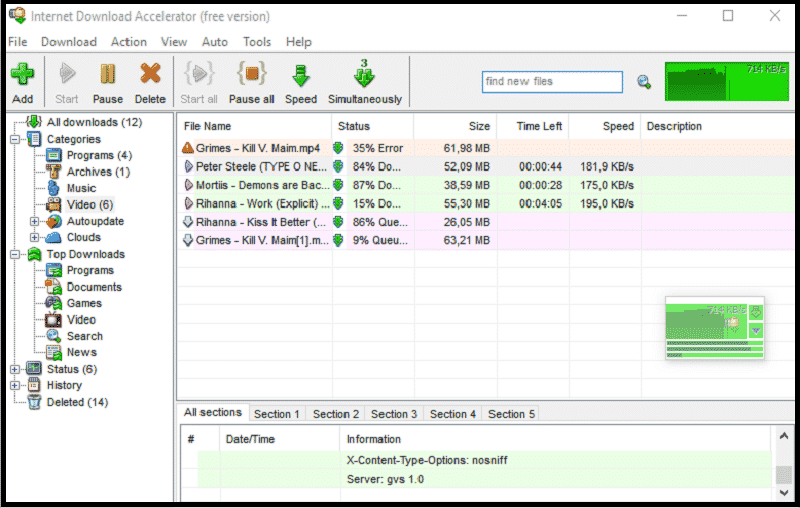 Type: Free and Open-Source
Platforms: Windows
One of my personal favorites on this list is Internet Download Accelerator. It is quite similar to IDM and is still free. It has many features including scheduled downloading, language support, video, and MP3 downloading, expedited downloading up to 5 times, and themes.
You can use it as often as you like for personal use, but if you want to use it for commercial purposes, you must purchase the Pro version, which costs $9.95 for a single user. You may remove the advertising and gain access to additional tools such as download speed control, FTP explorer, and site manager with this pro edition.
Key Features of Internet Download Accelerator:
FTP Explorer
Download scheduler
Download speed control and automatic mode.
IDA Bar – a toolbar for Internet Explorer and Firefox.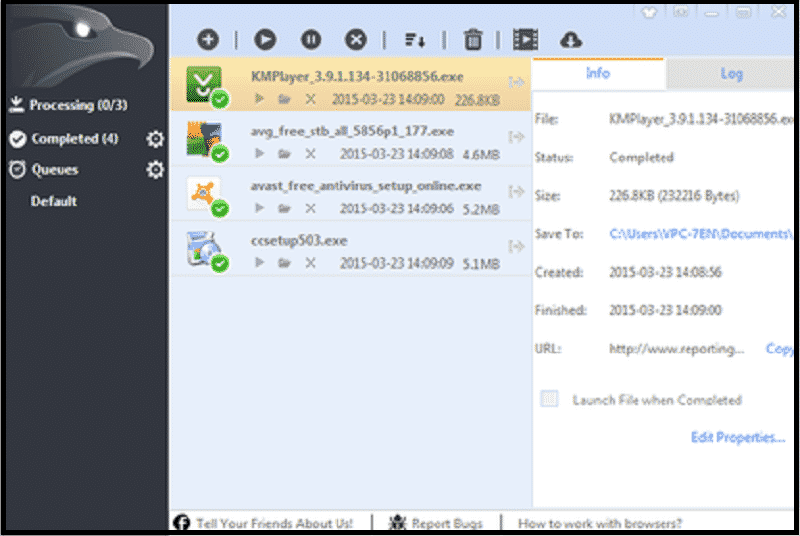 Type: Free and Open-Source
Platforms: Windows
EagleGet is a small download manager that runs on Windows. Scheduled downloads, increased download speeds (up to 6 times), applying themes, establishing speed limitations, and browser integration are all capabilities similar to IDM. EagleGet, unlike IDM, does not require an additional antivirus program on your computer and comes equipped with its own malware scanner.
EagleGet download manager can even reactivate expired download links without having to start over. You can also import your download list from any other download manager into EagleGet, so if you're switching from IDM, you can quickly transfer all of your pending downloads to this free software. Personally, I like it because of how light it is and how simple it is to operate.
Key Features of EagleGet:
Direct downloads
Auto-categorize
Virus check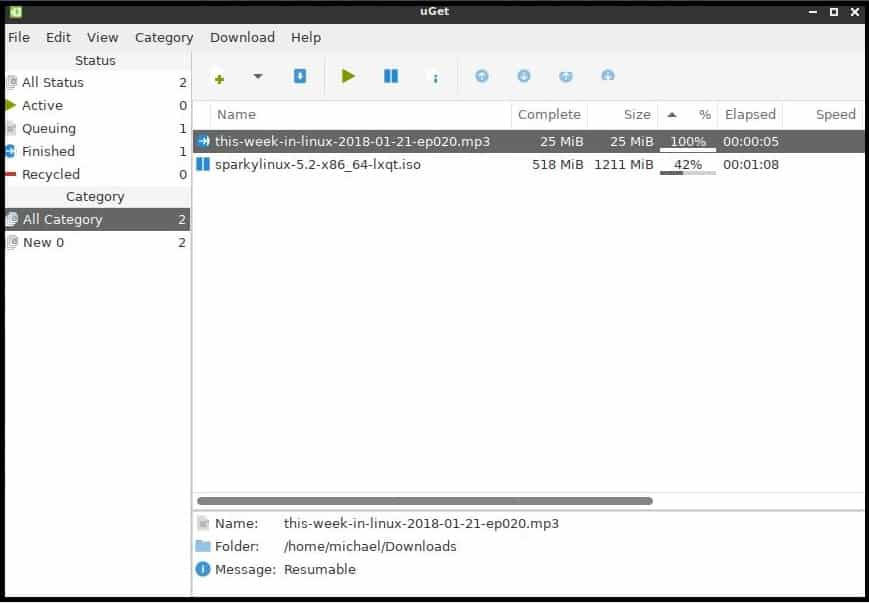 Type: Free and Open-Source
Platforms: Windows, Linux, Android, and BSD
The uGet Download Manager project began in 2003 as a free open-source project. It is a lightweight application that has all of the basic download management functions and is accessible on a variety of platforms.
It contains the same features as IDM, including the ability to download several files at once, resume interrupted downloads, and schedule downloads.
Key Features of uGet Download Manager:
Multiple downloads at the same time
Resume downloads
Schedule downloads
You can be confident in its security because its source code is hosted on SourceForge.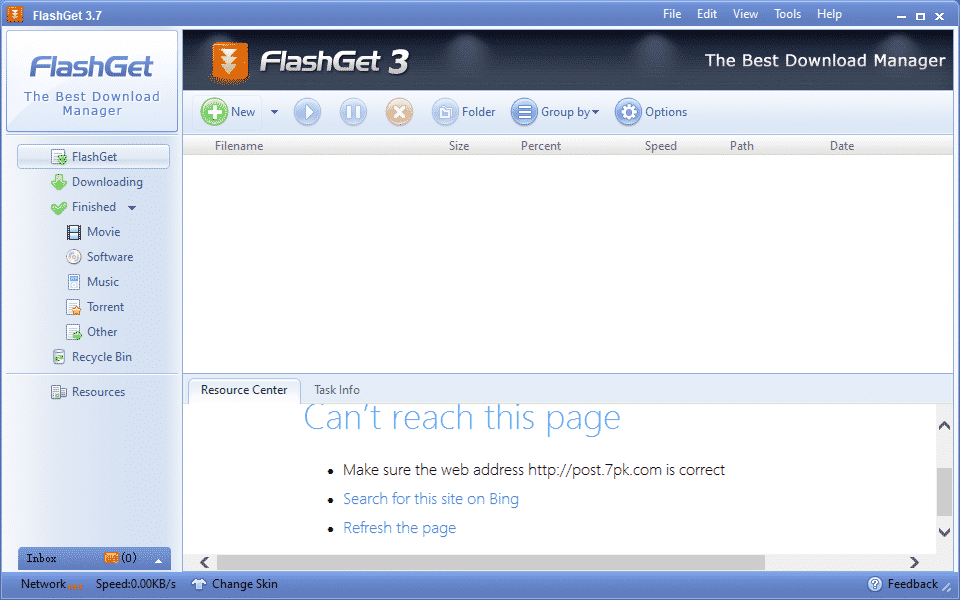 Type: Free and Open-Source
Platforms: Windows
FlashGet is a lightning-fast download manager that can expedite your downloads by up to ten times the speed of IDM. It has some similarities to IDM in that it allows you to establish infinite download categories and can automatically launch your antivirus program after a download is completed.
FlashGet also includes a built-in offline reader. It is one of the main contenders for being the dominant IDM option due to its browser integration.
Key Features of FlashGet:
Multiple downloads
Resume downloads