Every 30 days, you can change your Riot Games ID and username for free. However, updating your ID might be a little hard. After entering into your official Riot Games ID, you can update your Riot Games ID and username on the official riotgames.com account page.
You can either follow our instructions mentioned below or file a ticket to the support team, who will take care of your request. Both ways work, however changing your name in Valorant might take up to a day or longer, and changing your Riot Games ID and username yourself is easier.
How To Change Your Valorant ID
This is what you need to do to update your Riot Games username and ID. If needed, you may be asked to complete two-factor authentication or email verification during the procedure.
Put in your login details.
Check your email if the page asks for id verification.
Enter the one-time authentication code from your email if required.
Click on Riot ID on the menu.
Click on the pencil icon to edit your username.
Choose your new name.
Click on Save.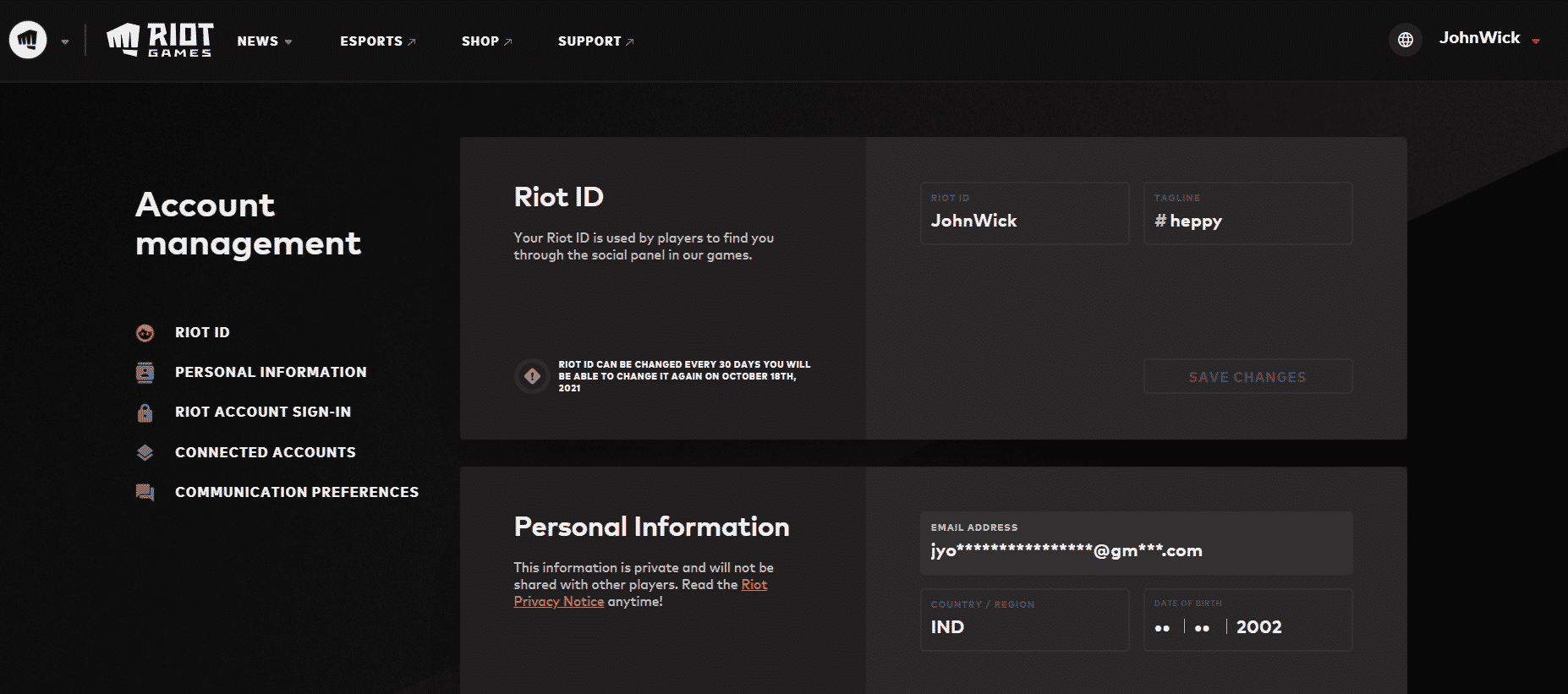 You may modify your associated accounts, and change your email, and account password from the same menu. Once the 30-day cooldown period has passed, you should be able to alter your Riot Games ID and username again. If your account is tagged as offensive, Riot will give you a new name and all cooldowns will be disabled.
Where Can You Get Your Riot ID?
If you forgot where you signed up for a new Riot ID, you may log in to the game and it will be a mix of your name, a hashtag, and some digits. Some IDs do not utilize numbers and instead use your region to identify you.
For instance, your ID may be JohnWick#heppy. You may alter your name in Valorant via the official website once you have your ID ready. Riot's name change service is unique in that it allows you to alter both your display name and your hashtag. You can also request region transfers, which will alter the hashtag or code number.
The name change service is free of charge. However, there is a fee to alter your Summoner name in League of Legends, which does not apply to other games.