Ready to launch a podcast? Even future hosts with the biggest plans will have to tackle a few tough problems before launching their show. Aside from finding reliable and affordable equipment, a host will need to choose a topic.
Research from Triton Digital found that 78% of Americans are now familiar with podcasting, with more weekly podcast listeners than Netflix viewers. On average, listeners switch between eight shows a week. This influx in the audience has led to a huge surge in podcast subjects and shows.
Finding a suitable topic can be difficult; narrowing down a solid idea is even more challenging. It helps to be an expert rather than an investigator, as audiences are looking for in-depth content to sink their teeth into—no matter how fringe the topic.
For example, some may consider poker to be too dry for audio, but it's included among diverse topics that attract listeners to new podcasts, alongside other niche topics like the origins of idioms and uncovered history.
Though the film, true crime, and current events tend to make for hardy podcast material, shows like Poker In The Ears and Revisionist History let listeners dive deep into a new subject and learn something new along the way.
Listeners for niche topics will be fewer in number, but often more engaged. Having a robust audience will take you farther—but only as far as a podcasting platform allows you to go. Have your setup, topic, and team ready to go?
All that's left to do is choose the hosting platform that's right for your project, which will connect you to the apps listeners prefer. Keep reading for five of the most reliable and affordable options in 2021.
Best Free Option: Speaker
Most platform subscriptions cost between $9.99 and $24.99 a month. Many platforms also have free solutions with limited features. Those on a budget will find Speaker is a wise option, as the platform prioritizes monetization (and it's got a free plan).
The site has a clean design, which makes it easy to use. Additionally, it allows distribution to all major podcast channels. Users can launch multiple podcasts or focus on building out one, while ad insertion tools make sponsorships a breeze.
For Starters: Podomatic
Podomatic allows beginner podcasters to dive into the world of creating, editing, and publishing shows. The site's simple dashboard is a one-stop shop for recording, uploading, and promoting podcasts.
Podomatic has all the basics covered: it allows for social sharing, crowdsourcing via Patreon and Advertisecast, website-building, and even have their own mobile app live. Beginners can also look into Buzzsprout (discussed below).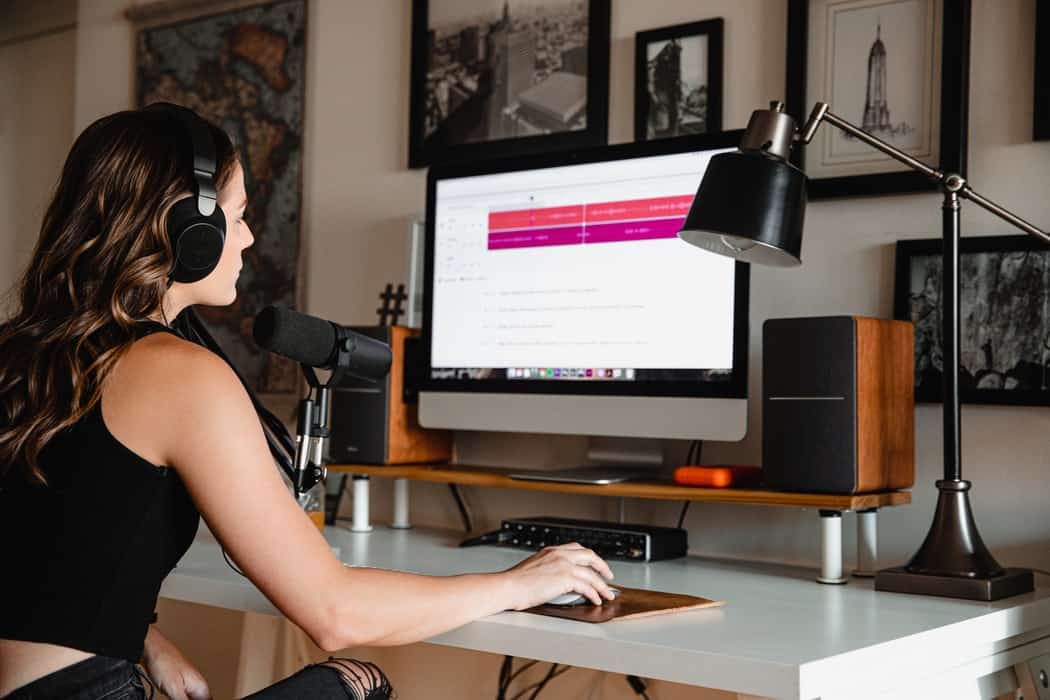 For Multiple Shows: Transistor
For those looking to build out multiple shows over the course of their career, a Transistor is a great option. Hosting plans cover a range of features, which makes expanding a successful show easy via one account.
The company focuses on building out brands, with tools that make adding and managing team members simple. The platform also has a unique private podcasting page, which allows you to host invite-only shows.
Advanced Options: Captivate
Captivate is great for a variety of podcasting solutions. First, the platform emphasizes growing an audience, which makes it a great choice for beginners. Second, Captivate delivers on analytics without sacrificing clean, simple design. Third, they offer built-in CTAs.
Though there is a range of features to sink your teeth into, Captivate's performance stats will go the mile in helping you round out your show. Its tools can be used to create sponsorship kits, highlight episodes, complete batch uploads, and more.
Usability: Buzzsprout
Buzzsprout is a solid option for podcasters of all stripes. The platform was designed with beginners in mind, but its advanced features (which are constantly updating) allow for plenty of freedom for more seasoned creators.
Some of its most useful tools are transcription integration, sound mastering, embedded playing, affiliate marketing, and a built-in text editor for show notes. Aren't sure where to start as a host? You won't go wrong with Buzzsprout.