For non-tech individuals, it might be tricky to work with a website coder or developer. That's because the professionals use phrases such as Java, HTML, and CSS. And these would mean little to nothing to the business owners.
Website coders take up the task of developing, maintaining, updating, and customizing sites through the use of different programming languages. Typically, they work under webmasters as part of design or support teams.
They provide their services to government agencies, schools, businesses, and various other organizations. These experts are adept at using different programming languages for writing codes and creating appealing designs.
The majority of business owners do not understand a single word about web designing and development. But a bit of knowledge in this field is important if you want to redesign their sites. Most importantly, they must know how coders can help in customizing their redesigned sites.
1. Coders Tailor Websites to Fit the Exclusive Requirements of the Owners
With business models growing and evolving on a very wide scale, standing way above the competition for the businesses requires taking those extra steps for making their websites shine. The process involves using technology solutions to meet the company's exclusive requirements.
It even involves coming up with a functional and attractive website design that stands out from the others. All this and more can efficiently be delivered by coders hired at Toptal. Professional coders know that the visual appeal of a site can be assessed within just 50 milliseconds.
And they have the caliber of using this time for creating websites that make the best of impressions.
2. Creative Coders Create Customized Websites
Creative coders understand the importance of developing technologies that ideally suit the targeted visitors of their clients. Hence, they offer design solutions that the visitors have never seen before.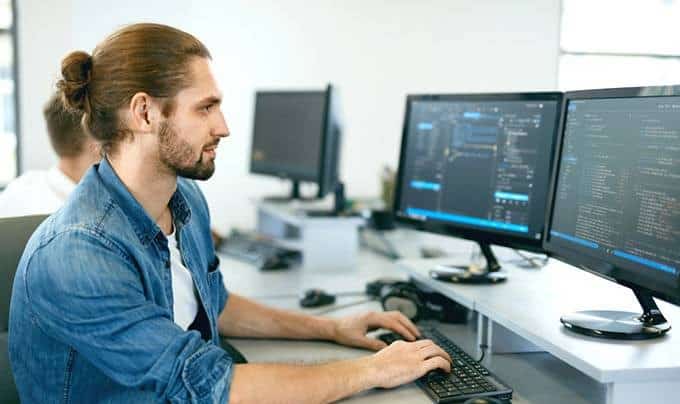 Innovative website developers can help companies address their website design, communications, and client-facing or internal requirements through the use of custom development technologies tailored to their business.
3. Coders Are Well Aware of the Important Elements of Customized Sites
Creating a customized site does not specifically mean creating a site from scratch. Business owners generally refrain from going for customized sites. That's because they think such sites can be expensive and will take longer to build.
Nevertheless, the reality is that modern-day coders work on modular models. They specialize in developing customized sites and understanding and implementing re-use models to their coding approaches and practices.
4. Redesigning Brand New Sites Gets Easy with the Right Coders
Now, there are several reasons to redesign brand-new sites. These include new graphics, new designs, and an updated feel and look. But most importantly, it comes as a scope to address all those things that might have gone wrong with the previous design.
Coders take website redesigning and customization as opportunities for their clients to get bonus rankings from the major search engines for being completely mobile-friendly; fixing all SEO-related problems; bringing their company into a new age, and updating their messaging.
You have indeed been serving the market for several years. But do not forget that your business will have new customers coming in time and again. The site visitors of these modern times are tech-savvy millennials.
They have completely varied expectations in regard to how a website should service and work. They are not the same as the old, long-term users. So, it works to find coders with the proper knowledge to get your site updated and to help you stay competitive.
5. Responsive Website Designing is What You Can Expect
Mobile responsiveness is all around these days! Businesses think that they know everything about what a mobile responsive site means.
But they hardly understand the consequences of not having one. And even worse, the consequences of having one that is not designed in the right way.
Having a mobile responsive website means your website template will adjust and shift graphics, navigation, and content automatically around based on the device on which it is viewed. This can be a desktop, mobile phone, or tablet.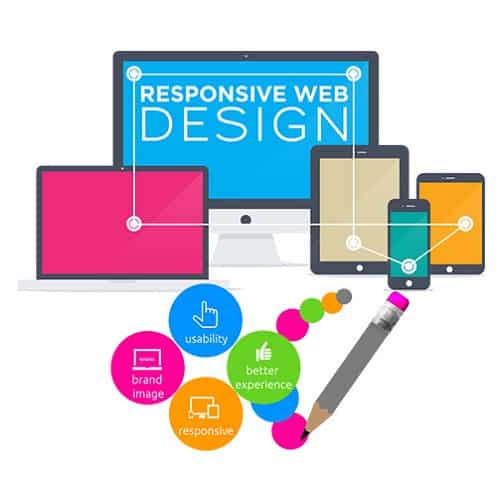 Many site owners get their sites fixed to be mobile responsive. But they make the blunder of keeping the old site and even working on it. Here the problem is that Google's web crawlers can now determine whether a site is completely mobile responsive or not.
So, updating and maintaining the old site no longer works for the site owners. Perhaps, their sites are penalized in their rankings. This is where coders with their site customization abilities come in.
They are not just good at creating mobile-friendly sites but even sites that help clients in getting double the competitor's traffic while enjoying ranking visibility at the same time. The coders you get from ValueCoders will help you achieve your targets within the least time possible.
6. Help with Front-End Customized Site Development
Front-end site development generally includes the functional components that the visitors on the site interact with. These include slide-out menus and image carousels. These elements, when well-built and carefully thought-out, can serve as top-quality content cornerstones.
Performance-oriented, experienced, and well-qualified coders provide custom-fit front-end functional elements. The functional components are built right from scratch. They are not just exceptionally easy to take care of and expand on but are also stable and reliable at the same time.
Coders help their clients by creating customized online solutions. They are up for all challenges starting from boosting existing applications or structuring enterprise applications. They have their focus on the specific objectives and requirements of their clients and thus deliver the best results.
The Takeaway
Top-quality, experienced, and qualified coders will always have their focus on tailoring websites in a way that meets the requirements of the customers. They fine-tune the sites in the best way possible while minimizing costs at the same time.
The customized website development solutions provided by coders extend to features like CRM integration, ERP integration, customer portals, web design, quote request applications, SEO functionalities, and supply chain management. They can probably develop everything that a business requires!
One word of caution here- coders are an important part of business procedures in IT companies. Hence, they must possess good skills and must be profitable to the companies they are working for. So, choose your coders wisely!