Movies are one of the best sources to break the boredom for most people in today's time. In fact, a good film can shake off the tiredness of your busy day. Thanks to the continuous advancement of technology, there are now numerous ways to watch your favorite movies even without going out and grab a ticket in cinemas.
Movie Streaming Apps For Android
In line with this, there's a massive number of mobile apps you can download and stream movies on the go. With that, here's a list of the movie apps for Android that will let you watch your favorite movies right in the palm of your hands.
1. PopcornFlix
PopcornFlix is one of the leading apps to watch full-length movies on your android phone. In fact, it's one of the most liked and used app by a massive number of users. This movie app is absolutely free, so you don't have to spend even a single cent just to stream your favorite TV shows and movies.
Moreover, new titles are covered frequently in different genres. You can find romance, action, horror, sci-fi, and comedy Hollywood films. PopcornFlix is also available on most streaming devices and in the web browser.  Beyond that, navigating the menu of this free streaming app is easy. It also includes new arrival section so you will be updated on the latest releases.
2. SnagFilms
SnagFilms is another leading movie app that will let you stream movies on Android phone. Aside from allowing you to enjoy your favorite movies on your device, this app also allows you to share movie suggestions on social media channels.  Furthermore, the interface of SnagFilms is sleek, modern, and very functional. Its main menu featured the latest movies and relevant categories.
In addition, most titles available in this free movie streaming app can be watched in either 720p or 1080p. However, buffer problems are common in higher qualities and fast forwarding the film may cause some issues that will force you to refresh the page and start the movie from the beginning. But if you really want to fast forward a film, you should choose one with a lower quality then revert it to a higher quality.
3. Kodi
If you're looking for a movie streaming app that will let you watch movies and TV shows through your phone, Kodi will be one of the best options. Aside from your favorite films, this free app also allows you to enjoy music, sports, and viral videos.
However, the installation process of Kodi is a bit time-consuming. So if you want to enjoy the features of this movie streaming app, you should set a small amount of your time to setup Kodi on your android mobile phone.
4. Viewster
Viewster is one of the best movie streaming apps available today. It's absolutely free and can be installed in iOs and Android phones. Aside from that, this movie also allows users to read blogs besides streaming TV shows and the latest movies. Additionally, the videos and blogs on Viewster's library are more on anime. So if it's your preference, then this app is the best for you.
Moreover, this free movie streaming app allows the user to browse channels. They can browse into three categories: trending, most recent, and all. Furthermore, the organized interface of Viewster makes it convenient to stream whatever popular at the moment.
5. PlayView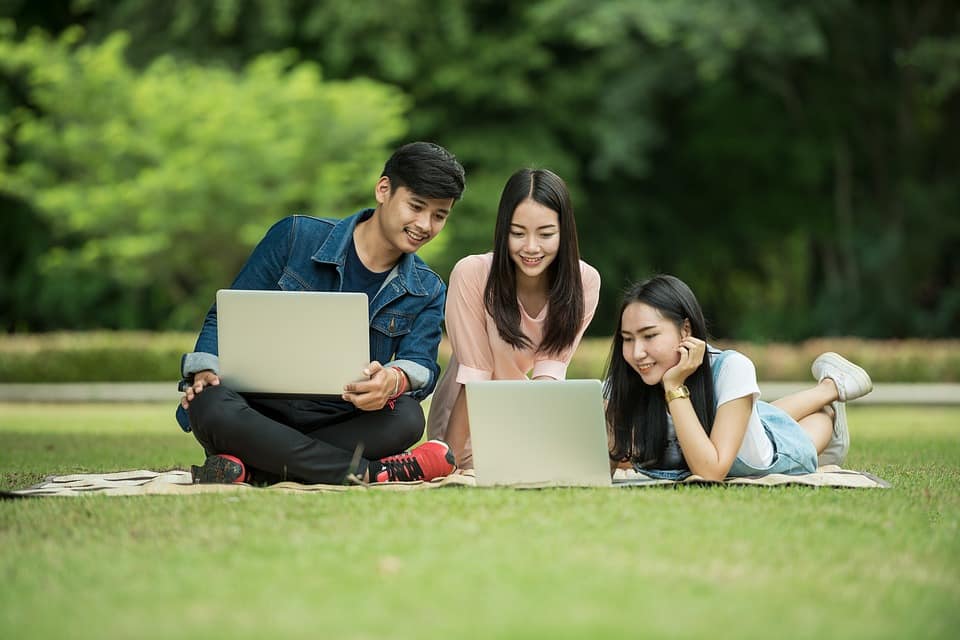 Image Source
PlayView is another free movie streaming app that will let you watch different genres of movies through your android mobile phone. The best thing about this movie app is that it will allow you to select the movie quality for better streaming.
In addition, you can also enjoy streaming in PlayView through your television if you have chromecast. With that, you can relax and watch your favorite videos and films with a bigger screen in the comfort of your home.
6. Crackle
If you're looking for a movie streaming app that is entirely free and available in iOs, Android, and Windows, Sony Network's Crackle is what you are looking for. Its interface is very user-friendly and intuitive.
Because of that, it became one of the most famous movie apps, with more than 25 million users. These users enjoy streaming TV shows and movies in different sections. They can also choose videos and films from what's currently featured that are listed on the Crackle's main page.
When it comes to its library, Crackle is featuring classic films from the '60s up to the latest movies of the current time. Beyond that, this movie streaming app allows you to save your favorite TV shows and films. It will also let you pause your movie on one device, and you can resume watching it on another without missing any scene.
7. Pluto TV
Pluto TV app lets you enjoy more than 100 live channels that play movies and TV shows 24 hours a day. When you download this movie streaming app to your device, it enables you to stream your favorite movies and most awaited TV shows in its best quality.
Furthermore, Pluto TV also includes channels from giant studios such as NBC and CBS. Besides watching live television and thousands of cool movies, you can also stream TV series on demand and sports programs.
8. Tubi TV
Another excellent movie streaming app that will let you watch movies and TV shows on the go is the Tubi TV. This app sorts their contents into different categories, so it's easier to find the titles of your favorite films and programs. Aside from that, you can also create your own queue to save videos and watch it later.
Furthermore, Tubi TV provides different genres, including Korean dramas, the latest Hollywood films, British TV series, and animes. The great thing about this streaming app is that it offers major blockbuster titles that are rarely available to stream for free.
Takeaway
Aside from legal streaming services and famous sites like Netflix and Youtube, the movie streaming app listed above can also let you watch your favorite movies online through your Android phone for free. Thanks to technology, it's now possible to spend our leisure time watching movies in the comfort of our home.