WhatsApp has become one of the most used and daily apps for many of us. We wrote these best tricks to bring the most from WhatsApp. Read the 10 tricks and share your thoughts in the comments section below.
Best WhatsApp Tricks
1. Delete Sent Messages
One of the best and amazing tricks in WhatsApp is deleting messages for all. If you send any message or photo or voice record or file by mistake to the wrong person or wrong message you can instantly delete the message.  WhatsApp has been updated with this cool feature making lives easy.
As on the date when this article was written the Time limit to delete the message to all is 1 hour, 8 minutes, and 16 seconds, if you want to delete the message you have to delete it within the time limit, or else the message cannot be deleted.
How to delete?
When you long press on the message you sent you to click on the delete option then you will "Delete for me" and "Delete for everyone". Click on "Delete for everyone" The message will be deleted, but it will show "You deleted this message" in the chat.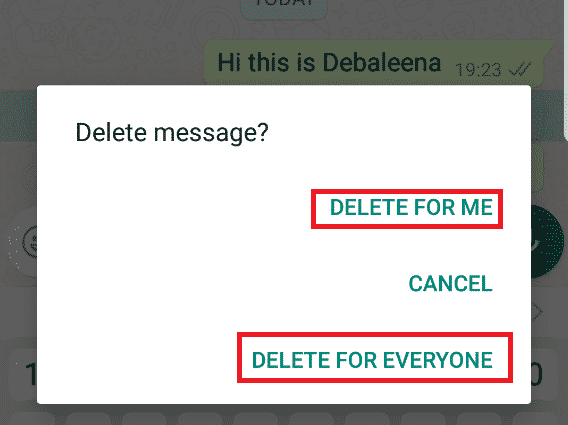 2. Send Money Instantly
You can send money to any of your WhatsApp contacts using UPI instantly. What you need to do is set up your payments option in your WhatsApp account.
Once you create your Payments account. Simply open the contact whom do you want to send money to and Click on the attachments option. Next, you will see the Payment option click on it. Enter the desired amount you want to send, next enter the UPI PIN and the money will be sent from your bank account.
Please note that the other receiver must also have to set up their UPI account in order to receive and make a successful transaction.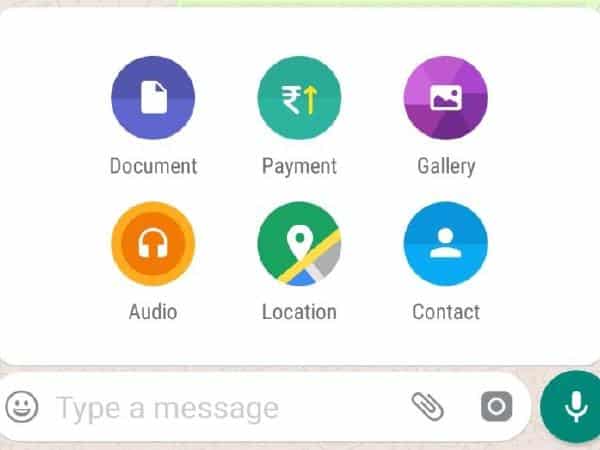 3. Check Group or Contact Storage
We usually receive a lot of photos and videos from groups or from our friends. Those photos and videos increase your WhatsApp storage size at one point we don't know which contact has sent the most media.
In WhatsApp, we have an option to check which contact or group has sent you the most media. To check, Go to
Settings —-> Data and storage usage —-> Storage usage
You can find the contacts and groups who have been sending you media and can delete or clear the media if you want to save the storage.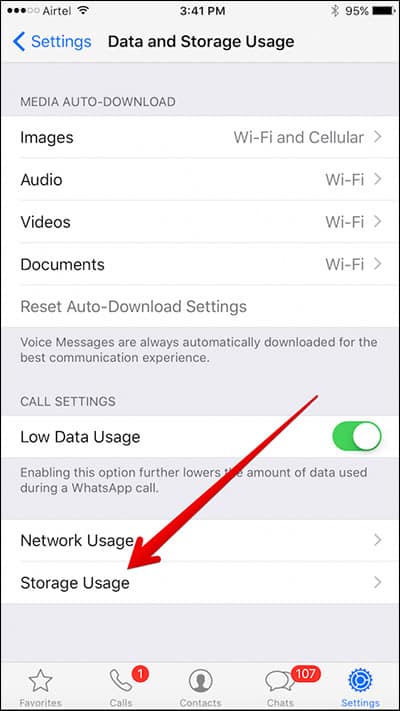 Also, read: How to use two WhatsApp accounts on your Android device
4. View and Export Your WhatsApp Data
WhatsApp has rolled a new update that allows downloading and exporting your WhatsApp user data. To download your own WhatsApp data
Go to Settings —> Account —-> Request account info and tap on the "Request Report" button.
Once you request the reports it might take 3 days to access and export their report. You will get an 'Export Report' option once the file is ready.
5. Share Live Location
WhatsApp allows users to share their live location with their friends and family. This feature helps to reach the destination of your friends or family or know where they are. To share your live location,
Open the chat of your friend and then click on the attachments option. Then, click on the "Location" option. There is an option to share your live location. Click on, then select the time duration for how many minutes or hours you want to share your location.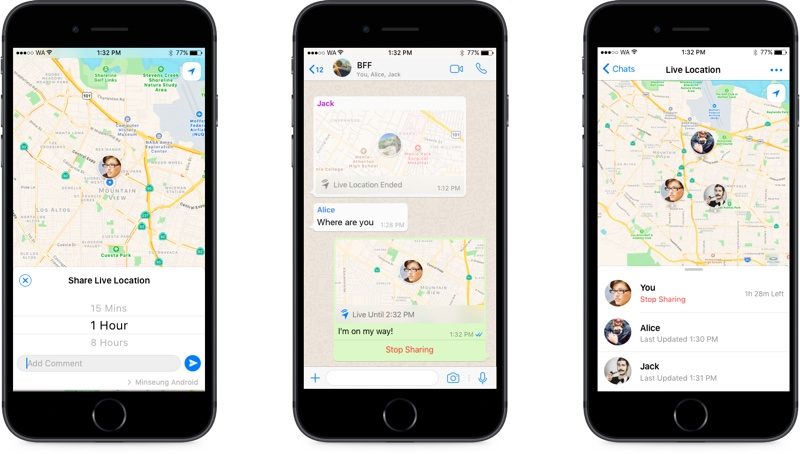 6. Record Long Audio Messages Hands-free
You probably know how to record audio messages, but ever wondered how to record long audio messages without holding the record option for too long. To record long audio messages without holding too long just,
Click and hold on the record button for a few seconds, a lock symbol will appear. Once the lock symbol is appeared just slide up your finger towards the lock.
Now WhatsApp records without having to hold the record option.
7. Privately Broadcast Messages to Multiple Contacts
With the Broadcast option, you can send the same message to multiple contacts separately. To use this option,
Click on the three-dot menu at the top right and select "New broadcast". Then, select the contacts you want to send the same message privately. This is similar to creating a WhatsApp group, but in Broadcast, the message delivers to the contacts privately and separately as a normal conversation.
8. Change Your WhatsApp Number
WhatsApp has one flexible feature to change your Whatsapp Number without losing your WhatsApp Data, Simply.
Go to Settings —-> Account —-> Change Number, and then enter your old phone number first and then your new phone number and click on next.
Follow the verification process and your WhatsApp number is changed without losing your data.
9. Stop Group Members From Changing Group Title and Photo
Have that one friend who always keeps changing Group Photos and Title. To restrict people from changing the group name and photos,
Click on the group's name and then tap on "Group settings". Click on the "Edit group info" button and you will find "Only admin", select and save it.
10. WhatsApp Business App
If you own a business whether it is small or big or planning to start, WhatsApp business is definitely the app you must install. The app got released recently. WhatsApp business helps to connect customers easily and make your lives easy. Just install the app and register yourself and type your company details. One interesting feature about the WhatsApp business is instant replies to new customers you can set up instant replies to the new customers who message you for the first time.