What is an email address validation service?
Email validation plays a major role in what emails you or your clients and people on your mailing list receive. It is a system that determines exactly where an email is coming from in order to authenticate it. An example of how this works is your spam folder. If an email's source cannot be definitively verified, it will end up in the spam folder or maybe blocked which is known as a hard bounce. In worst-case scenarios, your entire email account may even be blocked by email providers. Suffice it to say, this has a negative impact on your online presence and reputation and could cost you, customers.
Email address validation services such as ZeroBounce are there to ensure that this does not happen to you or your company. They take care of your email list to guarantee delivery by concentrating on four main focal areas of email validation; an email bounce checker, spam trap and abuse email checker, A. I. email scoring, and a catch-all validation system, and an email address list append function.
1. Email bounce checker
ZeroBounce email address validation service keeps your email list in good condition by removing invalid addresses which boosts your emailing reputation. By removing these unwanted addresses, your list is clean and therefore you are perceived as a trustworthy source for emails to come from. This, in turn, reduces the bounce rate, meaning more of your emails not only go through but end up in the regular inbox instead of the spam folder. The lower the bounce rate, the more of your emails will be read.
2. Spam trap and abuse email checker
Spam traps are used mainly by internet service providers. They are email addresses that appear to be real but do not belong to real people. Their function is to identify spammers in order to block them, meaning that if your email falls victim to a spam trap, it may be blocked. Abuse emails come from email complainers or abusers and can also negatively affect your email verification. By removing these two types of email addresses from your list, your emailing reputation is protected.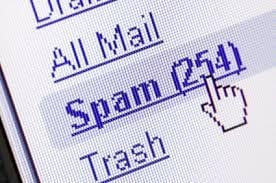 3. AI email scoring and catch-all validation system
This system uses artificial intelligence is used to rate the value of your emails. Email validity is scored according to the activity level to pinpoint risky emails based on their quality score. This gives you a better understanding of your email hygiene and saves you time and money.
4. Email address list append
This feature is there to add missing data regarding your email recipients. From basics such as name, age, and country to IP address, having more details about who receives your emails helps you know your audience better.
These four systems of email address validation work incredibly well to improve your email ratings and reduce your bounce rate. This is particularly important in email marketing, as you want to reach the largest possible target audience.
DeBounce 
DeBounce is an email verification and email validation service that operates according to GDPR standards. They do a wide range of email checks such as syntax, spam-traps, bounce, catchall, disposable to verify and validate emails. Here are some key features of DeBounce:
1. Bulk Email Validation
2. Email Validation API
3. List Monitoring
4. Lead Finder
5. Data Enrichment
6. WordPress Email Validation
7. JavaScript Email Validation Widget for Forms