A learning resource from the space of Google is always an excitement for students and its users. Recently, it has released Machine learning crash course for free with the intention that everyone should know about the next wave of technologies. Today, Google has launched another gamified coding app called 'Grasshopper'. Google's in-house start-up incubator Area 120 has become a home for the mobile app 'Grasshopper'. Previously, Uptime and Supersonic apps were developed here.
However, the app Grasshopper is developed by a team of Google employees and it's available for both Android and iOS. It is a gamified app that consists of coding games and a lot of fun.
More about the 'Grasshopper' app
Coming to the app, it teaches the basics programming by solving simple challenges and answering quiz questions. The app is stunning and seamless that is suitable for anyone who is willing to learn. This beautifully designed app will help you learn to program very soon.
The mobile application is named after programming pioneer Grace hopper which designed for learning code in a fun way. At the moment it includes three sets of lessons(functions, using variables, and objects) with the animations.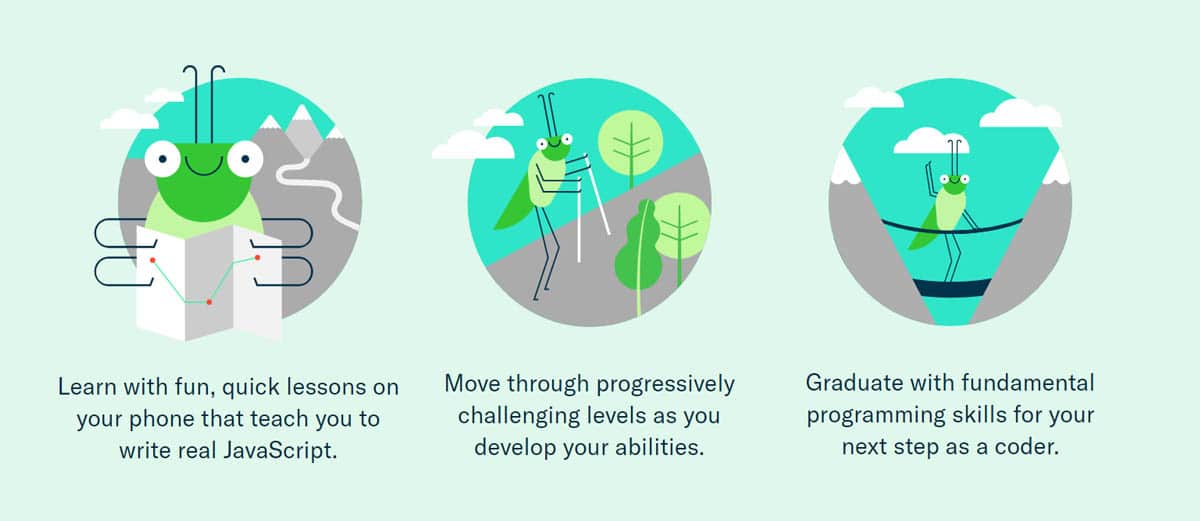 This app is the best way to connect with coding in the form of games and challenges. It also notifies the users daily to complete challenges and quiz this help to spend few minutes on the coding regularly.
Also read: 5 Best Websites By Google for Programmers and Developers
Every time after completing the content on the Grasshopper app, it recommends users to take Coursera classes to upgrade their skill in Javascript, HTML, CSS, Algorithms, and web design. You need to pay the fee for this courses. Not only this, you can also learn from the alternative courses offered by edx and FreeCodeCamp for free.
Don't waste time to learn code – take initiative, get Grasshopper here on Google Play & iTunes.
Image credits: google play and grasshopper website.