Choosing the right website hosting service is a critical decision that can greatly impact the success of your website. In this article, we will delve into the comparison between Hostinger and Bluehost, two prominent players in the web hosting industry. By evaluating their services, pricing, maintenance, and other key factors, we aim to provide you with valuable insights to make an informed decision.
Whether you're a beginner launching your first website or a seasoned professional seeking to migrate to a new hosting provider, this comprehensive comparison will help you determine which service is the better fit for your needs.
1. Service Offered: Exploring Hosting Options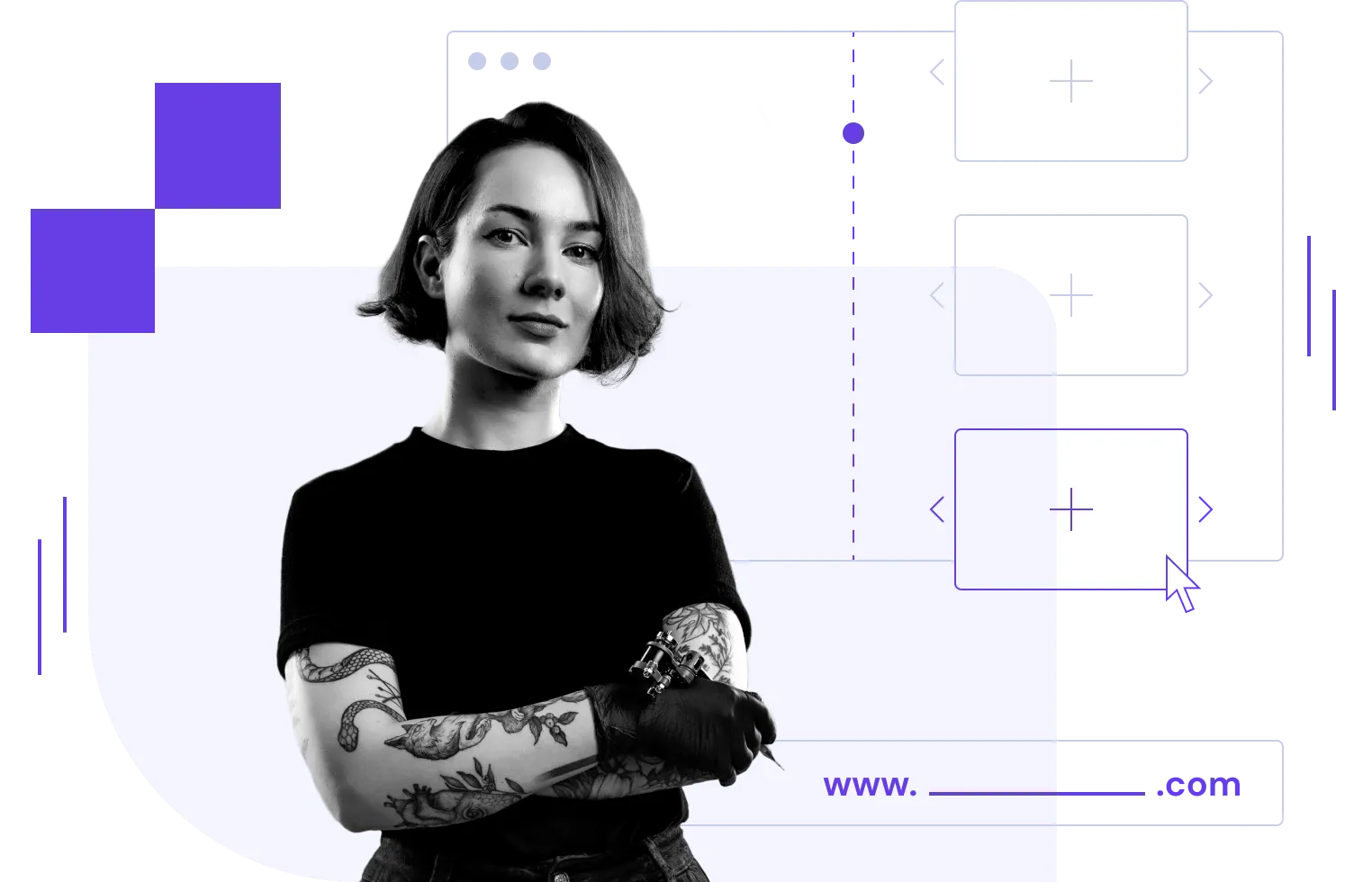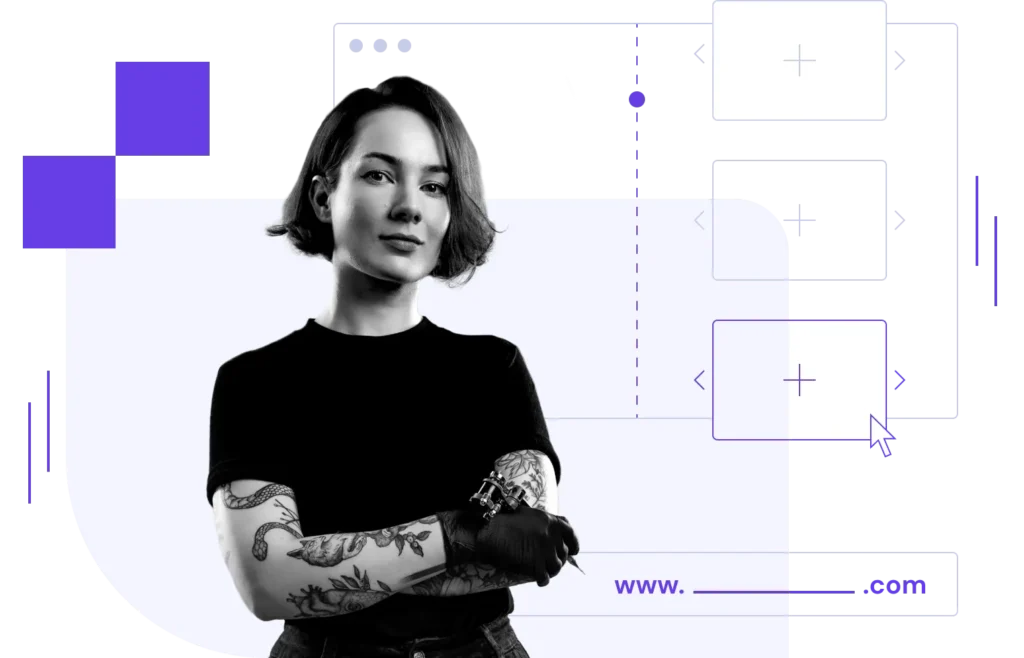 Hostinger and Bluehost both offer a range of hosting options to cater to diverse requirements. Hostinger provides shared hosting, VPS hosting, and cloud hosting solutions. Their shared hosting plans are known for their affordability, while their VPS and cloud hosting plans offer greater scalability and resources for more demanding websites.
Bluehost, on the other hand, specializes in shared hosting, WordPress hosting, VPS hosting, and dedicated server solutions. Their shared hosting plans are optimized for WordPress, making them an excellent choice for WordPress websites. Bluehost also offers managed WordPress hosting plans with additional features and performance enhancements.
2. Pricing: Comparing Value for Money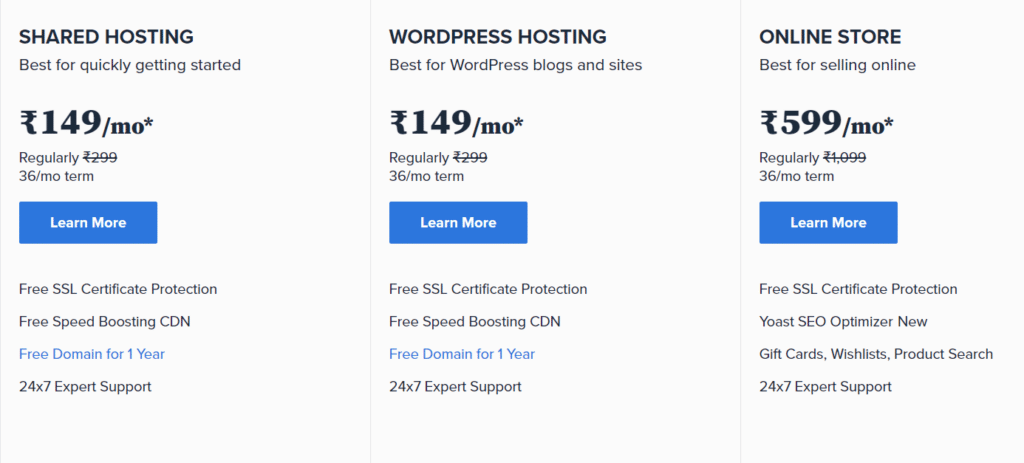 When it comes to pricing, both Hostinger and Bluehost offer competitive options but with slightly different approaches. Hostinger is well-known for its budget-friendly hosting plans. Their shared hosting plans start at very affordable rates, making them an attractive choice for those on a tight budget. Additionally, Hostinger often runs promotional offers and discounts, providing even more value for money.
Bluehost, while not as inexpensive as Hostinger, offers reliable hosting at reasonable prices. Their shared hosting plans are competitively priced and include a range of features. Bluehost also provides occasional discounts, allowing users to save on their hosting expenses.
3. Performance and Reliability
In terms of performance and reliability, both Hostinger and Bluehost have strong track records. Hostinger prides itself on its optimized servers, solid-state drives (SSDs) for faster loading times, and advanced caching mechanisms. Their servers are spread across data centers worldwide, ensuring low latency and improved website performance.
Bluehost boasts high uptime rates, guaranteeing that your website remains accessible to visitors. They invest in cutting-edge technologies, including solid-state drives, to provide faster website loading speeds. Bluehost also employs robust security measures to protect against potential threats and ensure data integrity.
4. User-Friendly Interface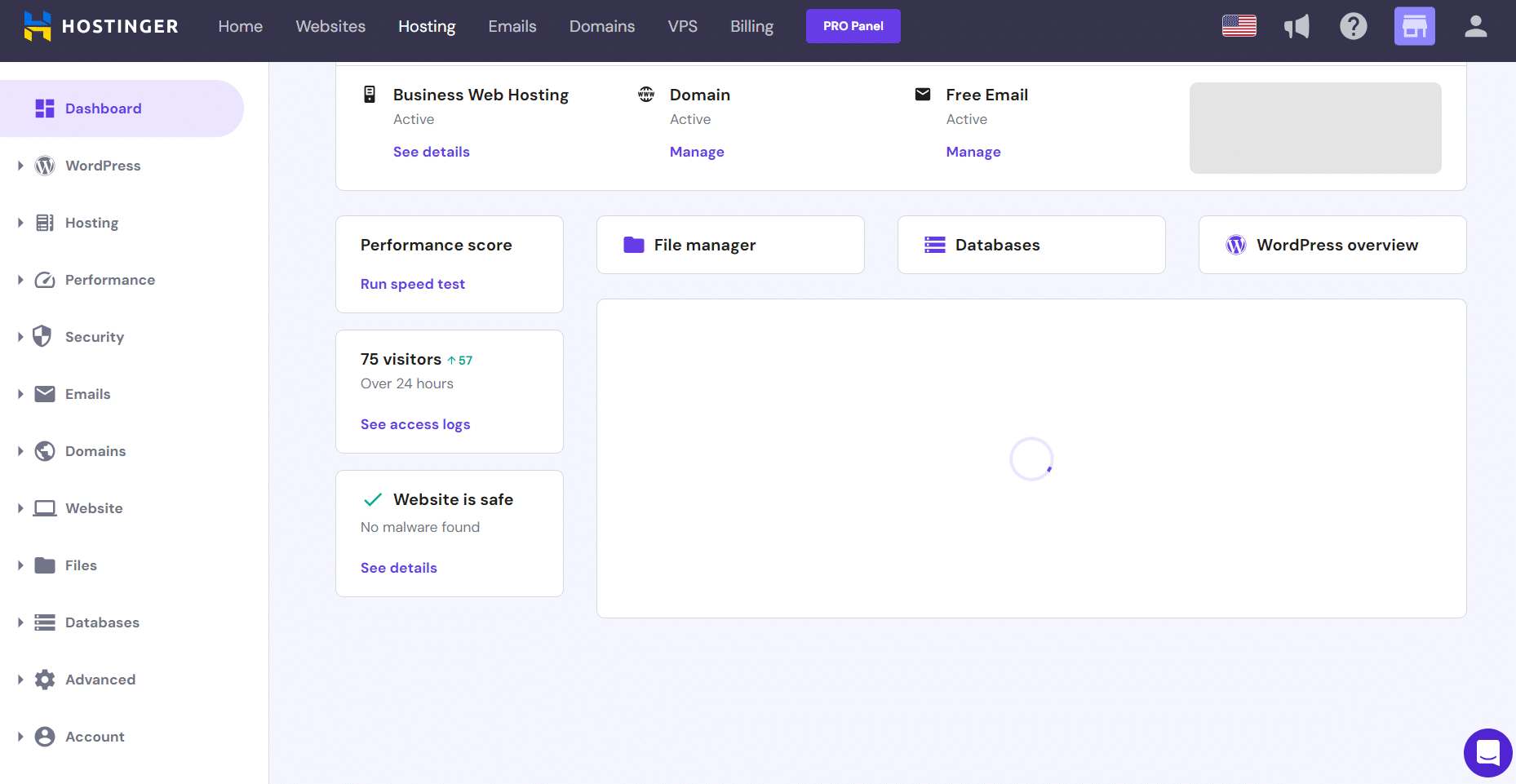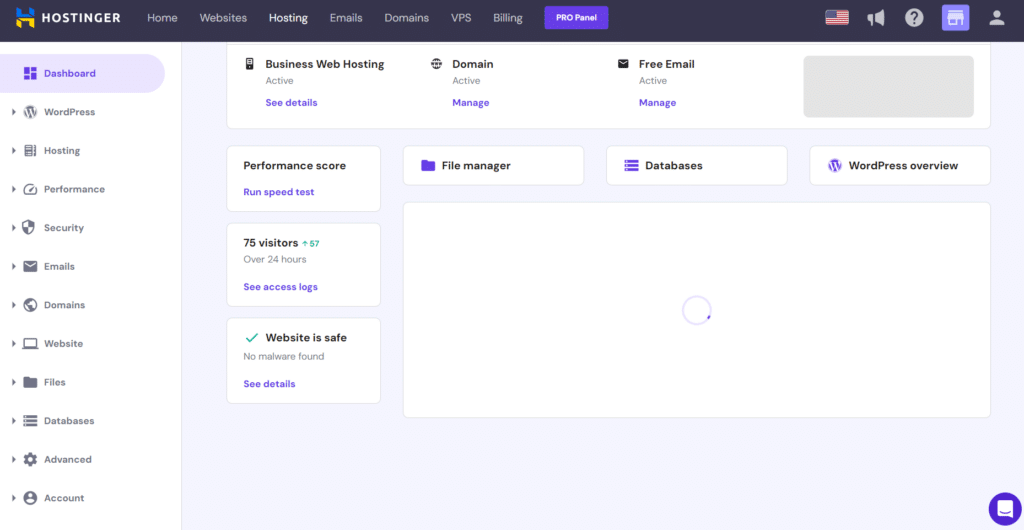 For users seeking a user-friendly interface, both Hostinger and Bluehost offer intuitive control panels to manage websites effectively. Hostinger provides a custom control panel called hPanel, which is designed to simplify navigation and offer a streamlined user experience. It includes essential features and tools for managing domains, emails, databases, and more.
Bluehost utilizes the industry-standard cPanel, a popular control panel known for its user-friendly interface and comprehensive functionality. cPanel enables users to manage various aspects of their hosting account, such as domains, databases, email accounts, and file management, with ease.
5. Customer Support
When it comes to customer support, both Hostinger and Bluehost strive to provide reliable assistance to their users. Hostinger offers 24/7 live chat support, allowing users to quickly connect with a support representative for immediate assistance. They also provide a comprehensive knowledge base and tutorial materials to help users troubleshoot common issues independently.
Bluehost offers 24/7 customer support through various channels, including live chat, phone, and ticketing systems. Their support team is known for being responsive and knowledgeable, providing prompt solutions to user inquiries. Additionally, Bluehost maintains an extensive knowledge base and community forums to assist users with self-help resources.
6. Additional Features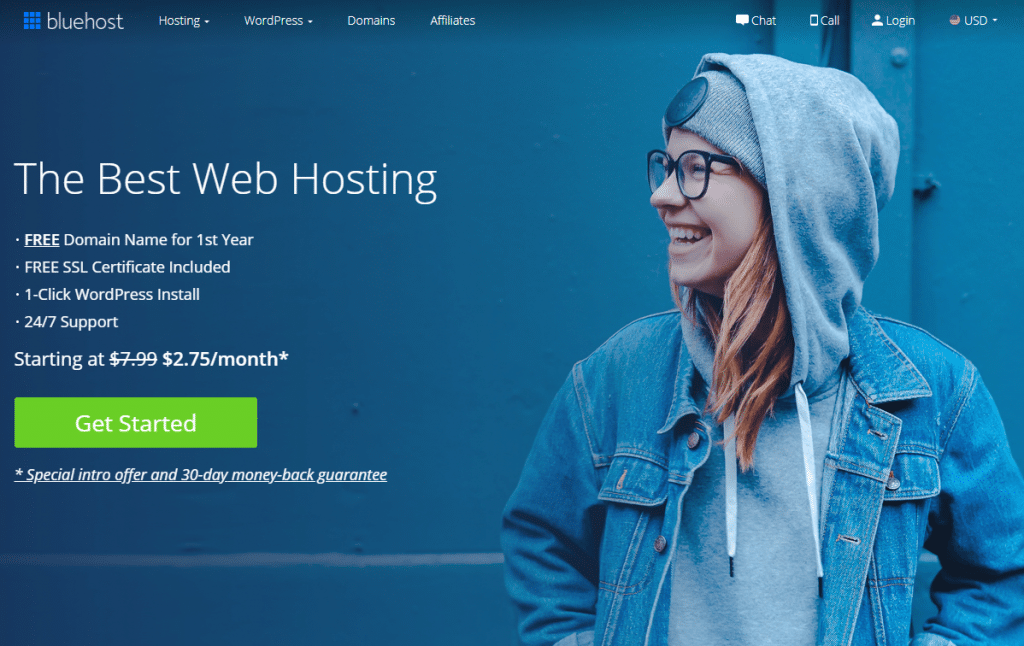 Hostinger and Bluehost offer additional features that may sway your decision based on your specific requirements. Hostinger provides a website builder tool, allowing users to create websites with ease, even without technical expertise. They also offer a free domain name for the first year with selected hosting plans.
Bluehost, as a WordPress-recommended hosting provider, offers seamless integration with the WordPress platform. They provide one-click WordPress installations, automatic updates, and specialized WordPress support. Bluehost also includes a free SSL certificate with its hosting plans to ensure secure communication between websites and visitors.
Conclusion
Choosing between Hostinger and Bluehost ultimately depends on your specific needs and priorities. Hostinger stands out with its affordable pricing, extensive hosting options, and user-friendly control panel. It is an excellent choice for budget-conscious individuals and beginners looking for reliable hosting services.
Bluehost, on the other hand, offers a range of hosting solutions, including specialized WordPress hosting. They prioritize performance, reliability, and exceptional customer support, making them a reliable choice for individuals and businesses seeking robust hosting services.
Both Hostinger and Bluehost have a robust portfolio in the domain of website hosting service. Consider factors such as your budget, website requirements, desired performance, and level of technical expertise when making your decision.