Do you know some of the best AI-powered music generators?  We're currently in the midst of an exciting era for Artificial Intelligence (AI) after years of development and gradual advancements. AI has been a concept for more than 70 years, but now we have incredible tools that make it accessible to everyone.
One such groundbreaking innovation is ChatGPT by OpenAI, which is leading the charge in this AI revolution. With ChatGPT, you can tap into the power of artificial intelligence through simple commands. It can generate a personalized diet plan, create a custom travel itinerary, or even help you write a captivating and error-free cover letter for your job application. It's like having a helpful AI assistant at your fingertips.
While ChatGPT can handle impressive tasks, it isn't quite ready to compose songs for you. But don't worry; there are other AI models out there that specialize in generating unique songs based on your instructions. In the next section, we'll explore the top five AI tools that can create cool music for you to use on platforms like YouTube and beyond. So get ready to discover the exciting world of AI-generated music!
Five Best AI-powered music generator Tools to Help You Shine
Here are five best AI music generators that'll churn out unique tones and melodies as per your prompts.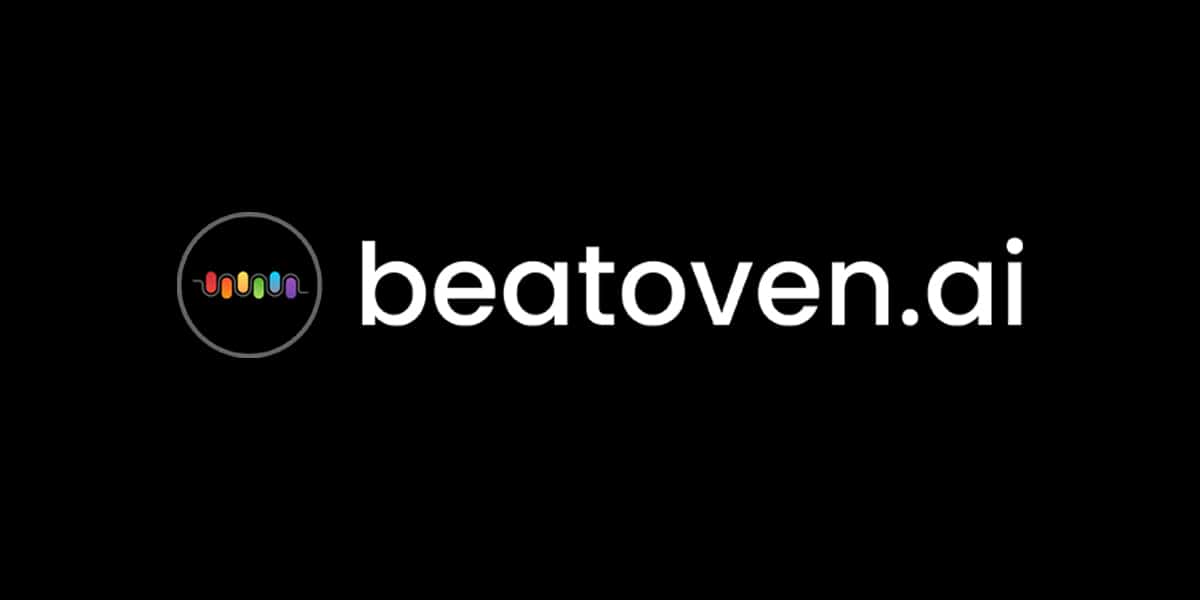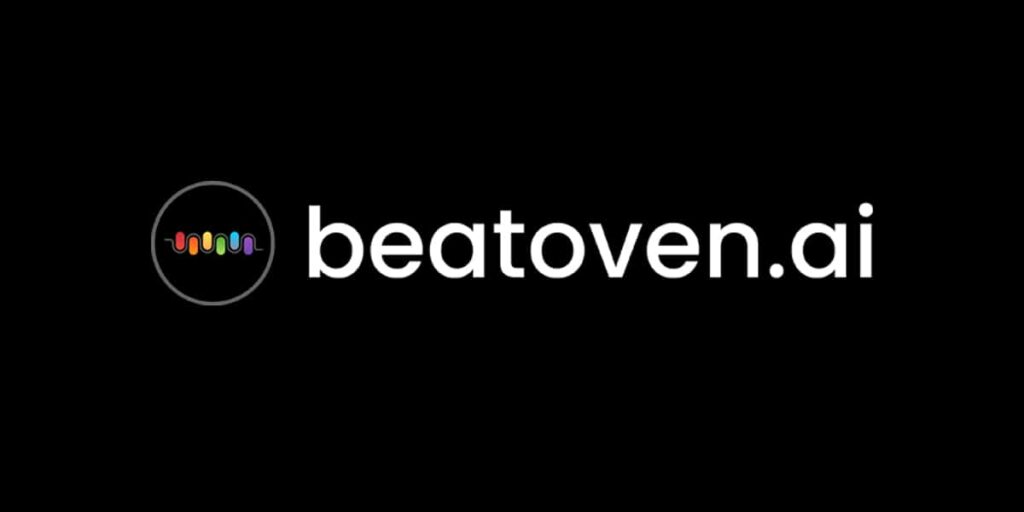 Ludwig van Beethoven, a renowned composer, and pianist, holds a revered place in the history of music, having revolutionized Western music with his iconic melodies. In a similar vein, Beatoven is an AI-powered music generator aiming to achieve a similar feat.
Beatoven allows you to create original tunes without any copyright restrictions, and best of all; it's free to use. The free tier is perfect for beginners, as it offers unlimited song composition and allows you to download up to 15 minutes of music per month. If you opt for the Premium tier, you can enjoy an increased limit of 300 minutes of music and invite up to 15 members to collaborate on your musical creations.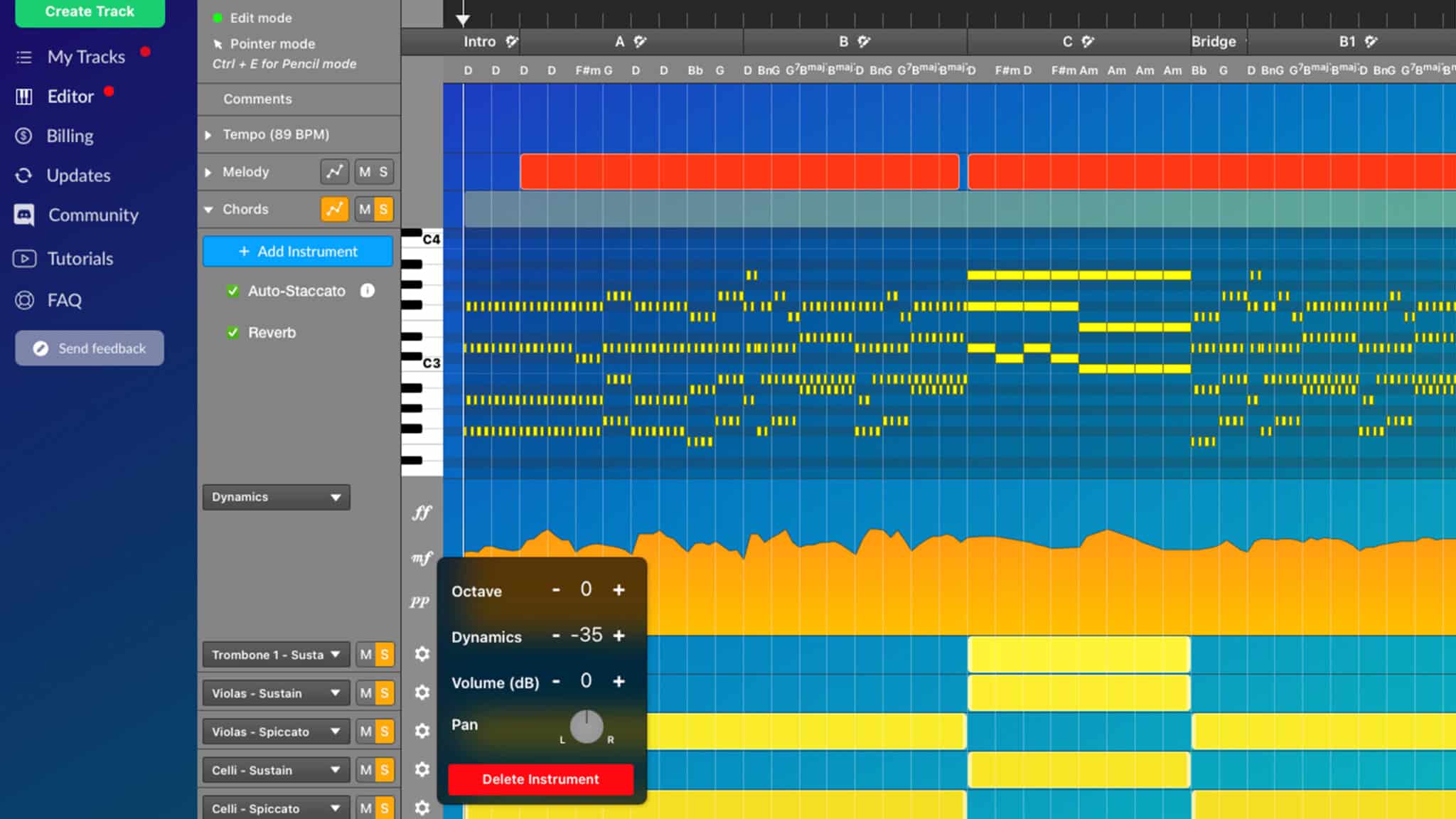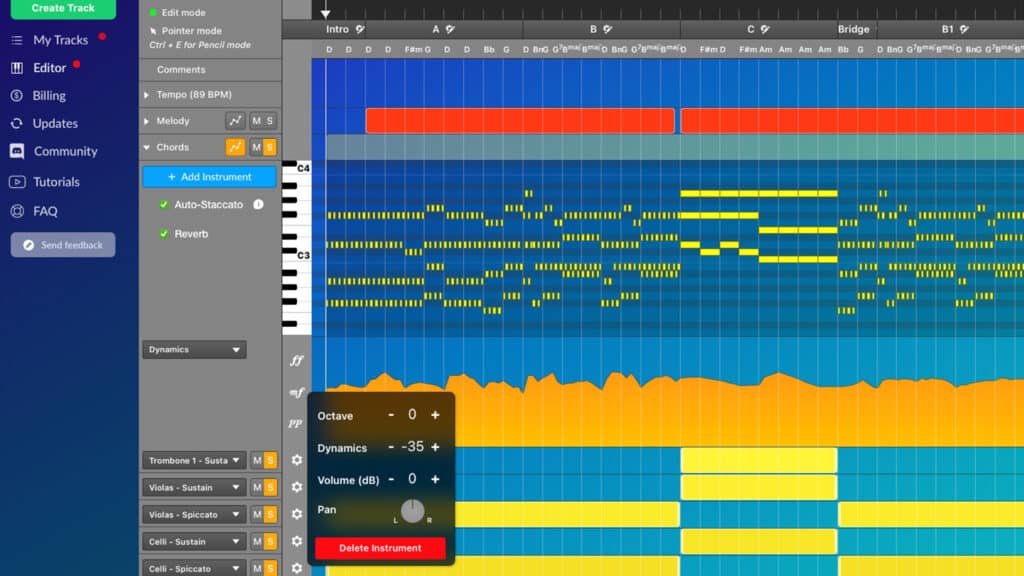 AIVA, an AI music generator tool, stands out from the crowd in its own remarkable way. Unlike many other AI music generators, AIVA doesn't rely on a mood board to create music for you. Instead, it draws inspiration from influential composers and themes to craft magnificent tracks. By studying the works of renowned composers like Mozart, Beethoven, and Bach, AIVA can generate soulful and unique music within minutes.
AIVA provides a free tier that allows users to experience the wonders of AI-generated music. With this free tier, you can download up to three tracks per month and use them in your personal projects as long as you give proper attribution to AIVA. However, commercial use is strictly prohibited under the free tier. For those seeking more flexibility, AIVA offers paid plans. The Standard plan, priced at €11 per month, and the Pro plan, priced at €33 per month, remove the attribution requirements and provide various degrees of monetization options.


Whether you're an aspiring music creator starting your journey or an established composer seeking inspiration, Soundful has you covered. This fantastic AI-powered music generator is designed to generate unique tracks based on genres and moods.
With Soundful, you have control over various aspects of your music. You can set the tempo, choose the notes, and select the key for the resulting song. Additionally, Soundful allows you to create short loops, which are perfect for background use or adding an extra layer to your compositions.
Soundful offers three subscription tiers to cater to different needs. The first tier is free and ideal for private users. It provides access to 50 templates, allows you to download 10 tracks per month, and gives you the freedom to create unlimited compositions. In return, you're required to give credit to Soundful wherever you use the tracks. The second tier is priced at $9.99 per month, or you can opt for the yearly subscription plan at $7.99 per month.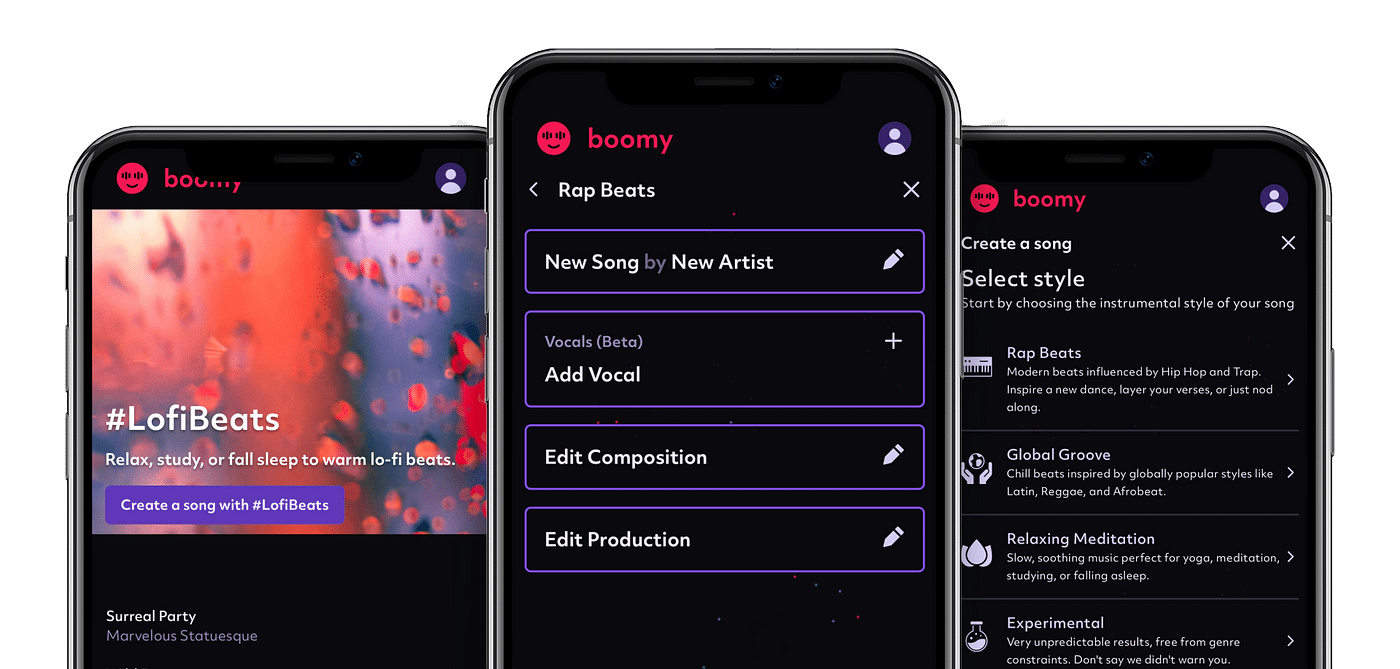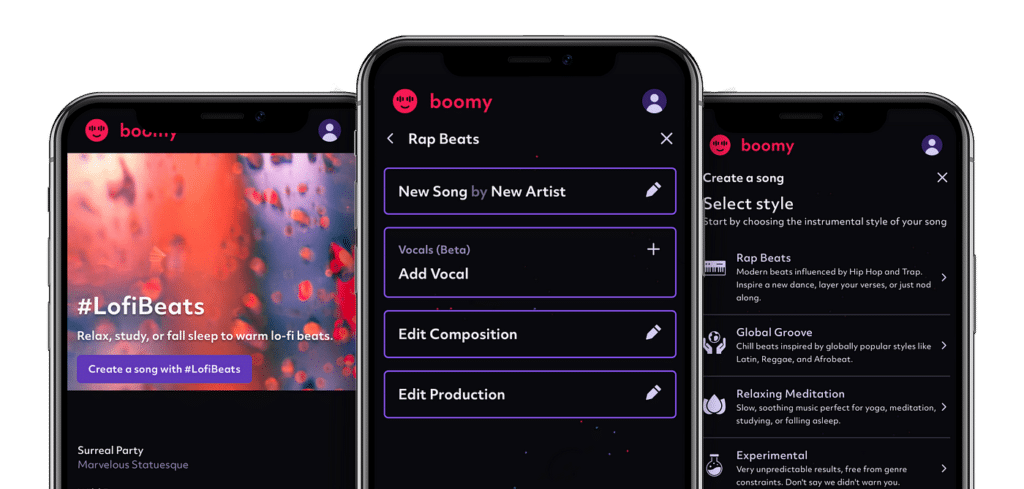 Boomy is a user-friendly and one of the best AI music generators that rely on music style and mood to create captivating music. You can explore its capabilities and experience it for free, but if you wish to download songs, a minimum payment of $2.99 is required when opting for an annual plan.
The comprehensive tier is known as Pro, available at a cost of $9.99 per month with a yearly subscription. Pro offers unlimited downloads and track generation, allowing you to fully utilize the platform's features. In addition, Pro subscribers enjoy unlimited album releases, giving you the freedom to release your music creations. The tier also includes priority rights requests, ensuring that your needs as a Pro member are given high priority.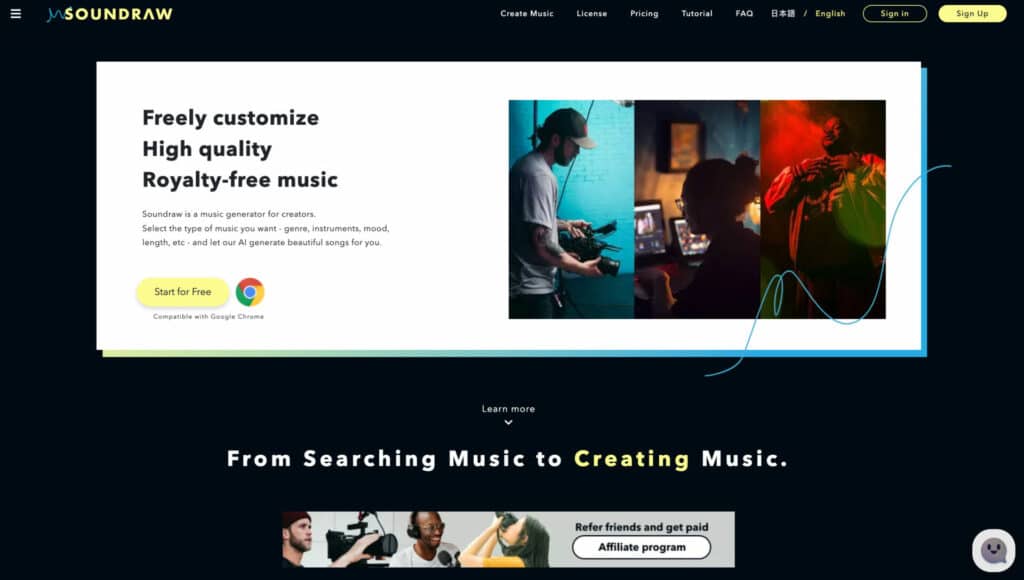 Soundraw is a highly popular royalty-free AI music generator that has gained widespread acclaim. With its intuitive interface and extensive preset library, creating impressive tracks is a breeze, requiring no fuss.
Soundraw has taken over as the successor to the renowned AI music generator, Ecrett. It offers two subscription tiers designed for private users. The first tier is free and allows you to generate an unlimited number of songs while also offering the ability to bookmark tracks for future reference.
For those seeking additional features and capabilities, the second tier is available at a cost of $16.99 per month with an annual membership. This tier provides several advantages, including 50 downloads per day, the ability to use the music for commercial purposes, and more.