SEO optimization can be a daunting task, especially for beginners. However, the good news is that discovering the best SEO tools has been made easy as we've compiled them all on this comprehensive list. To create this list, we tried every single one of them to identify the top-notch SEO software and keyword-tracking tools that are impressing industry professionals. With this compilation, you don't have to try out every single tool. Instead, you can focus on finding the one that aligns best with your business needs and goals.
Remember, the key is to identify the tool that suits your specific requirements, whether it's keyword research, competitor analysis, backlink monitoring, or other SEO aspects. Once you find the perfect fit, you can streamline your SEO efforts, improve your online presence, and watch your website climb the rankings. So, take advantage of this expert-approved list and pave the way to SEO success!
1. SEMRush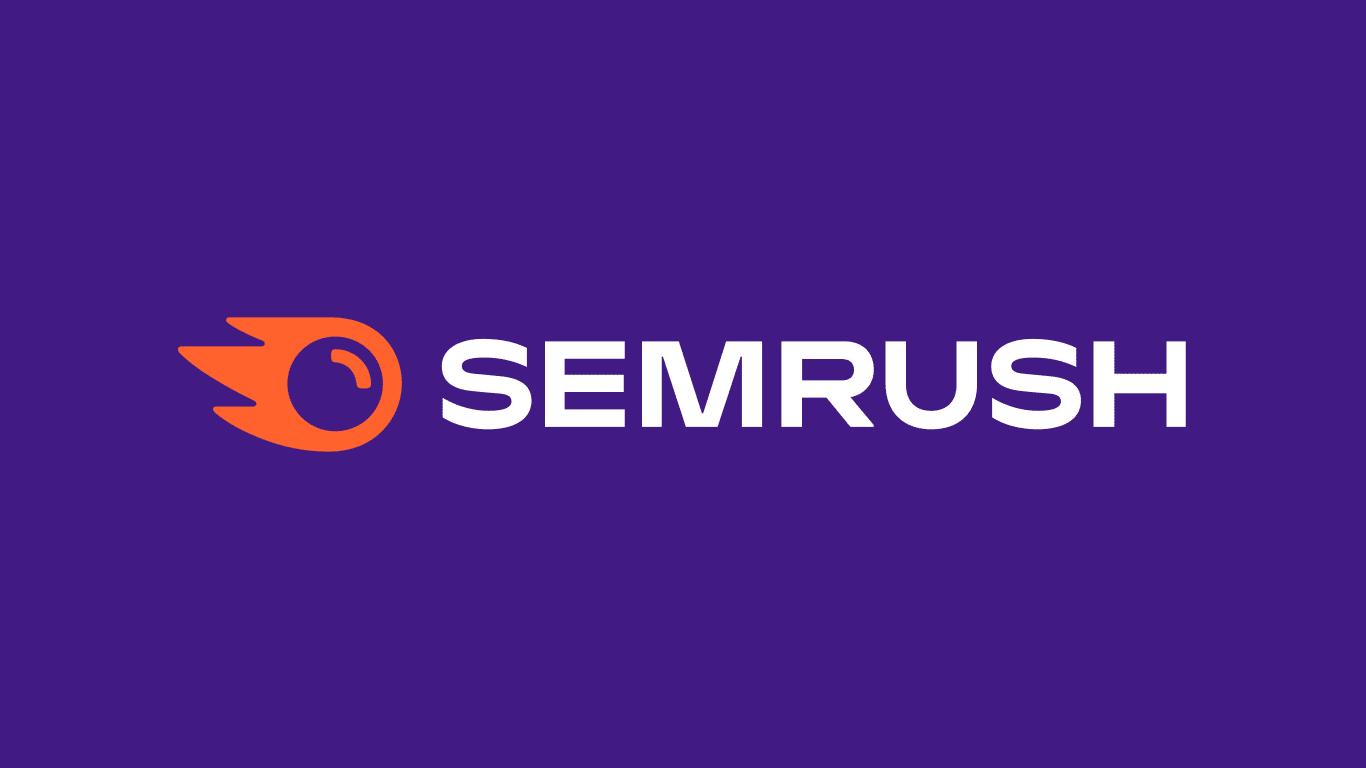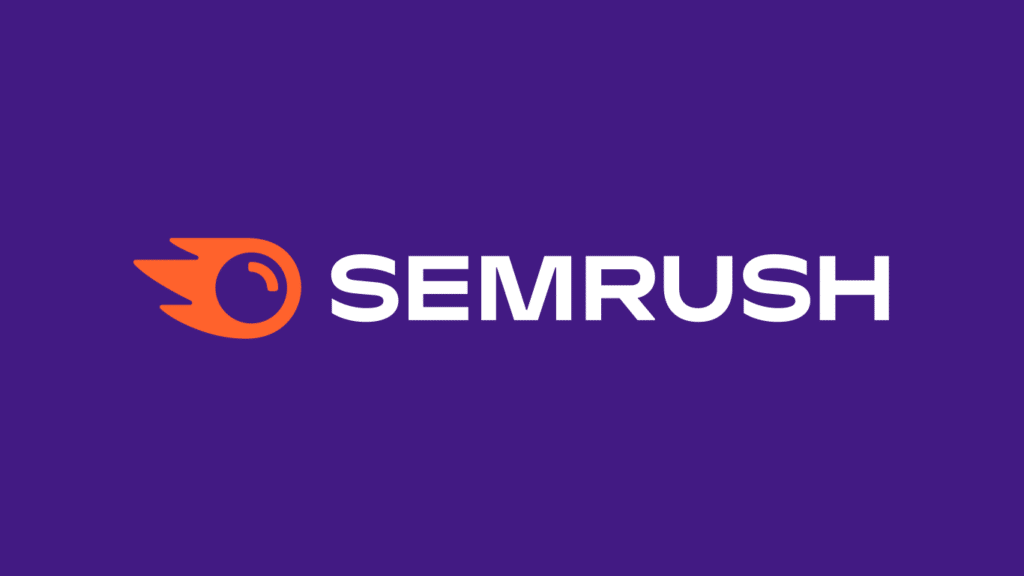 Marketing SEO tools, like SEMRush, have gained popularity and become favorites within the SEO community. Experts love them for their ability to assess rankings, identify opportunities, and track changes effectively. One of the standout features of this SEO tool is the Domain Vs Domain analysis, allowing easy comparisons between your website and your competitors.
If you're seeking comprehensive analytics reports to gain deeper insights into your website's search data, traffic, and competitor analysis, SEMRush enables you to compare keywords and domains efficiently. Moreover, the On-Page SEO Checker tool helps you monitor rankings and provides valuable recommendations to enhance your website's overall performance. With SEMRush, you'll have the power to make informed decisions and boost your SEO efforts. So, join the SEO community and take advantage of this fantastic tool to elevate your online presence and outrank the competition!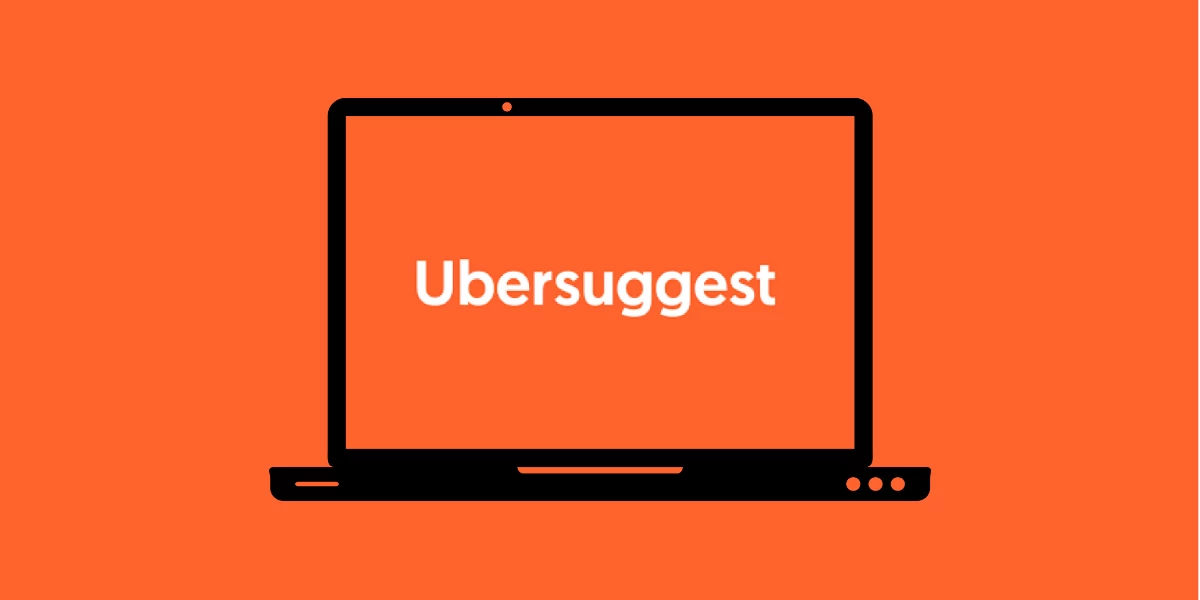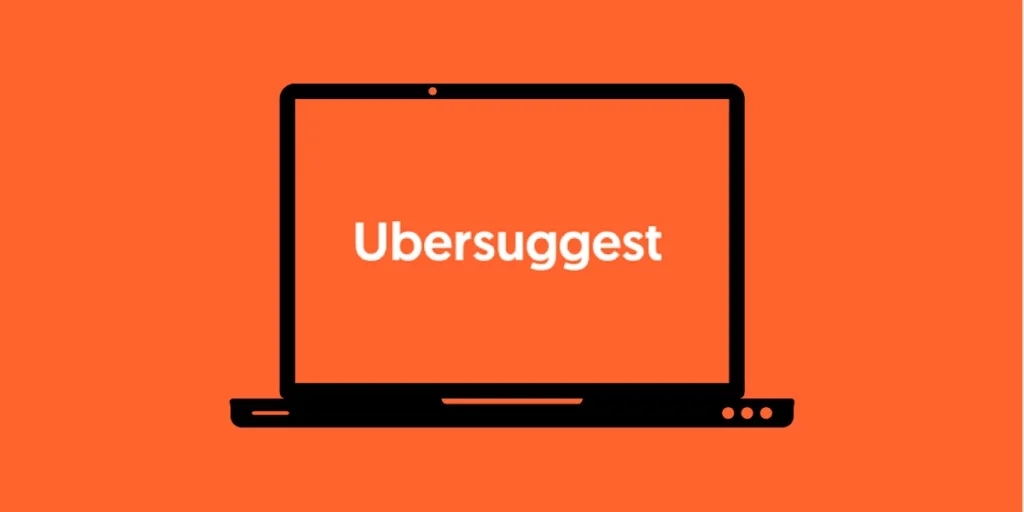 If you've ever searched for digital marketing or SEO advice, chances are you've come across Neil Patel's website. This marketing expert offers valuable freemium tools, including Ubersuggest, to optimize your website. Ubersuggest is a powerful tool that allows you to input a keyword or domain into its search engine. If you choose the keyword option, you'll get insights into search volume, ranking difficulty, keyword variations, and content ideas related to your chosen phrase. On the other hand, entering a domain will reveal details about its backlink profile, domain authority, website traffic, and top-performing content.
Key Features of Ubersuggest include domain overviews, top SEO pages, keyword suggestions, content ideas, and backlink information. This tool is perfect for those seeking fresh keyword and content ideas, evaluating their domain or competitors' domains, and enhancing their backlinking strategy. Ubersuggest offers a free version that provides keyword and content ideas. If you desire access to additional features like search volume and demographic data, you can upgrade starting at $29 per month. So, whether you're a seasoned marketer or a beginner, Ubersuggest can be a valuable asset to supercharge your SEO efforts and drive success for your website.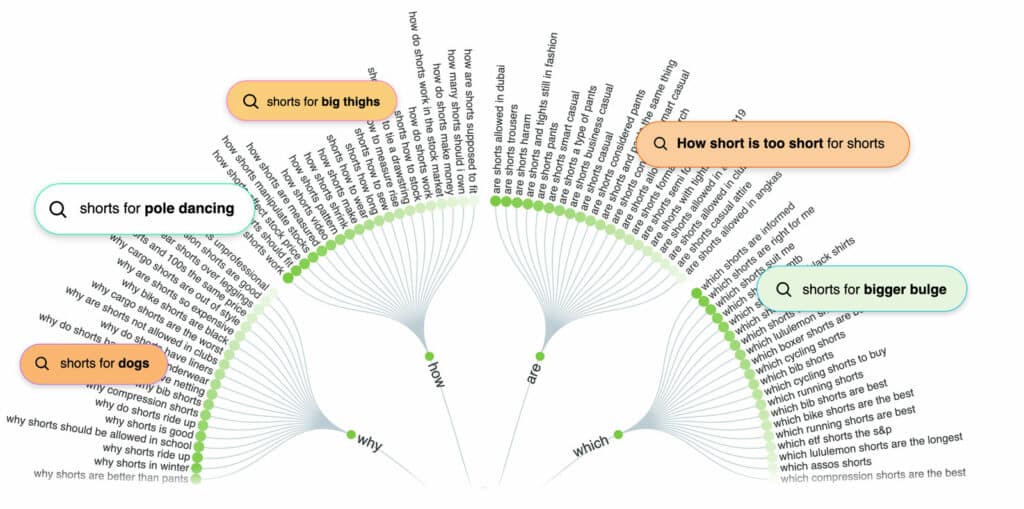 AnswerThePublic is an exceptional free SEO tool that excels in generating content ideas. By simply entering a keyword, you'll receive an extensive list of the most popular related search terms. The tool categorizes the results into three main sections: questions, prepositions, and comparisons. Furthermore, AnswerThePublic presents the data in visual maps and lists, making it easy to comprehend and analyze. You can even download the information in CSV format for further review.
Key Features of AnswerThePublic include data visualization tools, insights into keyword questions, prepositions, and comparisons. Additionally, you have the option to export data in CSV format or download keyword mapping images. This tool is perfect for content creators who seek inspiration for their work, as it focuses on long-tail keywords. The visual presentation of data is a bonus for those who prefer a clear and intuitive understanding.
Most of the features in AnswerThePublic are available for free and provide a wealth of valuable data. For additional search insights and content strategy tools, you can upgrade to the Pro plan, starting at $99 per month. So, if you're looking for a powerful content idea generator and long-tail keyword discovery tool, AnswerThePublic is the ideal companion to elevate your SEO game and drive success for your website or content marketing efforts.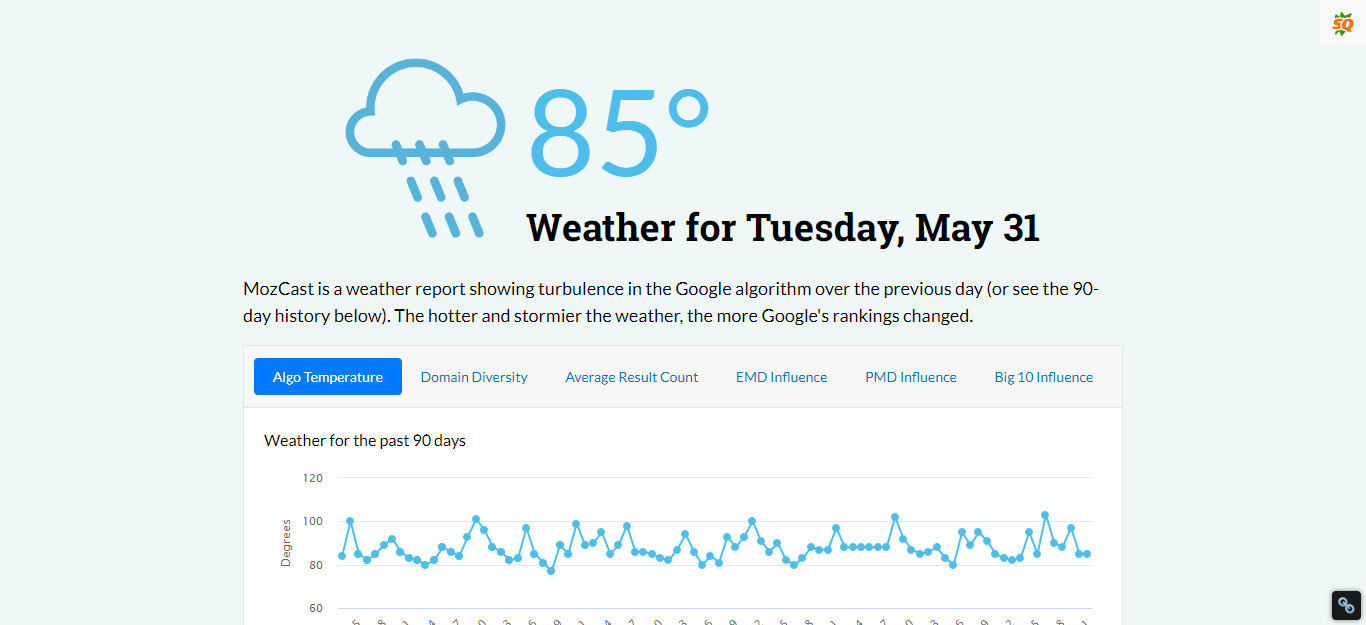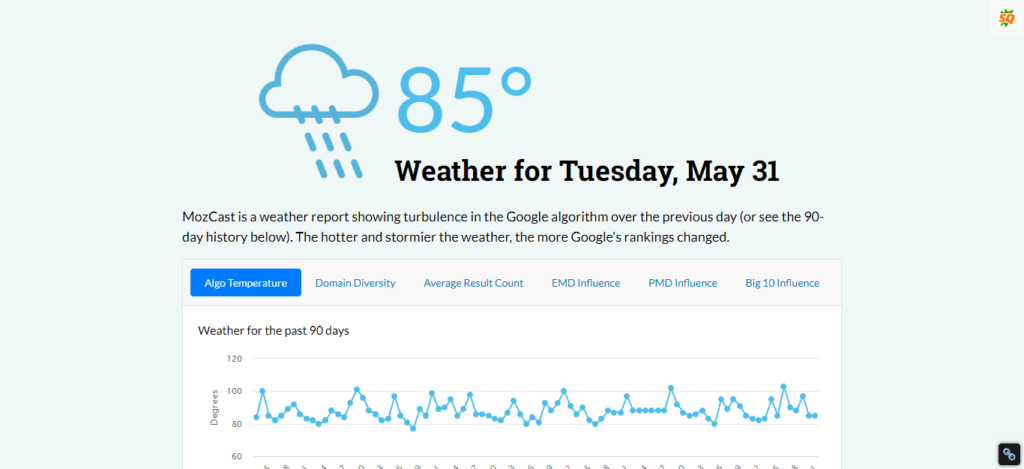 When it comes to search engine algorithm changes, they can have a significant impact on your website rankings and shift your SEO strategy focus. To stay informed about any updates from Google's algorithms, MozCast is a valuable tool to have in your arsenal.
MozCast operates like a weather forecast, giving you insights into the progression of Google algorithm changes over the past 90 days. It cleverly represents these changes as "weather," with higher and stormier conditions indicating significant shifts in algorithms. This data is gathered by tracking a selection of keywords and observing how content rankings evolve.
What's more, MozCast categorizes its data into different SEO areas, such as HTTPS results, reviews, and knowledge panels. This way, you can gain a deeper understanding of how specific aspects of your SEO are affected by algorithm updates. Key Features of MozCast include the ability to view daily and 90-day histories of Google algorithm changes, making it easy to monitor trends over time. It also allows you to differentiate between changes in Google SERP features, providing valuable insights for your SEO strategies.
If you want to keep a close eye on Google's algorithm shifts and prefer visual data presentation over complex number crunching, then MozCast is the perfect tool for you.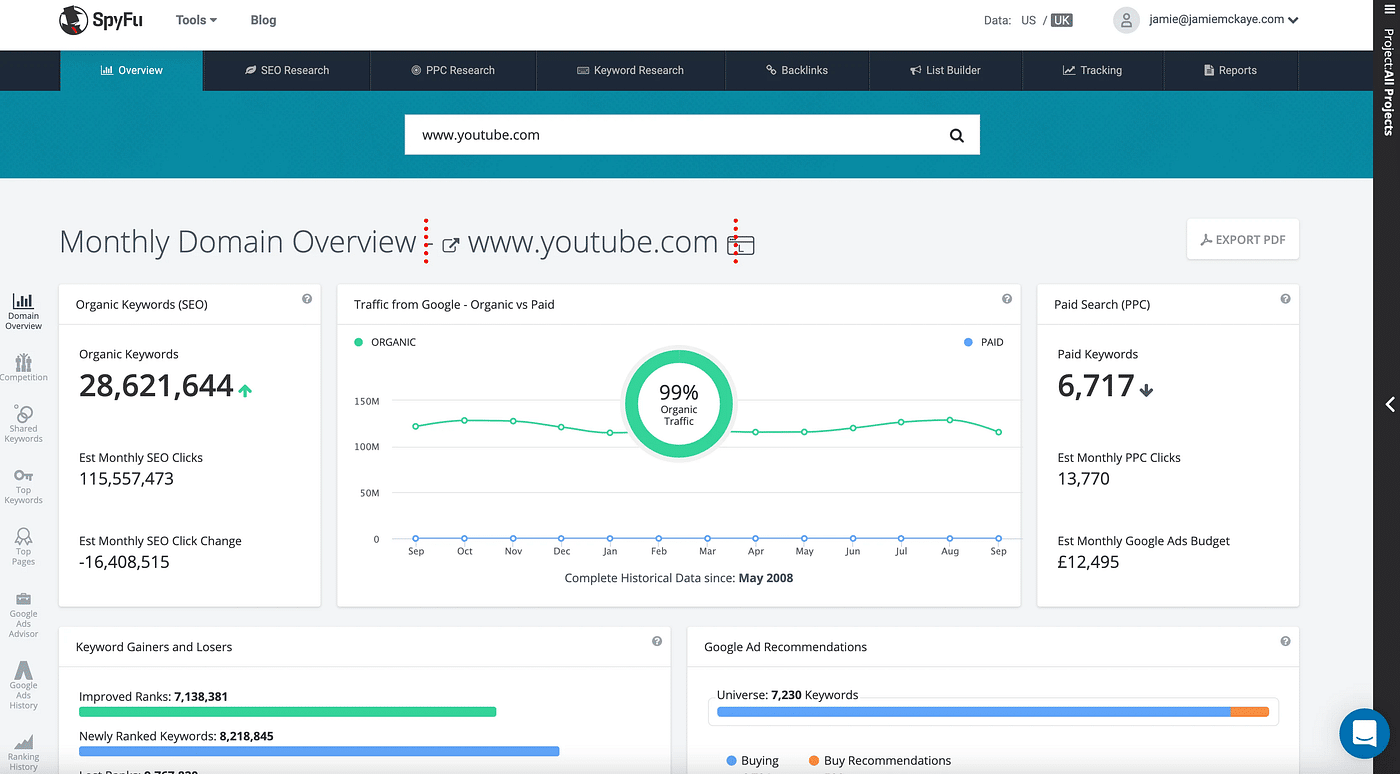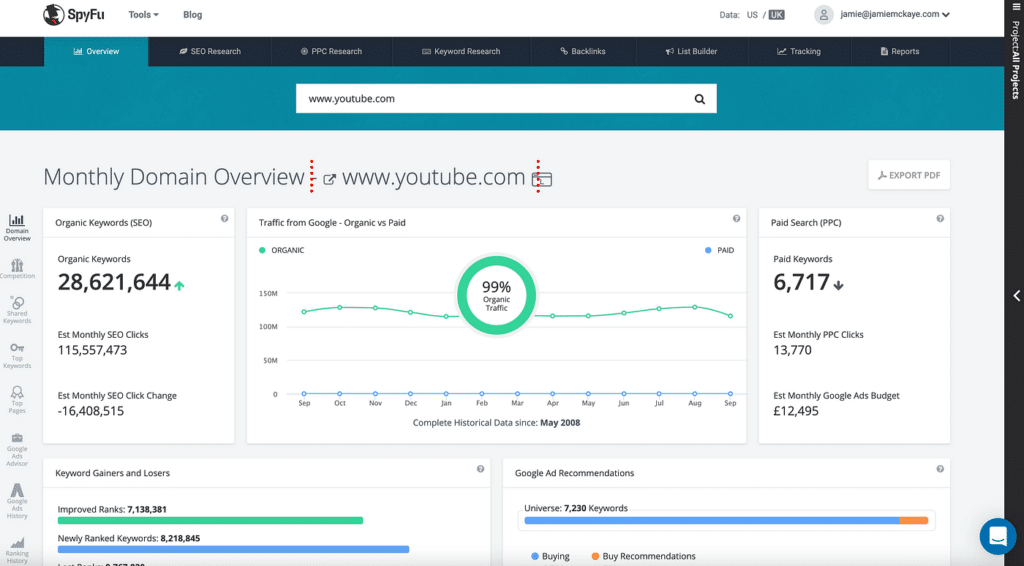 SpyFu offers both a premium version and impressive free features that our experts highly recommend. If you're just starting your SEO journey, the free features are a fantastic starting point, and as you progress and see success, you can consider upgrading to the premium version. With SpyFu, you can effortlessly access valuable insights, such as the monthly search volume for keywords and the ranking difficulty for each keyword. This information is invaluable for planning your SEO strategy.
Moreover, SpyFu enables you to conduct competitor research, allowing you to explore the keywords they use and gain a deeper understanding of their SEO tactics. By analyzing your own or your competitors' websites, you can discover the number of organic keywords they rank for, and their monthly clicks, identify paid and organic competitors, and even peek into their Google Ads campaigns.
Overall, SpyFu stands out as one of the most detailed and comprehensive SEO analysis tools available. So, whether you're a beginner or a seasoned SEO expert, SpyFu provides the data you need to make informed decisions, outrank your competitors, and achieve success in the competitive world of SEO.